Get Paid to Stop Using Facebook and Join StreetLoc
FACEBOOK wants to pay users to deactivate their accounts for one to six weeks as part of a social experiment. The social media giant is willing to pay Facebook and Instagram users.
Facebook is offering people the opportunity to join a survey in which they may offer to pay you to stop using Facebook and to temporarily deactivate your Facebook account for one month.  If accepted Facebook will give you a random offer of between USD $1 - $500 to stop using Facebook. 
The Program started on March 14 2022 and will end on April 7 2022 (the "Survey Period").
During that time you can join StreetLoc, reboot your Social Media and experience the freedom you deserve!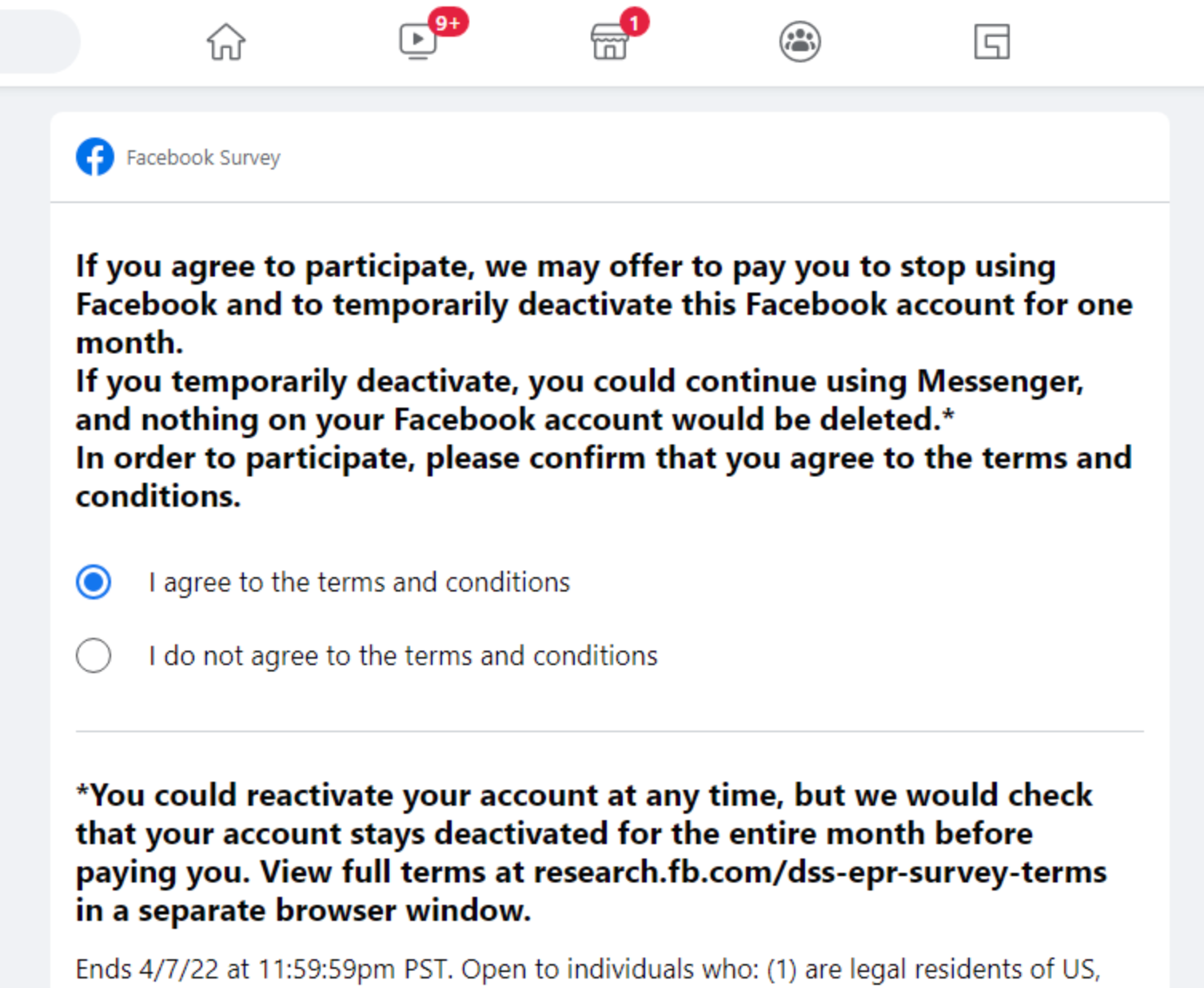 Facebooks Valuation Research Terms and Conditions. 
StreetLoc is a Facebook styled Social Media Platform, we are not an Adult-Day-Care, managed by woke kids.
Designed for Family, Friends, Events, Groups, Businesses and People.
JOIN NOW
Sign up - Join StreetLoc.