Join StreetLoc.com - Like Facebook without the Censorship and Fact Checkers.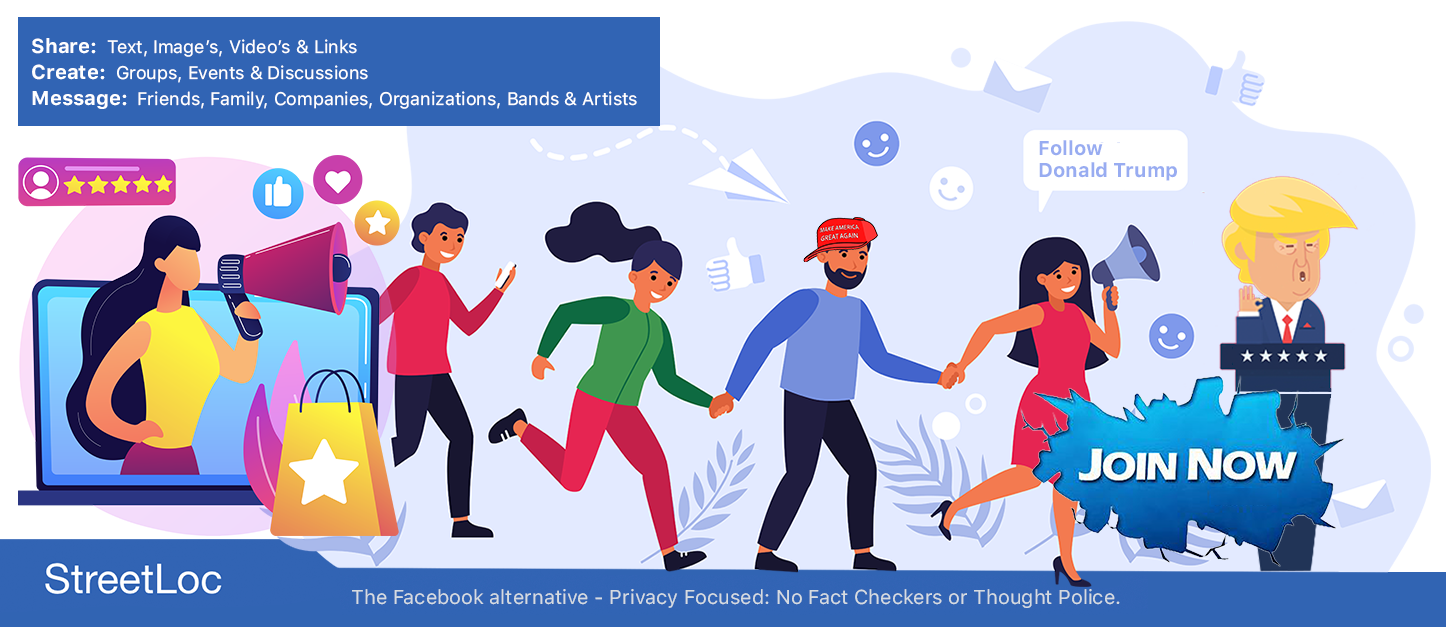 StreetLoc is an American social network, for patriots by patriots, we are 100% patriot owned and we say no to fact checkers, activists, spyware, targeting, political bias, or newsfeed manipulation.
StreetLoc offers all of the features you expect from Facebook, including groups, news feeds, private chats, messaging, videos, discussions, events, photo libraries, business pages, tagging, content permissions, privacy settings, classified ads, and even a few extras, like stores for businesses and press offices for news organizations.
Join Streetloc, it is a great space for you and your friends to support each other and local businesses as we recover from the destruction caused by the pandemic. StreetLoc puts you, your small business and your community first in everything we do.
StreetLoc believes in independent businesses that are run by people - not boards, stockholders and algorithms. StreetLoc actively encourages users to purchase from and support Small Businesses.
Join StreetLoc today!