Trump's Lawyers Ask For Videos of 'Peaceful' Trump Protestors and 'Antifa' on Jan. 6
Trump's Lawyers Team Up With Gateway Pundit to Crowdsource Videos of 'Peaceful' Trump Protestors and 'Antifa' on Jan. 6
The divorce and personal injury attorney from Florida, Peter Ticktin who is asking for the videos was President Donald Trump's 1964 military school roommate.
To all Patriots:
My name is Peter Ticktin. I am a lawyer in South Florida who is proud to represent Donald Trump in regard to lawsuits brought by those of the Left against our President. If you are reading this, you probably know that our election was stolen and that the whole January 6th "Insurrection" was not what the Left want us to believe it was.
You were there, or people you know and trust were there, and you know the truth. Now, the time has come when I need your help to prove our case and to show the truth.
Donald Trump will never give up. He will not roll over for the left who want to make it so he can never be our President again. He will keep fighting for us.
A number of people the likes of Eric Swalwell have filed lawsuits against our 45th President. These people are attempting to get judges and juries to say that President Trump incited a so called *insurrection.' The whole goal 15 to keep him from running again.
We know the truth, and we need to prove it. For this, we need you.
If you were in Washington D.C. on January 6th, and have video footage, you can help.
We need video footage of the following:
Trump Protestors being peaceful. Marching and crowd scenes. (No selfies, please.)
Trump Protestors helping police and fellow protestors.
Antifa, BLM, or other agitators antagonizing the crowd.
Police or anyone else waving/encouraging people to go into the Capitol building.
Police wrongdoing or unusual behavior out of the ordinary for a police officer.
The shooting (or apparent shooting) of Ashli Babbitt.
Footage of police beating or antagonizing Trump supporters.
The beating of Rosanne Boyland by police or any other video of Ms. Boyland, including Trump supporters trying to save her.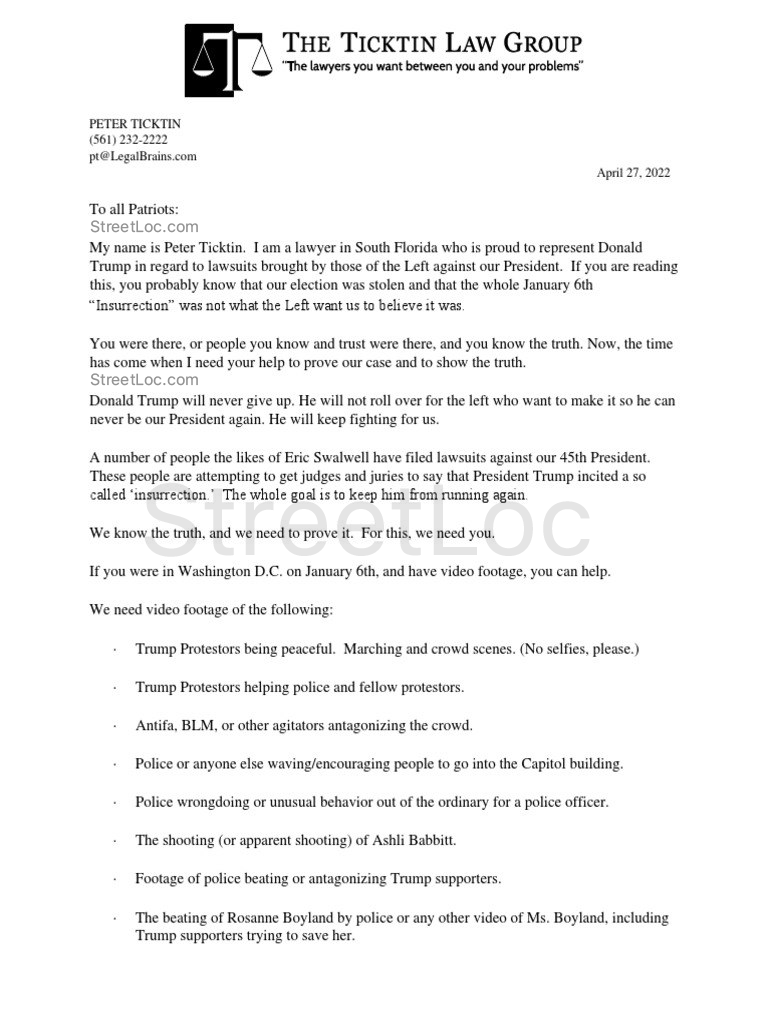 StreetLoc is a Facebook styled Social Media Platform, we are not an Adult-Day-Care, managed by woke kids.
Designed for Family, Friends, Events, Groups, Businesses and People.
JOIN NOW