In Remembrance of my Grandfather on this Veterans Day - Lt Harry Sinclair Ellis
ELLIS, HARRY SINCLAIR
Birthplace
Toronto, Ontario, Canada
Parents
Son of Harry Casci and Gertrude Elizabeth Ellis of Toronto, Ontario, Canada
Occupation
Industrial investigator
Engagement
1940-08-22, Toronto, Ontario, Canada
Died
France, Killed in flying accident
Rank
Flight Lieutenant
Regiment (Fallen buddies)
Awards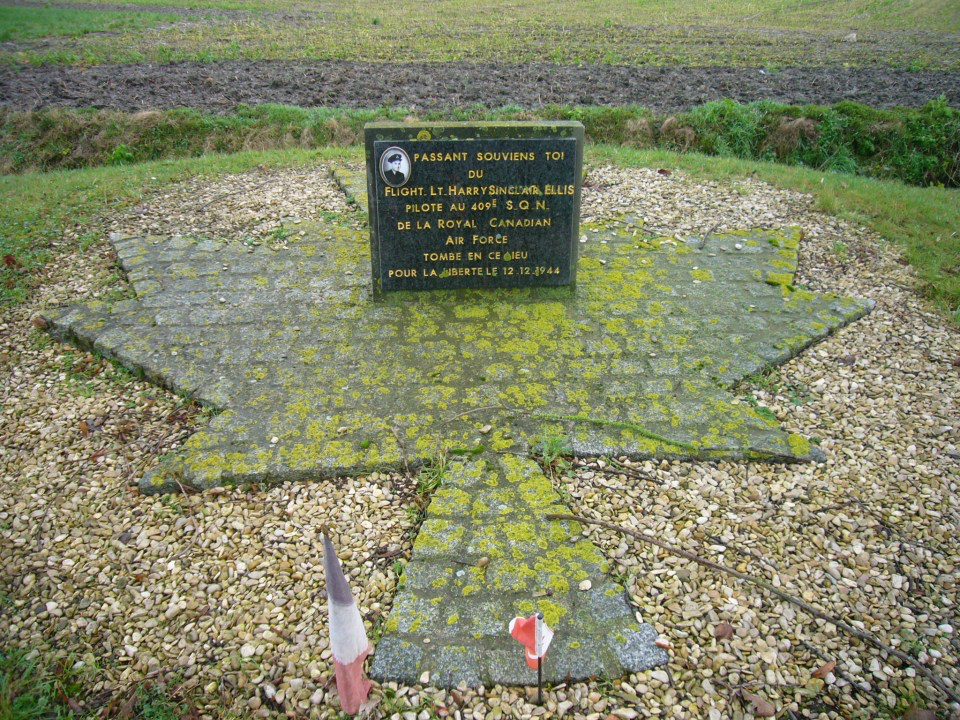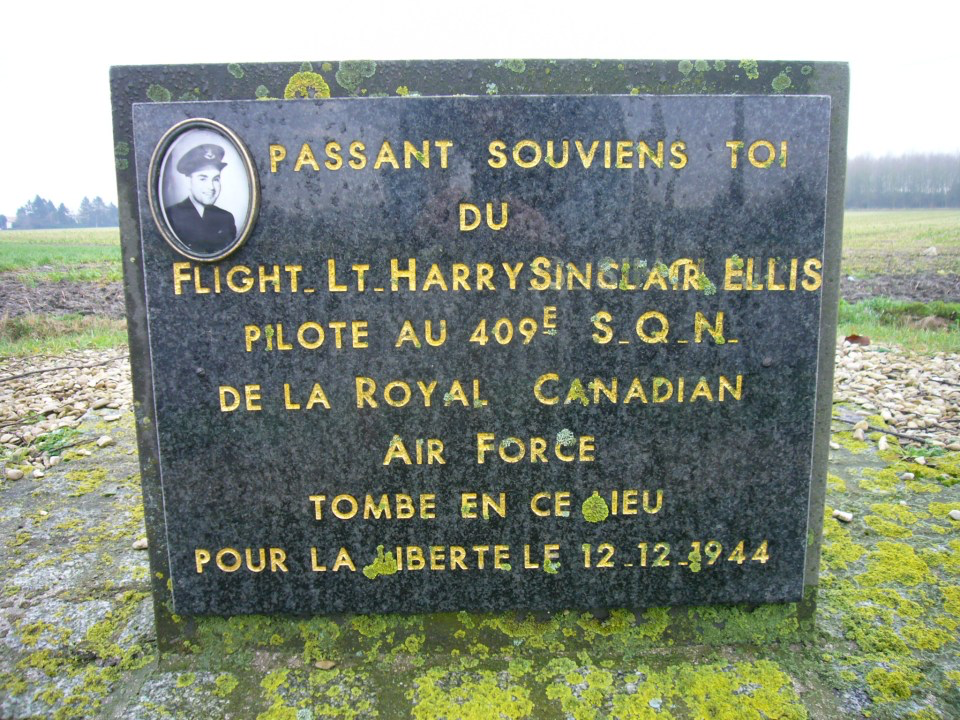 Additional info
Service number before becoming an Officer R/71773.
Overseas on April 20, 1943.
Promoted to the rank of Flight Lieutenant on August 13, 1944.
Aircraft Mosquito NFXIII HK512 KP-A 409 Squadron.
"Dear Mrs. Ellis:
Before you receive this letter you will have had a telegram informing you that your son F/L H.S. Ellis has been killed as a result of a flying accident.

It is with deep regret that I write to you at this time to convey to "Chopper's" family the feeling of the entire Squadron of which he was a valued member.

Your son with his Navigator took off at approximately 1330 hrs on December 12, 1944 to test his aircraft for operations to be carried out that night. After being airbourne for some thirty-five minutes the aircraft for some inexplicable reason burst into flames. Your son in attempting to hold the aircraft on a level keel to allow his Navigator to leave the aircraft and parachute to safety, left his own exit too late and was instantly killed leaving the aircraft at too low an altitude to allow his parachute to completely open. It was a valiant effort and well deserving of a better fate.
One of our better crews was broken up due to this unfortunate accident as "Chopper", as he was affectionately known by in the Squadron, was a keen competent Pilot whose career had been interrupted by an illness which kept him idle for several months. Not withstanding this detriment he bravely fought back to complete health, strength and ability as a Pilot. His cheerfulness and keenness in the face of difficulties and indifference to danger was an inspiration to all and his loss is deeply regretted.
An impressive funeral service was held attended by myself and his comrades and in addition quite a number of French civilians. He was accorded full military honours and now rests in peace in the cemetery of the village of Lesquin, France.
Your son's effects have been gathered together and forwarded to the R.A.F. Central Depository, Colnbrook, U.K., from where they will be forwarded to you through the Administrator of Estates, Ottawa, Canada.
May I now express the great sympathy which all of us feel with you in this trying time. Also, I should like to assure you how greatly we all honour the heroic and unselfish sacrifice your son has mad, so far from home, in the cause of freedom and the Service of his Country.
Wing Commander, Commanding 409 R.C.A.F. Squadron.
StreetLoc is a Facebook styled Social Media Platform, we are not an Adult-Day-Care, managed by woke kids.
Designed for Family, Friends, Events, Groups, Businesses and People.
JOIN NOW
Sign up - Join StreetLoc.