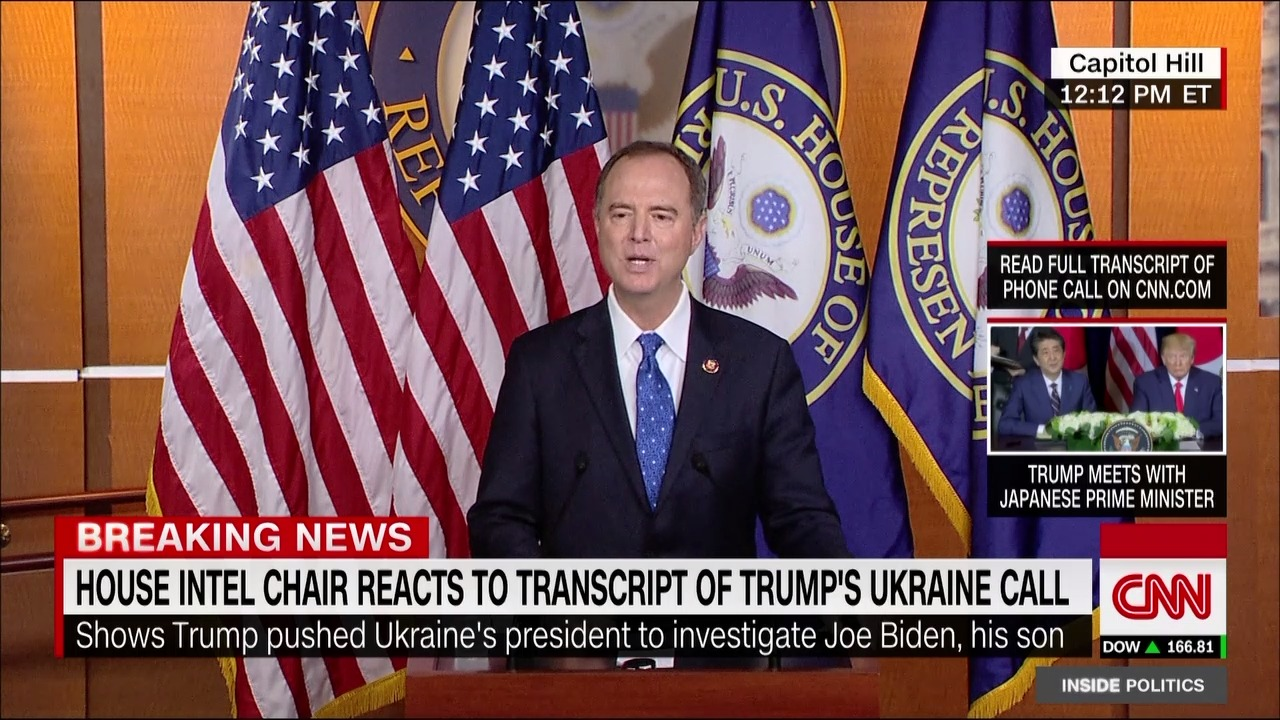 The Brilliance of Trump - Liddle Adam Schiff is Trending
Democrat Adam Schiff MADE UP a completely fraudulent conversation between President Trump and Ukrainian President Zelensky.
It was all a Democrat HOAX!

And he read it out to the American public in his opening statement!

On Friday morning President Trump called on Adam Schiff to to resign from Congress for his outrageous lies.
President Trump: Rep. Adam Schiff fraudulently read to Congress, with millions of people watching, a version of my conversation with the President of Ukraine that doesn't exist. He was supposedly reading the exact transcribed version of the call, but he completely changed the words to make it sound horrible, and me sound guilty. HE WAS DESPERATE AND HE GOT CAUGHT. Adam Schiff therefore lied to Congress and attempted to defraud the American Public. He has been doing this for two years. I am calling for him to immediately resign from Congress based on this fraud! Rep. Adam Schiff totally made up my conversation with Ukraine President and read it to Congress and Millions. He must resign and be investigated. He has been doing this for two years. He is a sick man!
StreetLoc is one of America's fastest-growing Social Media companies. We do not employ woke kids in California to "police" your thoughts and put you in "jail". StreetLoc is designed for Family, Friends, Events, Groups, Businesses and People.
JOIN TODAY