Calls for Como to Resign - De Blasio joins 59 Democrats and 20 Republicans
Mayor De Blasio joins 59 Democrats and 20 Republicans calling for Hillary Clinton friend, confidant and accused Sexual Predator, Governor Andrew Cuomo to resign. 
The NTY is reporting that the, latest accusation against Cuomo has been reported to Albany police,  who characterized the alleged groping by the governor of a female aide as something that may rise "to the level of a crime."
All 20 Republican NY State Senators have joined with their colleagues to call on Gov. Cuomo to resign. By one reporter's count, 40 of the 63 NY state senators are now pushing for the governor to resign.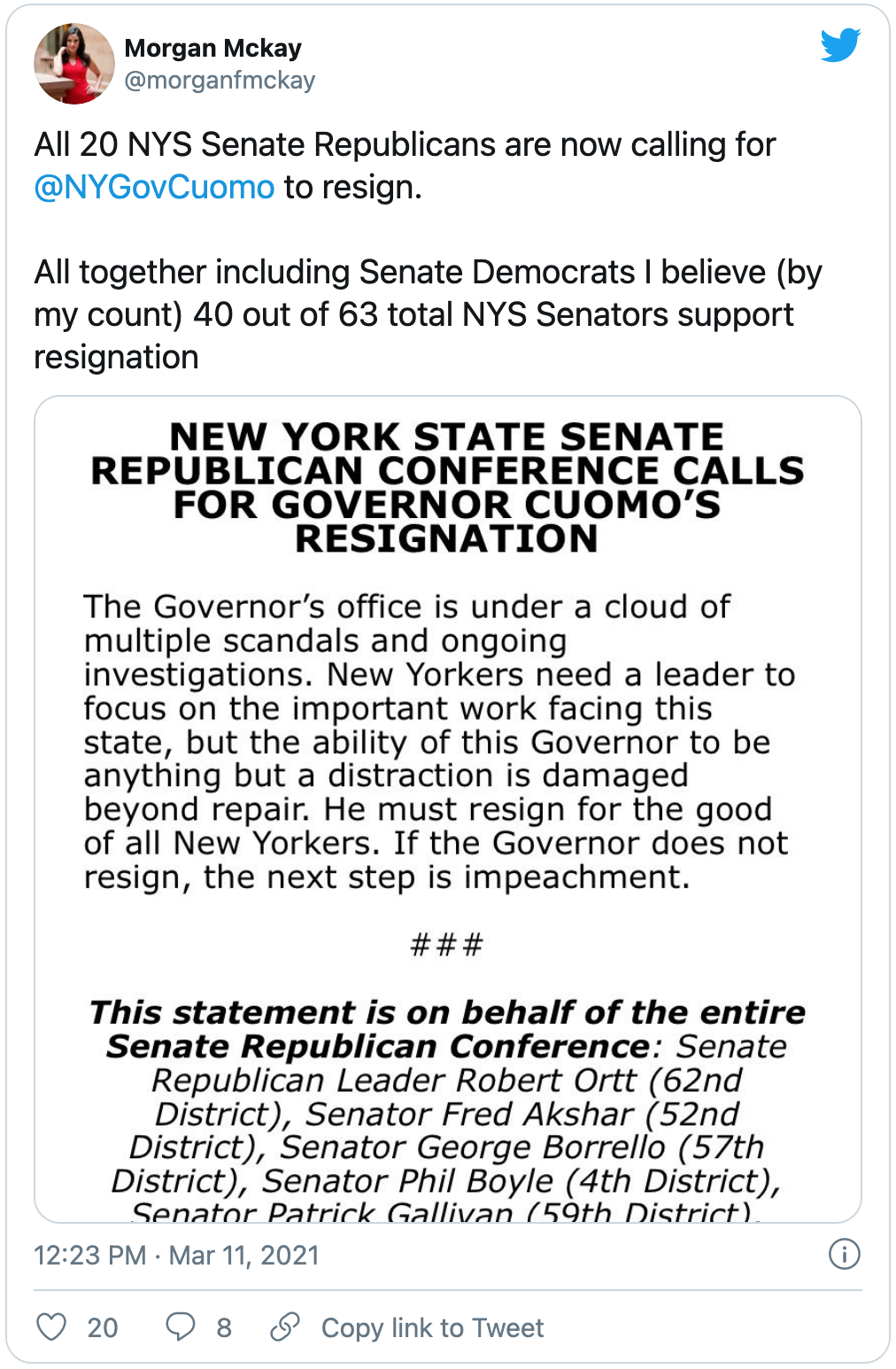 Police have not opened an official investigation, but they are offering their services to the woman who is the alleged victim, as is their policy.
The alleged victim did not want to report the matter to the police.
Calling the accuser bluff:
The governor's acting counsel, Beth Garvey, confirmed the conversation, saying that she had initiated the call and reported the allegations, after a lawyer for the female aide told the governor's office that the aide did not want to file a report.
"As a matter of state policy, when allegations of physical contact are made, the agency informs the complainant that they should contact their local police department," Ms. Garvey said in a statement. "If they decline, the agency has an obligation to reach out themselves and inform the department of the allegation."
StreetLoc is one of America's fastest-growing Social Media companies. We do not employ woke kids in California to "police" your thoughts and put you in "jail". StreetLoc is designed for Family, Friends, Events, Groups, Businesses and People.
JOIN TODAY