Mayor Bill De Blasio To Go Ahead with Time Square COVID Super Spreader on New Years
Mayor Bill de Blasio has insisted that his "preference" remains to move forward with plans for the return of the city's in-person New Year's Eve celebration in Times Square — despite an explosion in cases caused by the Omicron variant.
This is the mayors last New Years in office and he is wanting to go out with a bang.
Meanwhile, Centers for Disease Control and Prevention Director Dr. Rochelle Walensky urged caution before making any calls about the Times Square gathering.
Omicron Ball
The 2022 Times Square Ball designed by Waterford Crystal appropriately looks like a giant ball of the Omicron COVID virus.
Waterford reveals the newest design in their "Greatest Gifts" series: "Gift of Wisdom." This marks the ninth year in the series of designs and themes for the Waterford Crystal Times Square New Year's Eve Ball; the series will continue until 2023.
For over twenty years, the Waterford Crystal Times Square New Year's Eve Ball has been the symbol of New Year's Eve for people all around the world. Part of the yearly tradition includes replacing 192 of the 2,688 Waterford Crystal triangles on the Ball with designs from the yearly "Greatest Gifts" collection. 
This year's "Gift of Wisdom" design will be included next to the past seven designs and last year's "Gift of Happiness" pattern. On Friday, January 1st at 12:00 AM ET, billions of people from all around the world will tune in to witness the iconic 2022 Waterford Crystal Times Square New Year's Eve Ball drop.
Scaled Back Event
Revelers will still ring in the new year in New York's Times Square next week, there just won't be as many of them as usual under new restrictions announced Thursday as the city grapples with a spike in COVID-19 cases.
Viewing areas that normally accommodate about 58,000 people will be limited to about 15,000 to allow for more distancing, and everyone in attendance must show proof of vaccination and wear a mask, Mayor Bill de Blasio said in a news release announcing the changes.
"There is a lot to celebrate and these additional safety measures will keep the fully vaccinated crowd safe and healthy as we ring in the New Year," de Blasio said, noting the city's success in getting residents vaccinated while also keeping businesses open.
Bill de Blasio's personal farewell party will not be scaled back or reduced in size as the mayor celebrates his exit from office.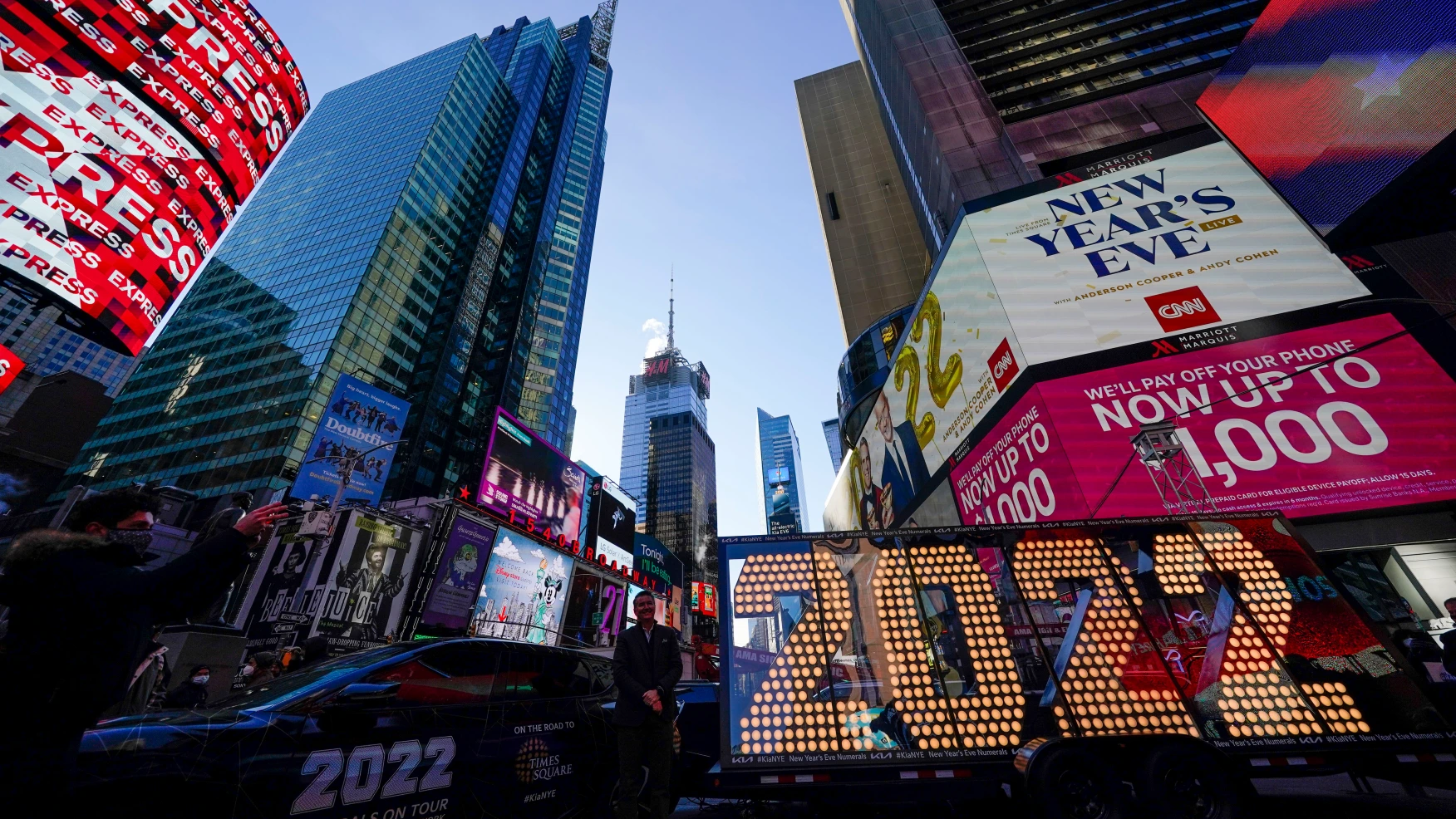 StreetLoc is a Facebook styled Social Media Platform, we are not an Adult-Day-Care, managed by woke kids.
Designed for Family, Friends, Events, Groups, Businesses and People.
JOIN NOW