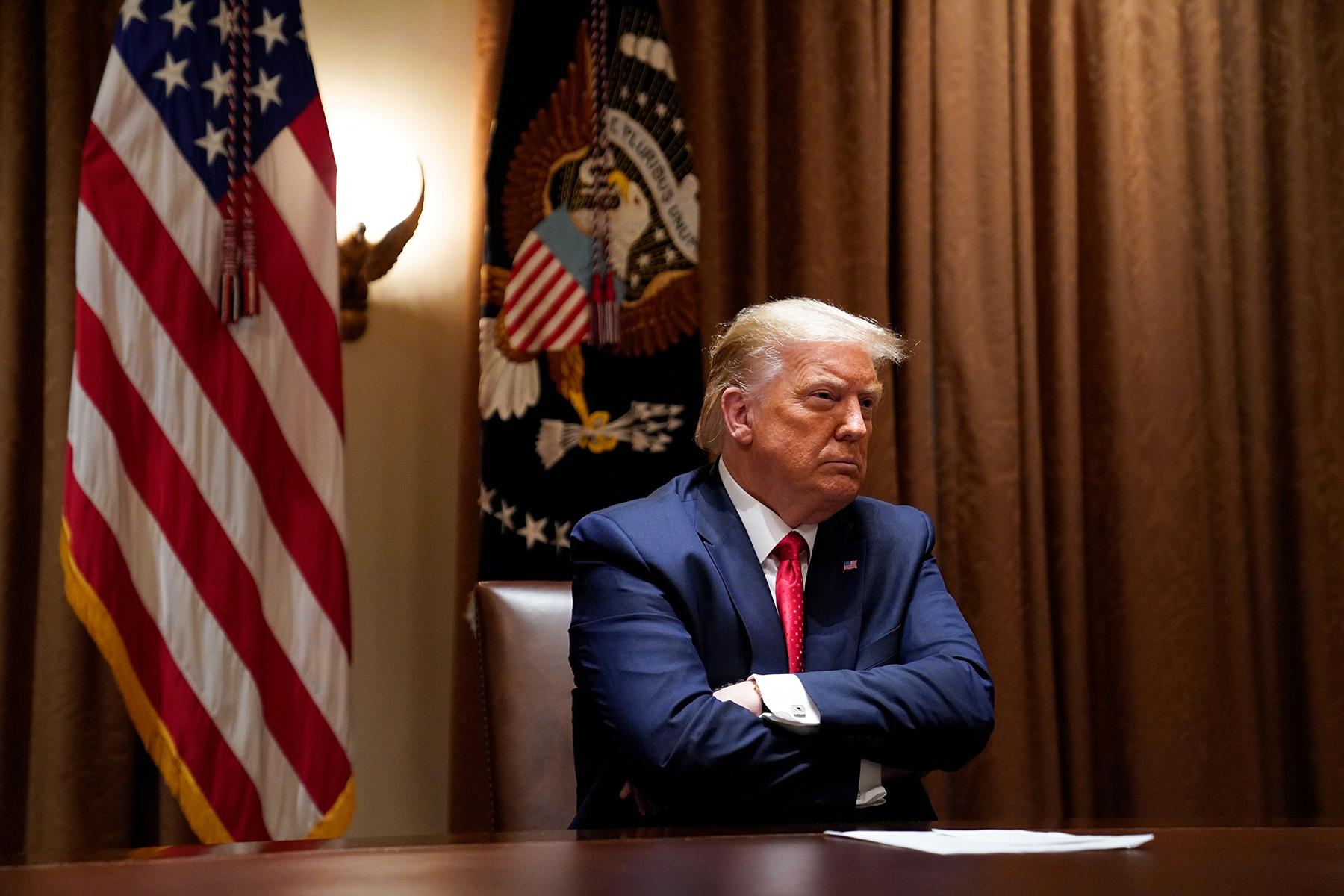 President Donald J. Trump is Running Out Of Chances To Overturn Election Defeat
Donald Trump's legal options to challenge his election loss are about to significantly narrow, with three battleground states carried by Joe Biden due to certify their results in the wake of a crushing weekend courtroom defeat for the Trump campaign. 
Pennsylvania and Michigan could make their results official as early as Monday while Nevada has a Tuesday deadline to certify its vote. These milestones would further undermine Mr Trump's unprecedented effort to overturn the results of the election.
The certifications will arrive just as steadfast Republican support for Mr Trump's legal challenges has begun to crack, with a few elected officials in recent days publicly telling the president to respect the democratic process or begin a transition process.
Pat Toomey, the Republican senator from Pennsylvania, called on Mr Trump to concede defeat, while Liz Cheney, a top Republican in the House of Representatives, warned the president he should "immediately" provide evidence of supposed widespread election fraud.
Kevin Cramer, the Republican senator from North Dakota, on Sunday defended Mr Trump for merely "exercising his legal options" but said it was "past time to start a transition". "There has to be an end," he said on NBC's Meet the Press.
But Mr Trump has shown little sign that he will ever admit defeat, even after a conservative judge in Pennsylvania on Saturday evening tossed out a Trump campaign election lawsuit in an opinion that described the case as lacking in legal merit and evidence.
"We will find massive numbers of fraudulent ballots," the outgoing US president claimed on Twitter on Sunday. "Fight hard Republicans."
Mr Trump has since November 3 launched an attempt to cling to power unseen before in US history. He has fired off lawsuits that have almost all been dismissed by the court, and urged state lawmakers to disregard the results and unilaterally declare the election for him.
His legal team, including Rudy Giuliani, the former New York City mayor, and Sidney Powell, a defence attorney, have made increasingly extreme and unproven claims, with Ms Powell claiming that Republican election officials were involved in a conspiracy against Mr Trump.
Chris Christie, the former Republican governor of New Jersey and an ally of Mr Trump, on Sunday called his legal team "a national embarrassment" and said it was time for the president to concede.
"The country is what has to matter the most. As much as I'm a strong Republican and I love my party, it's the country that has to come first," he said on ABC's This Week.
So far, the efforts have failed to derail the electoral process, with Democratic and Republican election officials expressing confidence in the integrity of the results and rejecting the Trump campaign's allegations of widespread fraud.
On Monday, counties in Pennsylvania are set to certify their results to the state's top election official after the Saturday dismissal of the Trump campaign lawsuit that sought to block that certification. Mr Trump's lawyers have said they would appeal the dismissal with the intention of taking the case to the Supreme Court.
A Michigan state elections board made up of two Republicans and two Democrats is also due to meet on Monday to vote on whether to certify its results. Earlier this week, a similar county level board in Michigan's Wayne County, which includes Detroit, briefly deadlocked along partisan lines.
And on Tuesday, Nevada, which Mr Biden also won, is set to certify its results. A judge on Friday had denied a lawsuit brought by a conservative activist to block Nevada's certification.
Ronald Klain, who Mr Biden has named as White House chief of staff, said the president-elect was preparing to take office on January 20, regardless of Mr Trump's efforts, and will announce his first cabinet appointments on Tuesday.
"Everything that Donald Trump's doing now is bad for democracy, it's bad for our position, our image in the world, but it's not going to change what happens here when we get a new president next year," Mr Klain said on This Week.
StreetLoc is one of America's fastest-growing Social Media companies. We do not employ woke kids in California to "police" your thoughts and put you in "jail".
StreetLoc is designed for Family, Friends, Events, Groups, Businesses and People.
JOIN TODAY