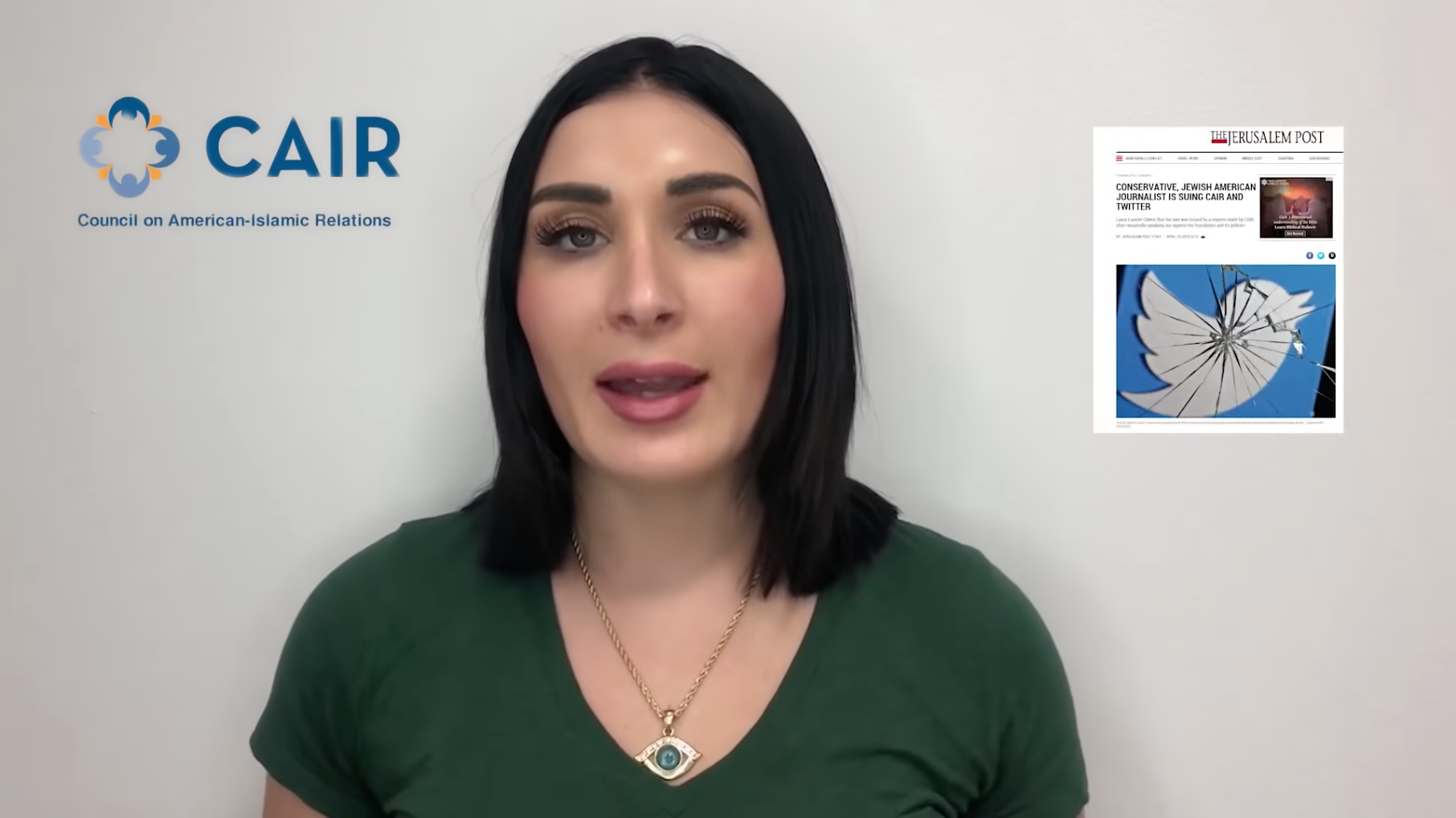 Laura Loomer Statement Regarding CAIR Judgement
STATEMENT REGARDING CAIR JUDGEMENT 
Sadly, the attempt by the radical Islamic group CAIR to collect $125,000 from me in legal fees is just another effort to attack my free speech rights in my efforts to educate the American people about the dangers of Sharia law and Islamic terrorism. 
Uncontent with their efforts to Deplatform and silence me and make it virtually impossible for me to make a living, now the radicals at CAIR have decided to harass me through the court system.
The Holy Land Foundation terrorism trial, our nation's largest terrorism trial, proved that CAIR was tied to HAMAS, an Islamic terrorist organization listed by the US State Department. CAIR is recognized worldwide by many nations as also being a designated Islamic terrorist organization, and even the FBI cut ties with CAIR in 2009 following the terror financing trial in which CAIR was implicated. I will continue to speak out about the truth regarding CAIR. 
Just as I was not deterred when I was deplatformed and banned on virtually every social media platform and blacklisted by all mainstream media, I am neither phased nor intimidated by these dangerous bullies and their cancel culture jihad. 
Given that it's a violation of US law to aide and abet terrorism, and given that CAIR is designated as an Islamic terrorist organization, it should shock everyone that I have been ordered as an American citizen to pay a six figure judgement to an organization that has been caught financing global Islamic terrorism. Put simply, it could be argued that paying this fine would be treason. 
Claims that my lawsuit against CAIR was "frivolous" are intellectually dishonest, as the harassment carried out by CAIR has been proven by their own admission to the Wall Street Journal that they lobbied Twitter to ban me, and the fact that CAIR is well aware of the intense financial pressure their campaign of censorship has put on me. They have publicly celebrated the fact that their efforts to deplatform me and get me debanked has cost me nearly 90% of my income. 
My political activism was never rooted in a desire to become wealthy or live a lavish lifestyle. It has always been rooted in a desire for the truth and my love of my country, and despite this adversity, I am still fully committed to the truth and will not be intimidated into silence by terrorists. 
I have every intention of continuing to speak out about CAIR and their dangerous anti-American agenda. Given that CAIR's largest branch is in Florida, where I am running for US Congress, when I'm in Congress following the 2022 midterms, I look forward to using my platform to highlight the national security threat CAIR and other Islamic terrorist organizations pose to  America.
StreetLoc is one of America's fastest-growing Social Media companies. We do not employ woke kids in California to "police" your thoughts and put you in "jail".
StreetLoc is designed for Family, Friends, Events, Groups, Businesses and People.
JOIN TODAY