FBI Just Arrested CNN Gusts Jade Sacker and John Sullivan for Inciting Violence and Rioting at the Capitol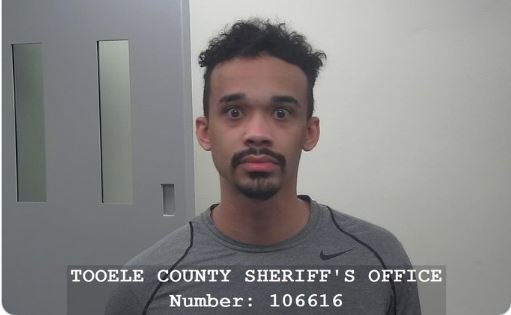 Antifa-Insurgence leader John Earl Sullivan is in custody after being arrested in Utah on Thursday.
GatewayPundit reportedly had video (since been taken down) of Sulivan straight after the shooting of Ashli Babbitt saying: 
"If we don't get in, we're going to burn this shit down," he gloats. "Let's go! This shit's ours. Fuck yeah. I can't believe this is reality. We accomplished this shit. We did this shit together.
"I didn't know I hit [the window] that hard. No one got that on camera. Fuck the blue! Fuck the blue!"
Moments after Sullivan captured Air Force veteran Ashli Babbitt getting shot and killed in the Capitol, a blonde woman accompanying Sullivan who appears to be his accomplice, Jade Sacker, gleefully exclaims, "We did it!"
"You were right! We did it," she boasts.
"Dude, I was trying to tell you. I couldn't say much," Sullivan replies. "Is this not going to be the best film you've ever made in your life?"
"It's all fake," he explains. "I learned that shit already – I am going to wear a Trump hat. I am going to wear a Trump hat. I bought one today. I was wearing a Trump hat at the last Trump rally, at that Trump rally during the daytime because I was like, 'nah, that shit ain't happening, bro."
StreetLoc is one of America's fastest-growing Social Media companies. We do not employ woke kids in California to "police" your thoughts and put you in "jail".
StreetLoc is designed for Family, Friends, Events, Groups, Businesses and People.
JOIN TODAY