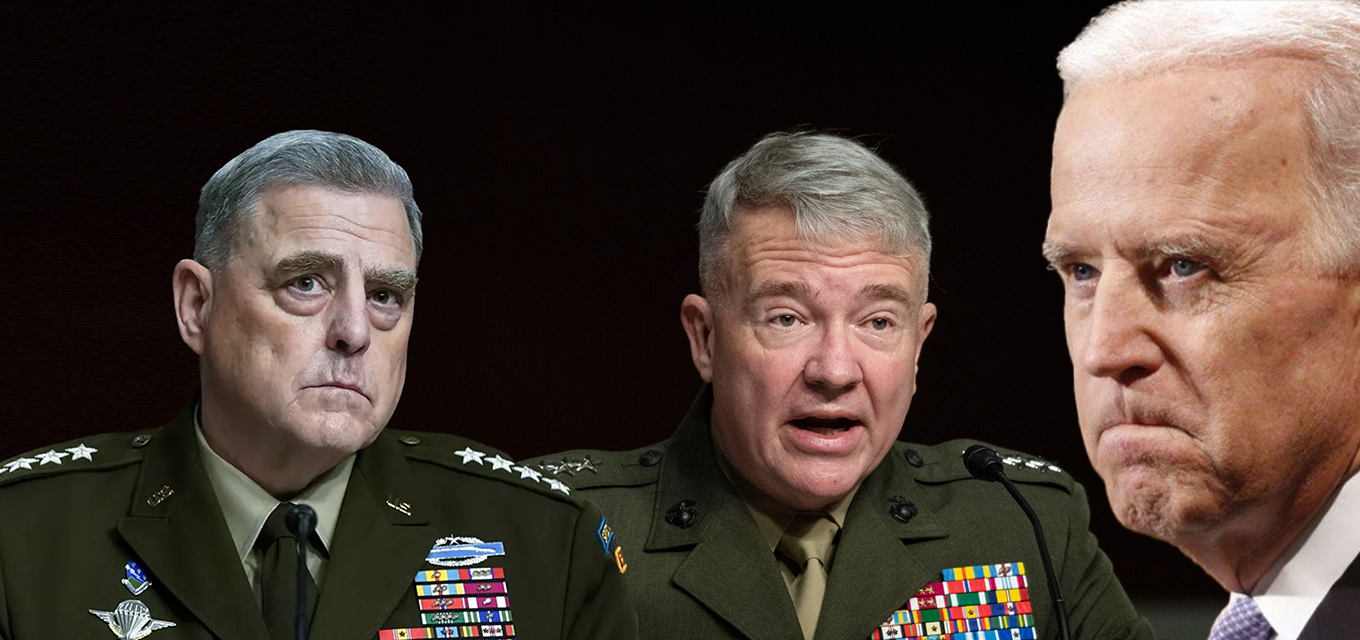 'Biden lied to the America': Gens. Milley and McKenzie say they DID advise him to keep 2,500 troops in Afghanistan - Biden said they didn't
'Biden lied to the American people': Republican senators rage at president for 'ignoring' Generals Milley and McKenzie's advice to keep 2,500 troops in Afghanistan to avoid a Taliban takeover. Biden lied, people died.
Chairman of the Joint Chiefs Mark Milley said on Tuesday his assessment was that withdrawing U.S. troops would likely trigger the collapse of Kabul
He and Gen Frank McKenzie both said they believed 2500 troops would have prevented Taliban takeover 
Their evidence before the Senate Armed Services Committee triggered scrutiny of Biden's claims his advisers did not recommend leaving troops
Their appearance marked the first time Pentagon leaders have publicly testified since the U.S. completed its withdrawal from Afghanistan 
They were joined by Secretary of Defense Lloyd Austin
They faced sharp questions about the chaotic pullout and whether they anticipated the Taliban's rapid takeover of the country
StreetLoc is one of America's fastest-growing Social Media companies. We do not employ woke kids in California to "police" your thoughts and put you in "jail".
StreetLoc is designed for Family, Friends, Events, Groups, Businesses and People.
JOIN TODAY