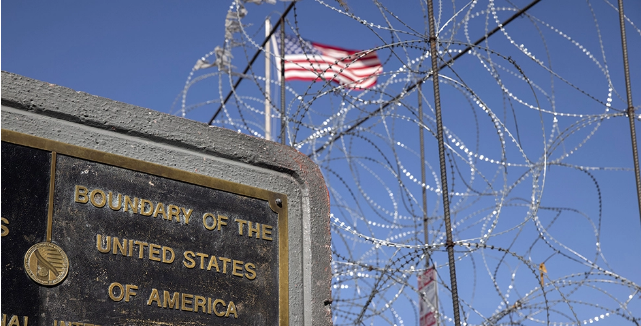 The Erosion of Border Control and Its Threat to National Sovereignty
The disaster unfolding on America's southern border since 2020 is both a humanitarian tragedy and a threat to our national security. Hundreds of migrants have died while trying to cross the border, and federal agents have apprehended tens of thousands of unaccompanied children. Fentanyl trafficking has skyrocketed, with agents confiscating some 11,000 pounds of the drug (each pound of which can kill over 200,000 people). More than 1.7 million migrants were detained in 2021.1 Although border agents do not release how many of those are on terrorist watch lists,2 they have noted that individuals come from more than 100 countries.3
Aside from these immediate considerations, Washington's failure to control the country's southern border has longer-term implications: it erodes the principle of national sovereignty. And since sovereignty is central not only to the long-term security of the United States and its allies, but also to the liberal international order, the border crisis is a serious threat to national and international security.
#HooverInstitution #BorderSecurity #Border #Sovereignty
‍
‍
StreetLoc is one of America's fastest-growing Social Media companies. We do not employ woke kids in California to "police" your thoughts and put you in "jail".
StreetLoc is designed for Family, Friends, Events, Groups, Businesses and People.
JOIN TODAY