South Africa asked Pfizer Inc. and Johnson & Johnson to suspend delivery of Covid-19 vaccines - Omicron variant
South Africa asked Johnson & Johnson and Pfizer Inc. to suspend delivery of Covid-19 vaccines as it now has enough stock, an illustration of how plunging demand is undermining the country's rollout ahead of a potential fourth wave of infections.  
Africa's most developed economy has fully protected just 35% of adults, more than six months after doses were first made available to the public. About 120,000 people received shots on Tuesday, less than half the daily peak.
"We have over 16 million doses in country, or more than 150 days at present consumption," Nicholas Crisp, deputy director-general of the Department of Health, said by text message Wednesday. "It makes no sense to stockpile and risk expiry when others are desperate for supplies."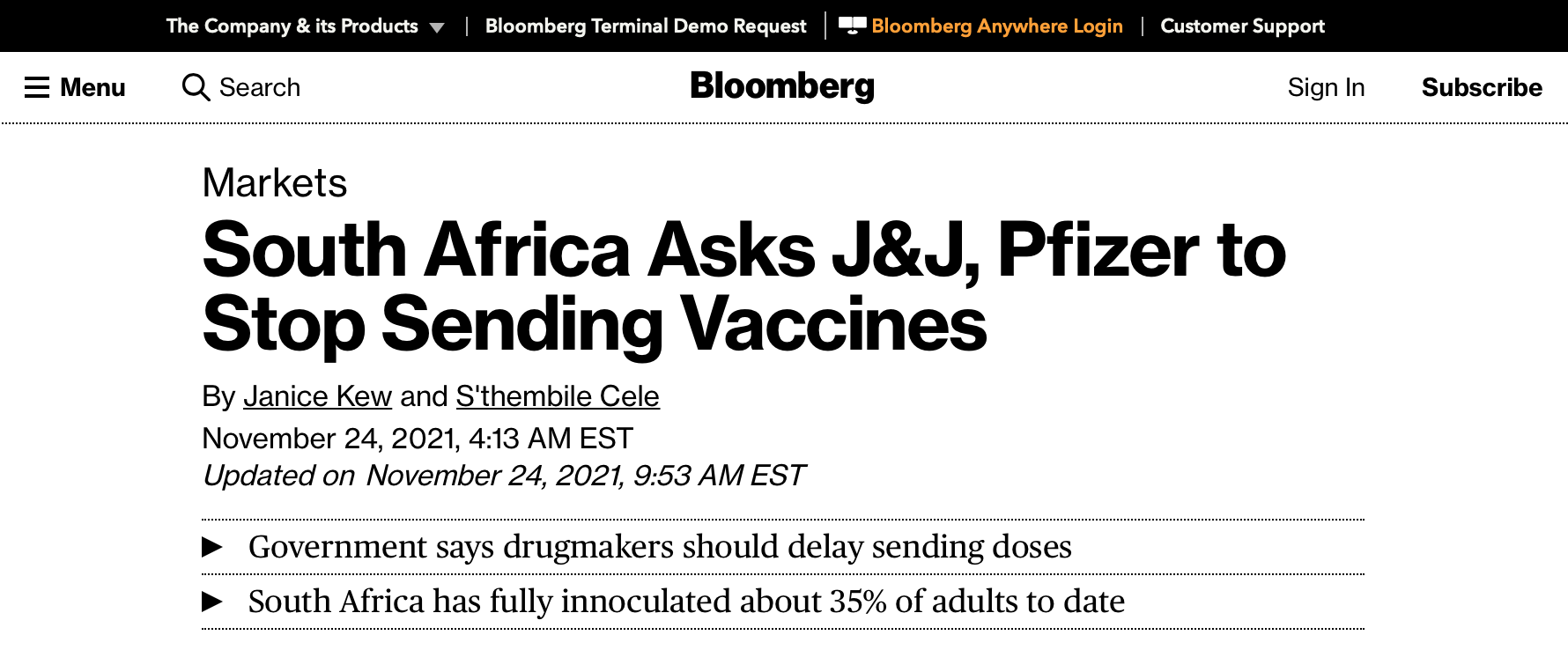 StreetLoc is one of America's fastest-growing Social Media companies. We do not employ woke kids in California to "police" your thoughts and put you in "jail".
StreetLoc is designed for Family, Friends, Events, Groups, Businesses and People.
JOIN TODAY
We should all run out and get #Omicron. Its mild 

It does what the vaccine's do not do, once you have had it you have immunity!
Log-in or Sign-up to 'Post Comments'.