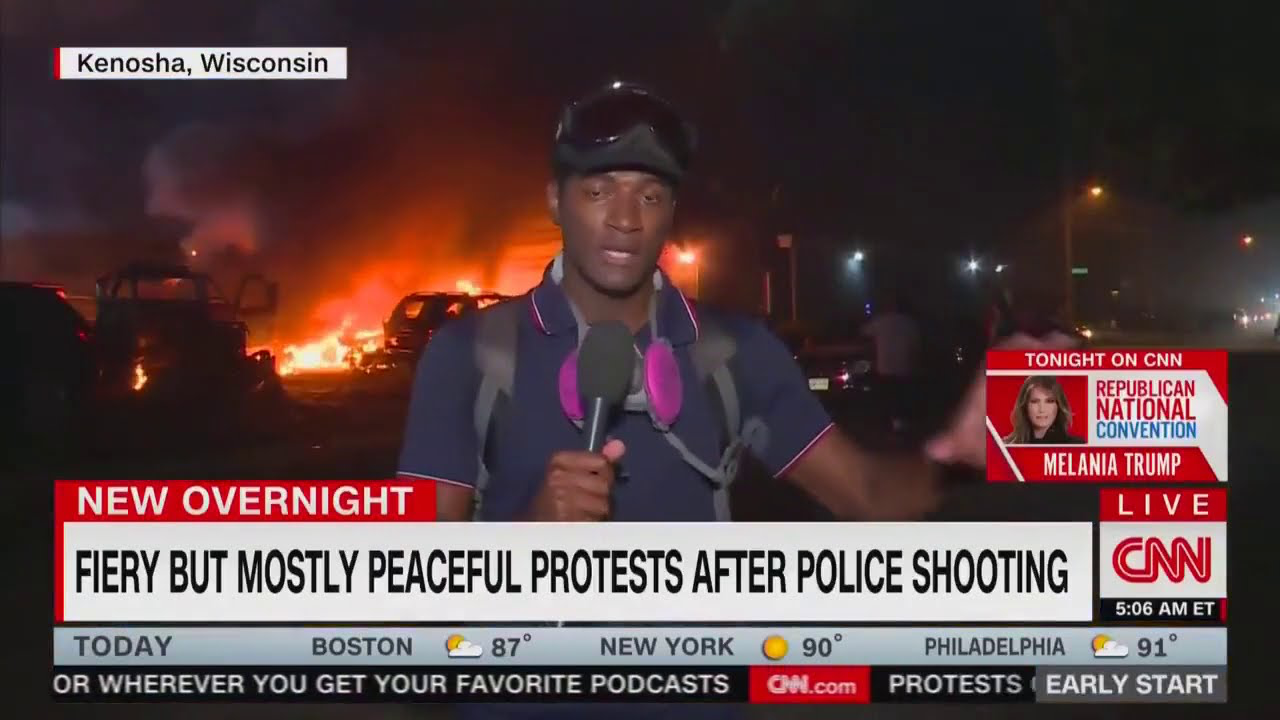 Rioting is turning people off - Biden has no solution to BLM and protests
Even USA Today is calling out CNN's "absurd lengths" to frame BLM and Protests as peaceful. 
Press outlets have generally tried to downplay the violent aspects of the protests, sometimes going to absurd lengths.  reported live from Kenosha in front of burning businesses while a chyron described the scene as "fiery but mostly peaceful protests." The narrative "buildings burn at peaceful protest" is Orwellian doublethink in action. This would be like reporting that most protesters were unharmed in Kenosha even though a few were shot and killed. Pro tip: arson and shootings are news, the rest is context.
---
The #BidenRiots are far from peaceful, while Democrats may have hoped that the national reckoning on race would be a favorable issue for 2020. But the street violence has overwhelmed their reform message. CNN's Don Lemon bemoaned the fact that the rioting is "showing up in the polling" and "showing up in focus groups." He said the "rioting has to stop" because "it is the only thing right now that is sticking." 
StreetLoc is one of America's fastest-growing Social Media companies. We do not employ woke kids in California to "police" your thoughts and put you in "jail".
StreetLoc is designed for Family, Friends, Events, Groups, Businesses and People.
JOIN TODAY