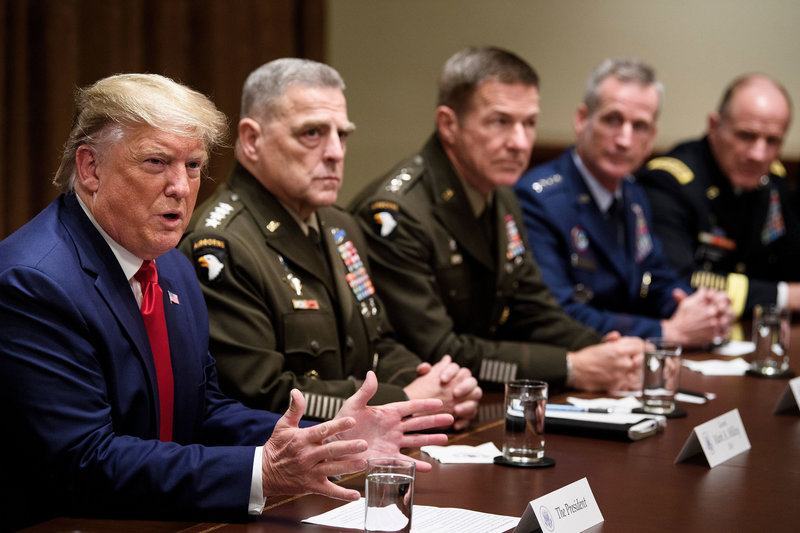 President Trump Retains Control of The Military For 60 Days After The Inauguration of a New President.
According to this legislation, which was passed by congress, President Trump retains control of the military until 60 days after the inauguration of a new President.

The full transition of power does not occur until March which reflects what is actually written in the US Constitution.


Shown Here:
Public Law No: 116-121 (03/03/2020)
[116th Congress Public Law 121]
[From the U.S. Government Publishing Office]


[[Page 137]]

PRESIDENTIAL TRANSITION ENHANCEMENT
ACT OF 2019

[[Page 134 STAT. 138]]

Public Law 116-121
116th Congress

An Act


To amend the Presidential Transition Act of 1963 to improve the orderly
transfer of the executive power during Presidential
transitions. <>

Be it enacted by the Senate and House of Representatives of the
United States of America in Congress assembled, <Transition Enhancement Act of 2019. 3 USC 1 note.>>
SECTION 1. SHORT TITLE.

This Act may be cited as the ``Presidential Transition Enhancement
Act of 2019''.
SEC. 2. PRESIDENTIAL TRANSITION ENHANCEMENTS.

(a) In General.--Section 3 of the Presidential Transition Act of
1963 (3 U.S.C. 102 note) is amended--
(1) in subsection (a)--
(A) <> in the matter preceding
paragraph (1), by striking ``upon request,'' and all
that follows through ``including'' and inserting ``upon
request, to each President-elect, each Vice-President-
elect, and, for up to 60 days after the date of the
inauguration of the President-elect and Vice-President-
elect, each President and Vice President, for use in
connection with the preparations for the assumption of
official duties as President or Vice President necessary
                services and facilities, including''; and
StreetLoc is one of America's fastest-growing Social Media companies. We do not employ woke kids in California to "police" your thoughts and put you in "jail".
StreetLoc is designed for Family, Friends, Events, Groups, Businesses and People.
JOIN TODAY
Not logged in users can't 'Comments Post'.