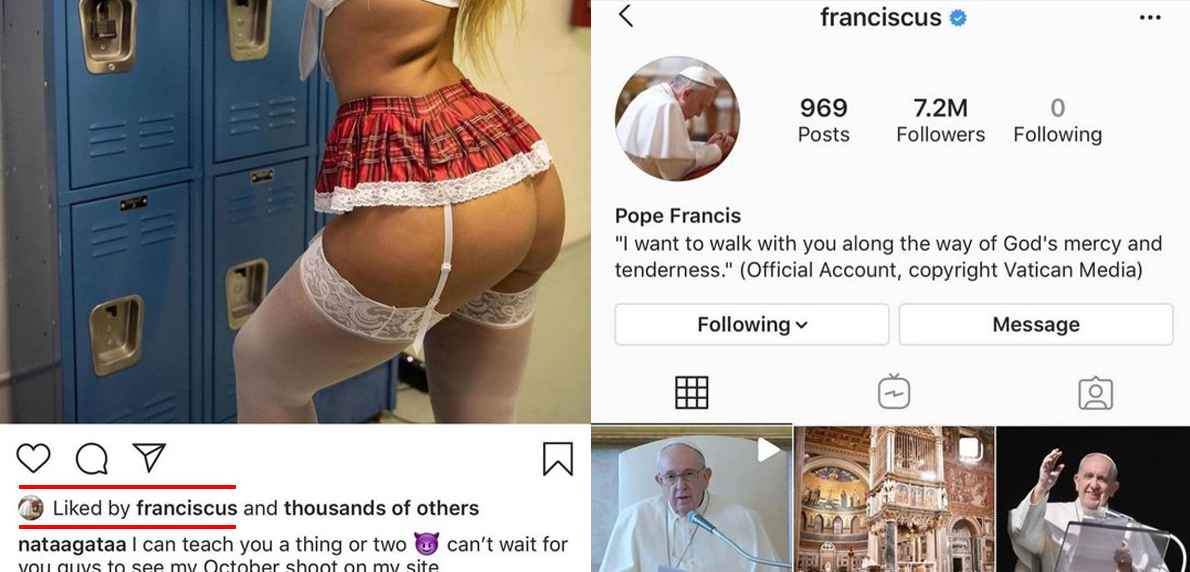 Pope Francis' Instagram 'Liked' Brazilian Model's Booty Pic - Vatican Investigating Booty Call
Vatican officials say they are investigating how it was that the Supreme Pontiff's Instagram account "liked" a racy photograph of a Brazilian bikini model.
The Vatican admitted that the unintentional "like" did occur of the image which is clearly sexually suggestive given the model has her bum on display. And in perhaps a worse irony for the scandal-racked Roman Catholic Church, the model is donning a skimpy "naughty school girl" outfit. 
Natalia Garibotto, 27, posed in a white cropped top, suspenders, and the smallest of tartan skirts for a naughty school girl picture that was given the thumbs up by the official @Franciscus account last week.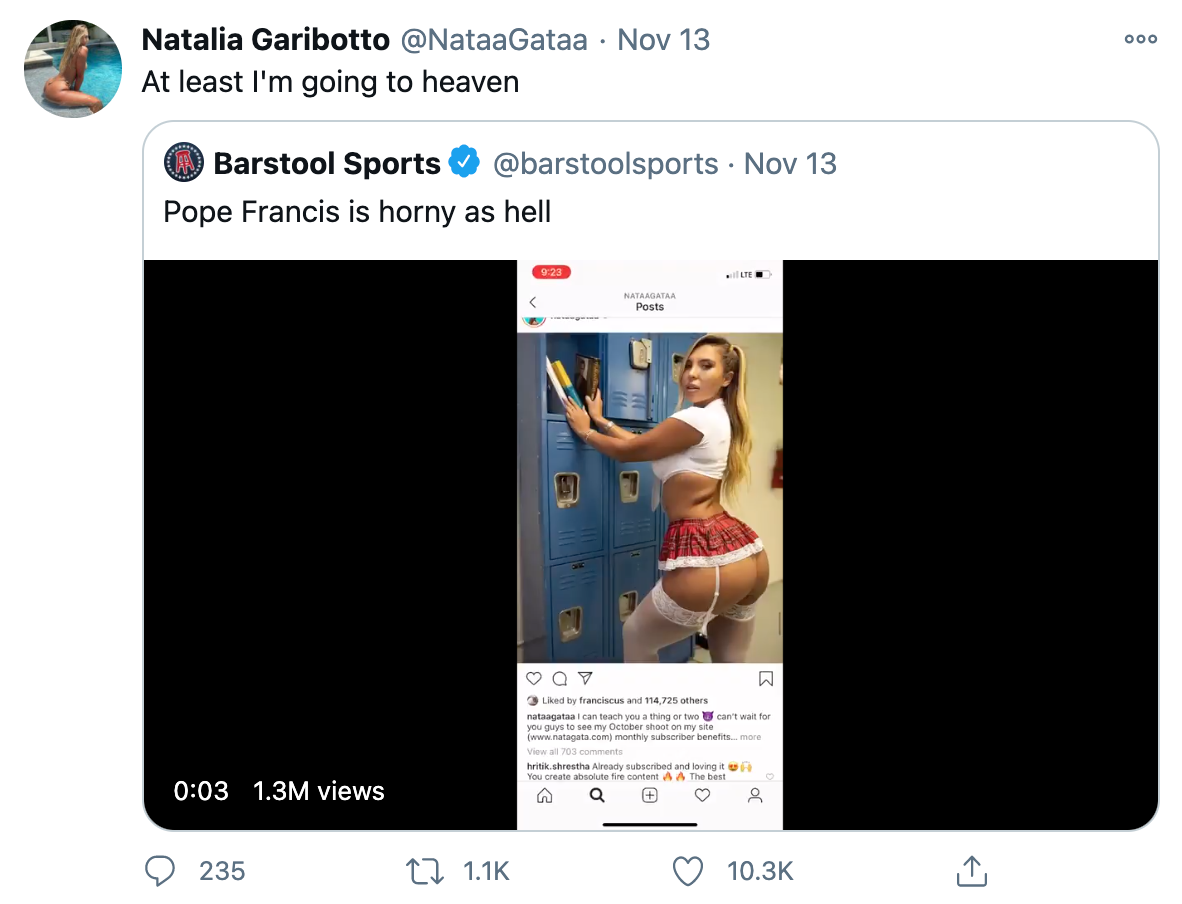 "I'm going to heaven," the blonde model tweeted after an eagle-eyed fan snapped a screenshot of the "like".
She later tweeted: "Brb (be right back) on my way to the Vatican," while the Brazilian model's publicity company posted on its social media accounts, "received the POPE'S OFFICIAL BLESSING".
One Twitter user posted: "The Horny Father. He wants his rod and staff to comfort her."

Another posted: "You know what? There is no explanation other than that he actually clicked a like on your photo. These things don't happen magically, and there are no glitches like this on Instagram or Facebook. It is virtually impossible for him not to have liked your photo."

The pope appears to be smitten with this Brazilian model, liking more than just one post.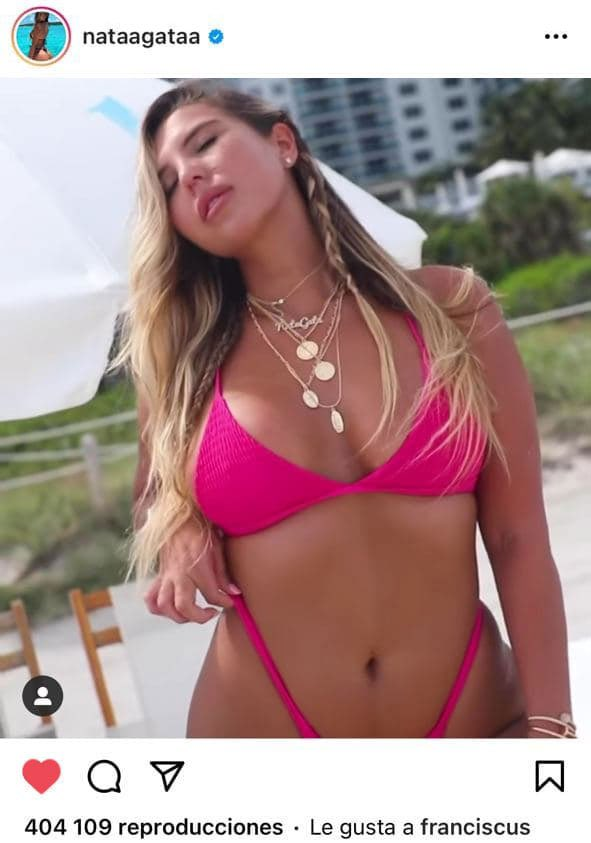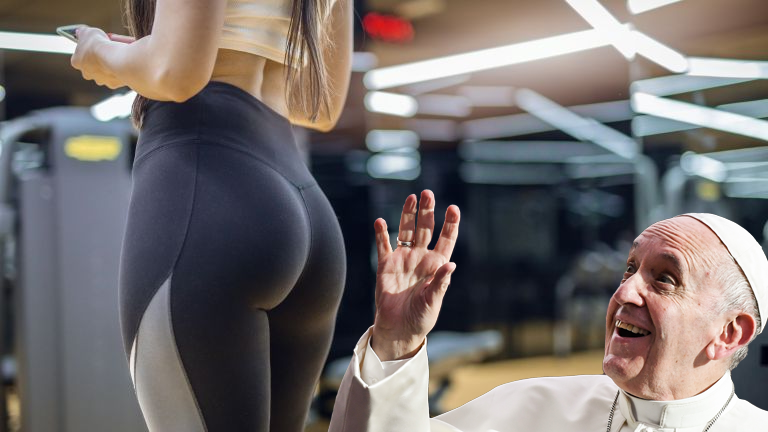 StreetLoc is one of America's fastest-growing Social Media companies. We do not employ woke kids in California to "police" your thoughts and put you in "jail".
StreetLoc is designed for Family, Friends, Events, Groups, Businesses and People.
JOIN TODAY