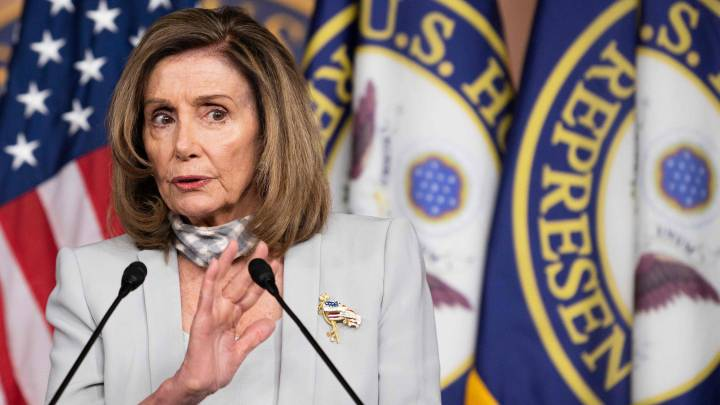 Mark Meadows - Democratic legislation on USPS funding, is a "political statement."
White House chief of staff Mark Meadows on Sunday decried Democratic leaders' legislation on U.S. Postal Service funding, calling it a "political statement."
"The $25 billion largely messaging bill" proposed by Speaker Nancy Pelosi (D-Calif.) "has nothing to do with voting," Meadows said on "Fox News Sunday," and "has everything to do with a political statement." 
"I offered $10 billion plus reforms for the Postal Service that they've been asking for for a long time to Speaker [Nancy] Pelosi [D-Calif.] and [Senate Minority Leader] Chuck Schumer [D-N.Y.], and when we offered that there was another thing that came along with that, the postmaster general said he was willing to pay whatever overtime is needed to make sure we deliver the mail on time," Meadows said.
#MarkMeadows #PostalService #PoliticalStatement #NancyPelosi
StreetLoc is one of America's fastest-growing Social Media companies. We do not employ woke kids in California to "police" your thoughts and put you in "jail".
StreetLoc is designed for Family, Friends, Events, Groups, Businesses and People.
JOIN TODAY