Majority of Iowan children Classified as Racist & White Supremacist
LEAKED DOCUMENTS from Iowa School System show Teachers are FORCED to classify 'Make America Great Again" as a type of "racism" & "white supremacy." This is done through MANDATORY Critical Race Theory training FORCED on teachers at taxpayer expense. Trump won Iowa by +9 points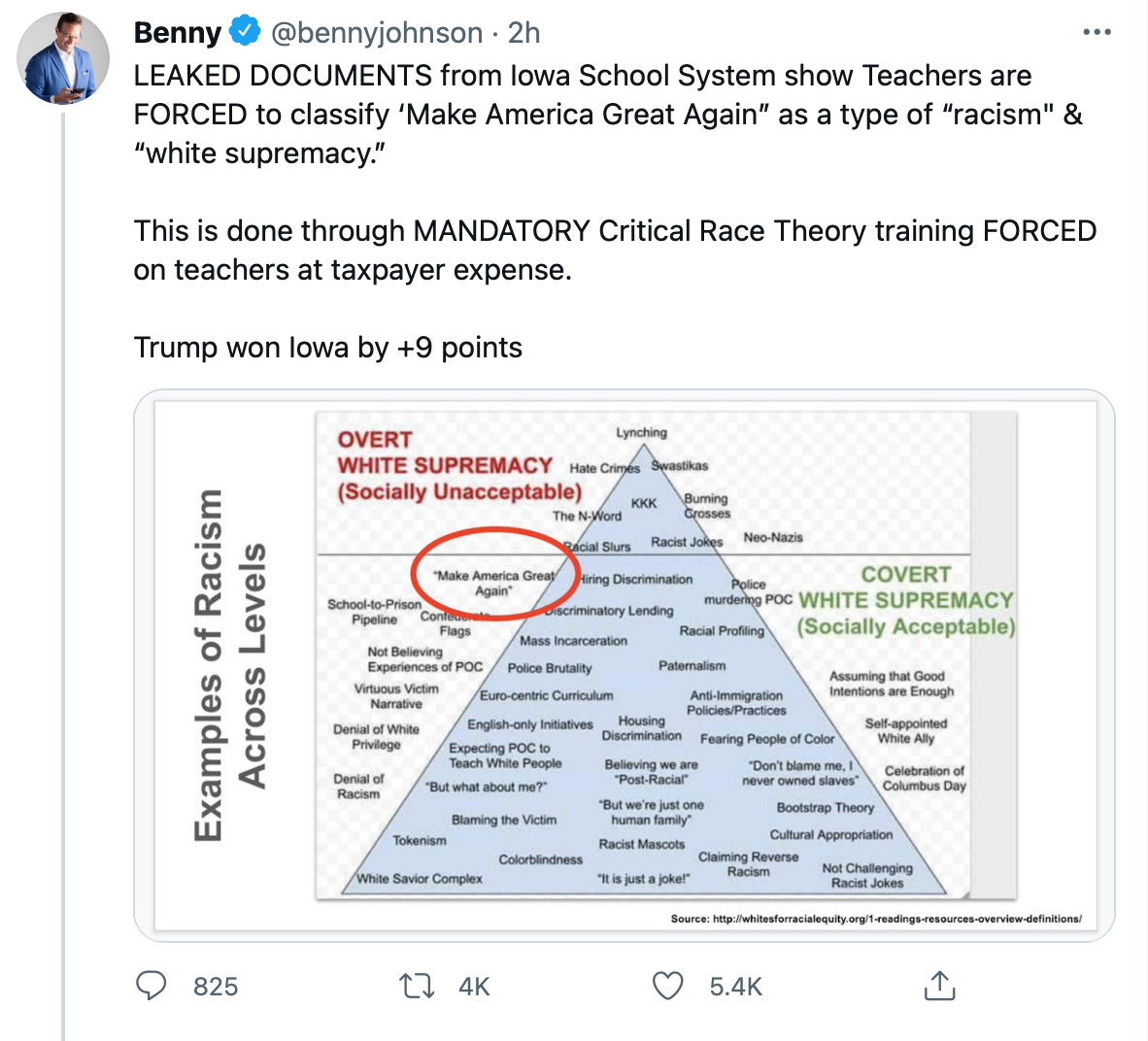 Teachers of Iowa are being INSTRUCTED to classify the vast majority of Iowan children as Racist & White Supremacist. Iowa is Trump country. Trump carried 94 out of 99 Iowa counties in 2020. The Republican Governor endorsed Trump. The Iowa Senate/House is solid Republican.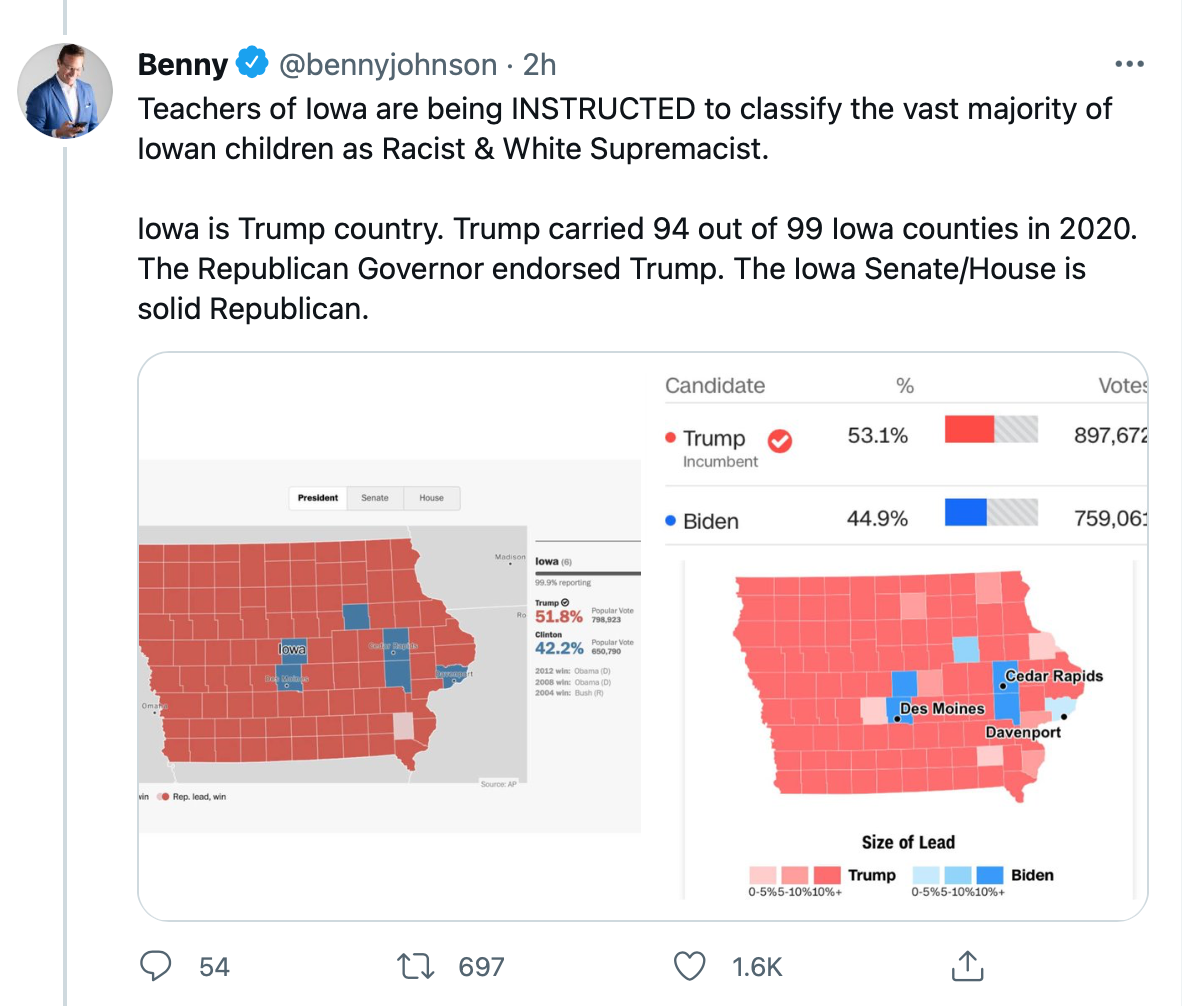 This is a ROCK SOLID, REAL WORLD application of Critical Race Theory being used as a *political* weapon to target Republicans. This is NOT education. It is naked political vengeance using the state education system and our children's educators. This training is CRT in practice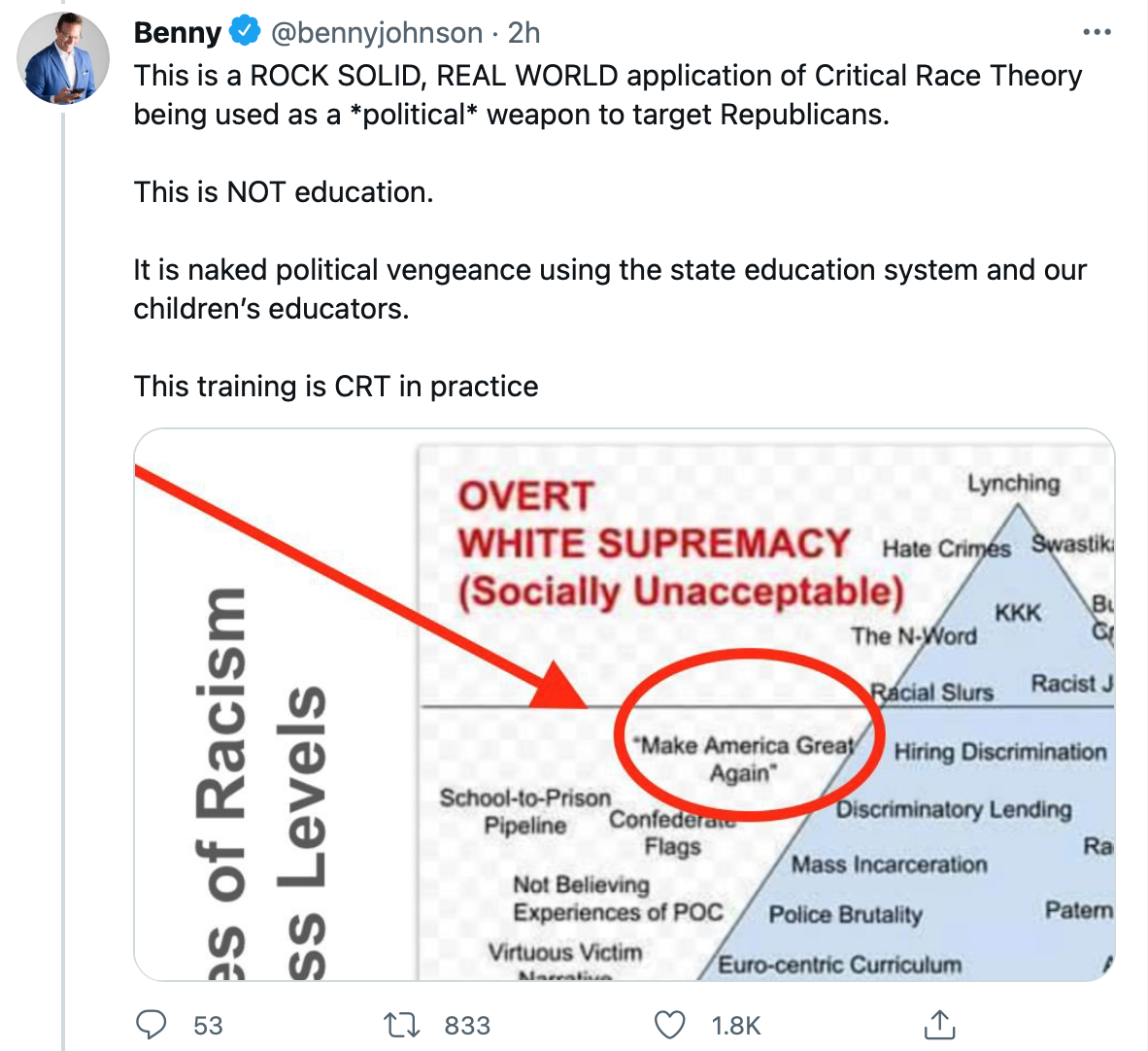 This training was MANDATED to ALL educators and employees of the Mississippi Bend Area Education Agency, one of the largest school districts in Iowa. The training is stamped with the approval of the school district, which operates under the Iowa Department of Education.
At the time of this racist training House file 802 was working its way through the Iowa legislature. This bill explicitly banned this style of derogatory, offensive training in "mandatory diversity training for state and local government employees." This Bill is now Iowa LAW.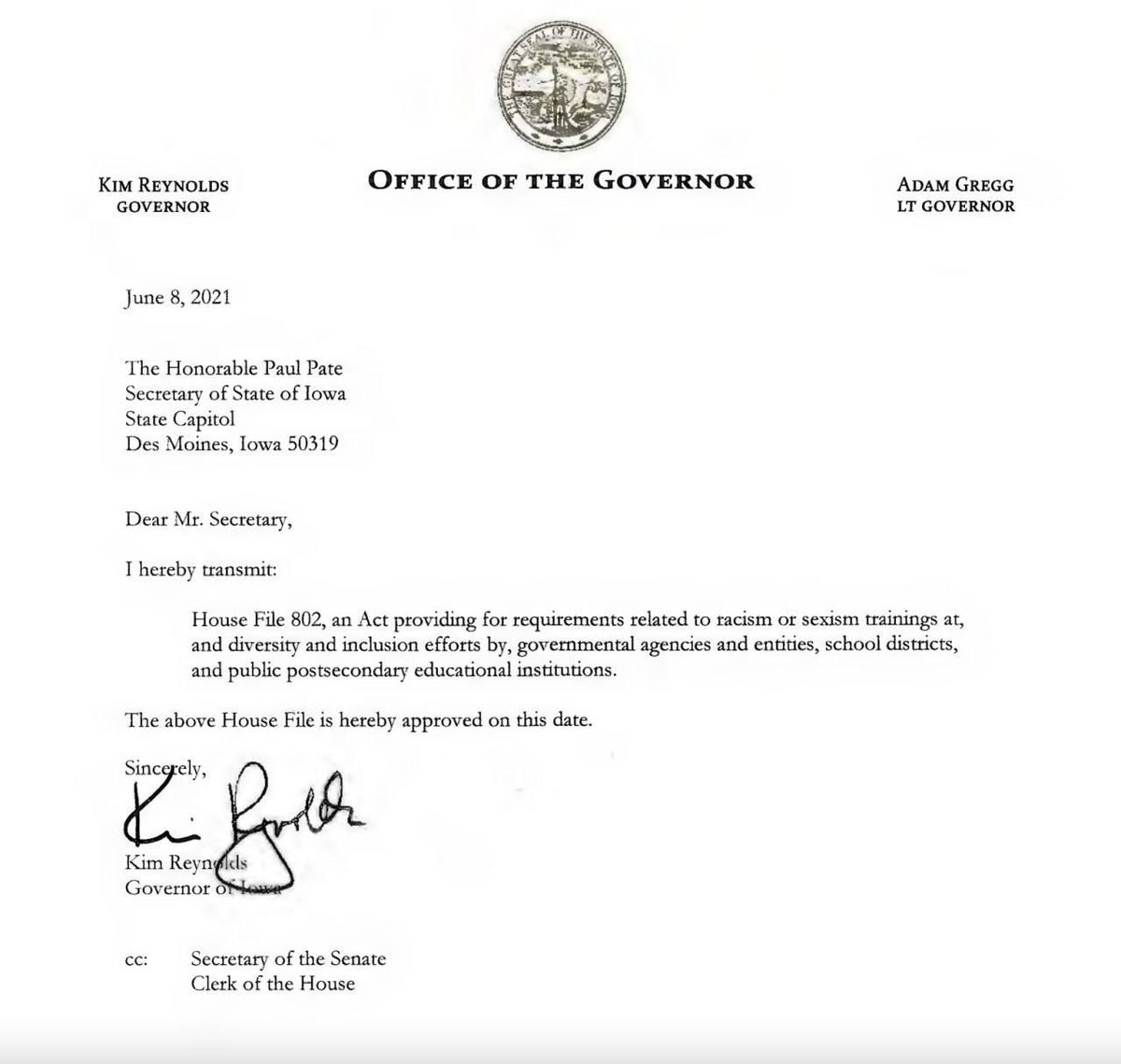 The slide that lists "Make America Great Again" as white supremacist is also lists as racist: 
- Columbus Day 
- American Immigration Law 
- "Mass Incarceration" 
- "Denying white privilege" 
- Believing America is "post racial" 
- Believing people are part of a "human family"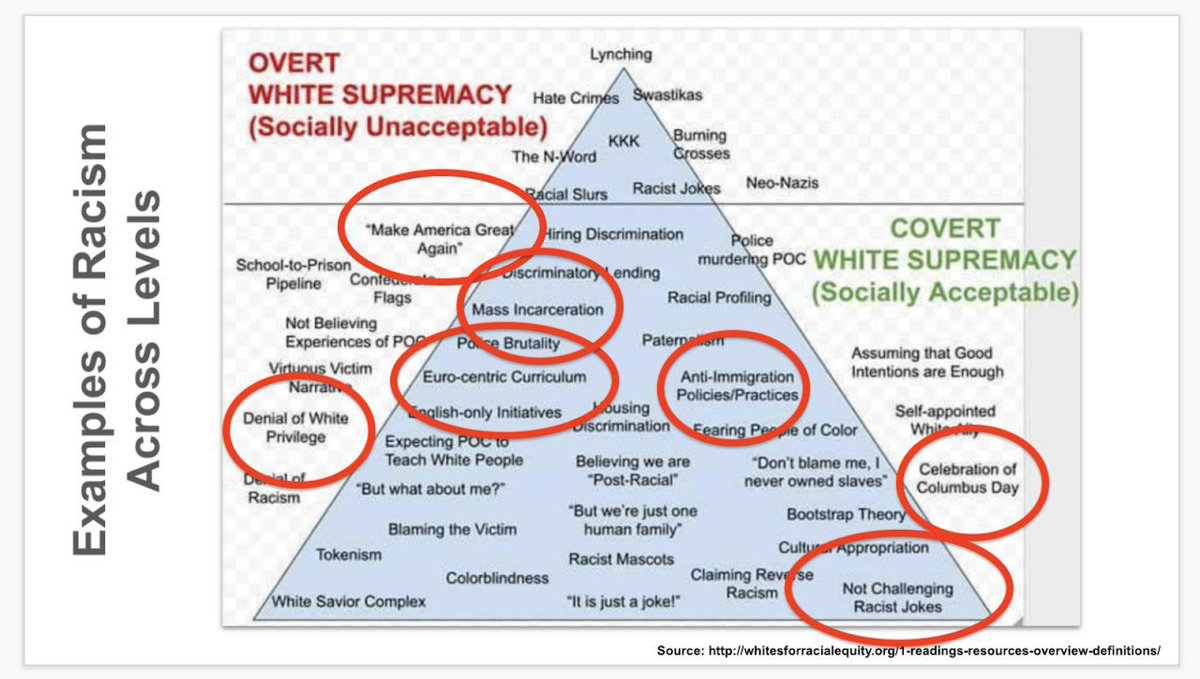 Here is more from the Presentation. This slide shows the "Levels" of Racism - Systemic, Institutional, Interpersonal, and Internalized. Translation: Everything is racist and you are racist for being white.
This slide shows "Terms for Deeper Understanding" and links to two websites that define these terms citing the biggest proponents of CRT, Robin DiAngelo, Ibram X. Kendi and the creators of Critical Race Theory Jean Stefancic and Richard Delgado.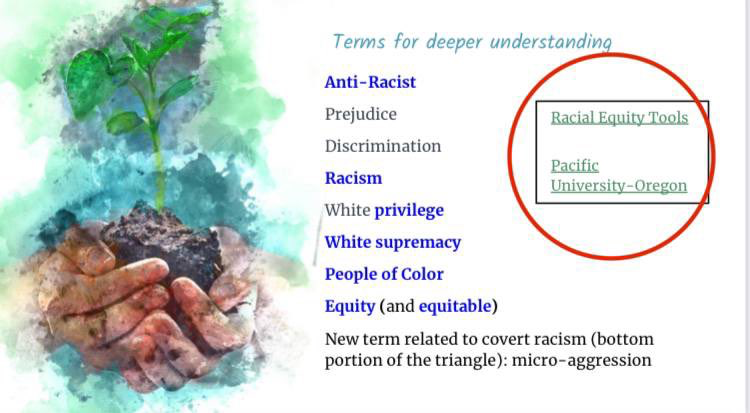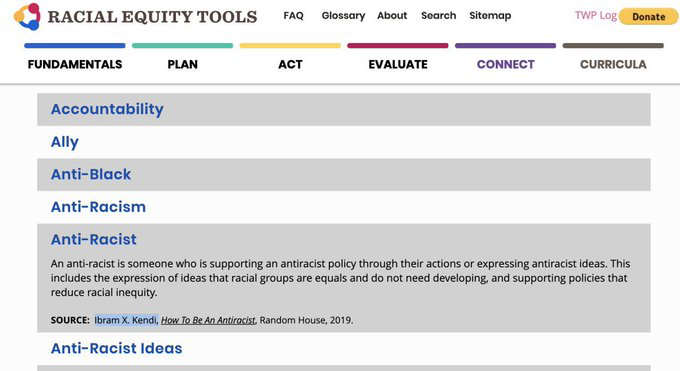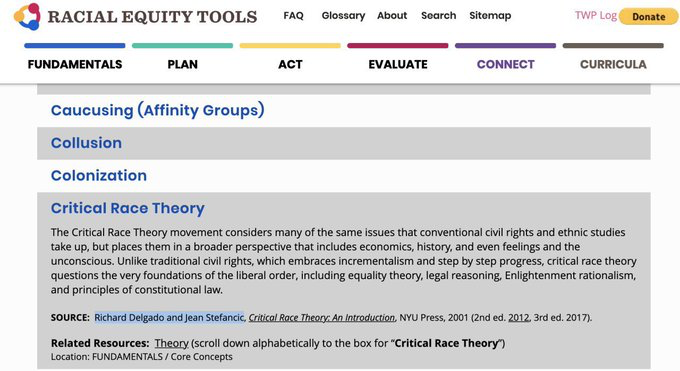 The presentation itself defines 'Critical Race Theory' as a tool for the destruction of America: "Unlike traditional civil rights which embraces step by step progress, Critical race theory questions the very foundations of the liberal order & principles of constitutional law"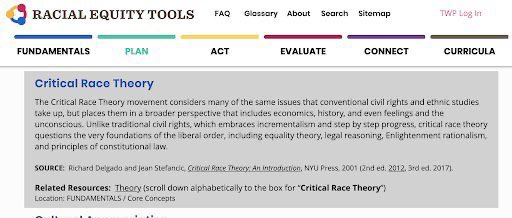 Hundreds of educators and staff have been FORCED to take this training.  We have the sign in sheet. Attendees of the meeting were prompted to give their input on drafting an "Anti-Racism" Statement and break into groups to discuss their own whiteness and racism.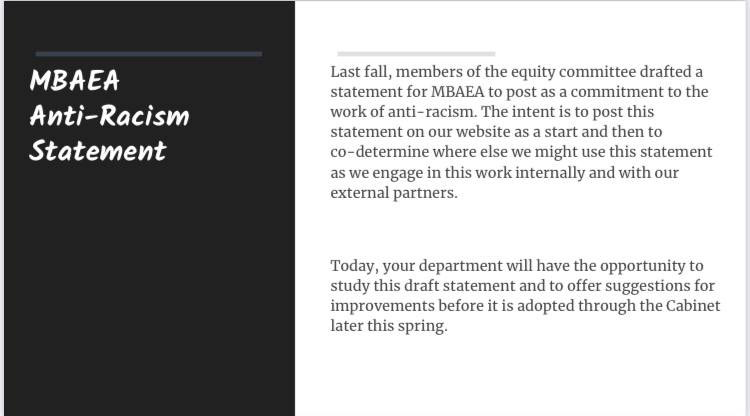 The Facilitator notes on this slide show that attendees were asked to question their own beliefs and basically forced to ask themselves if they might be racist for agreeing with the term "Make America Great Again".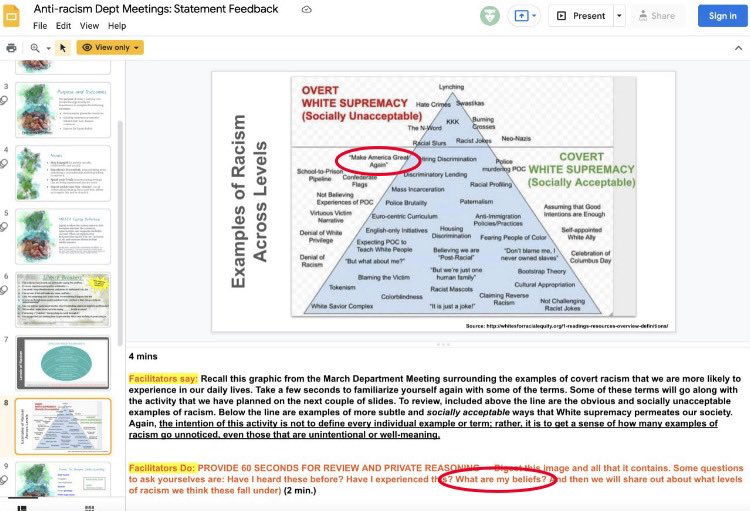 More slides showing the purpose of the meeting, "Norms", their definition of "Equity" and "Silence Breakers"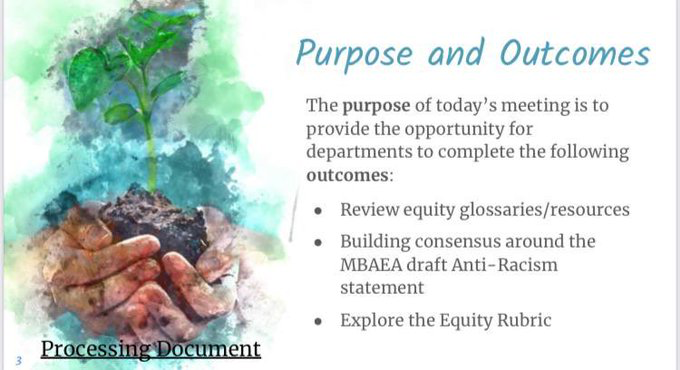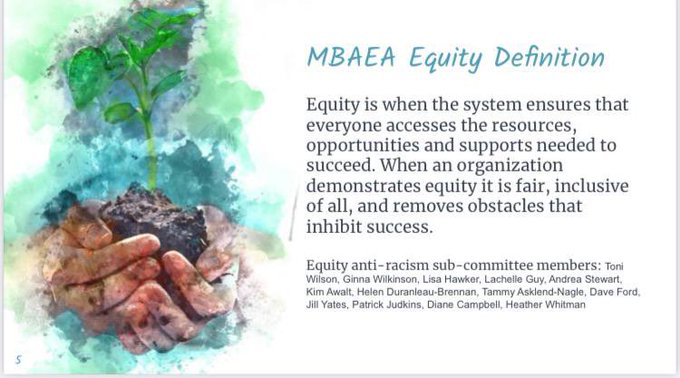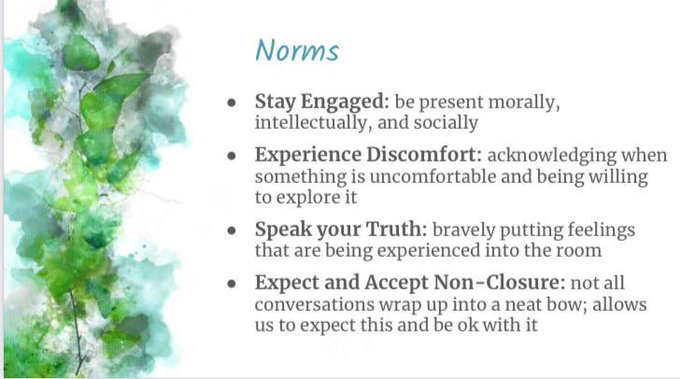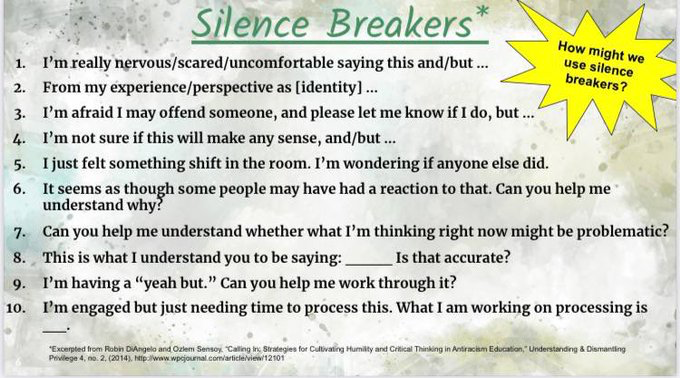 The conclusion of the presentation prompts the instructors to "plan next steps for our shared learning and organizational growth in the fall." They are planning on teaching this to your children next semester. 
This is illegal under Iowa Law. Will the law be enforced?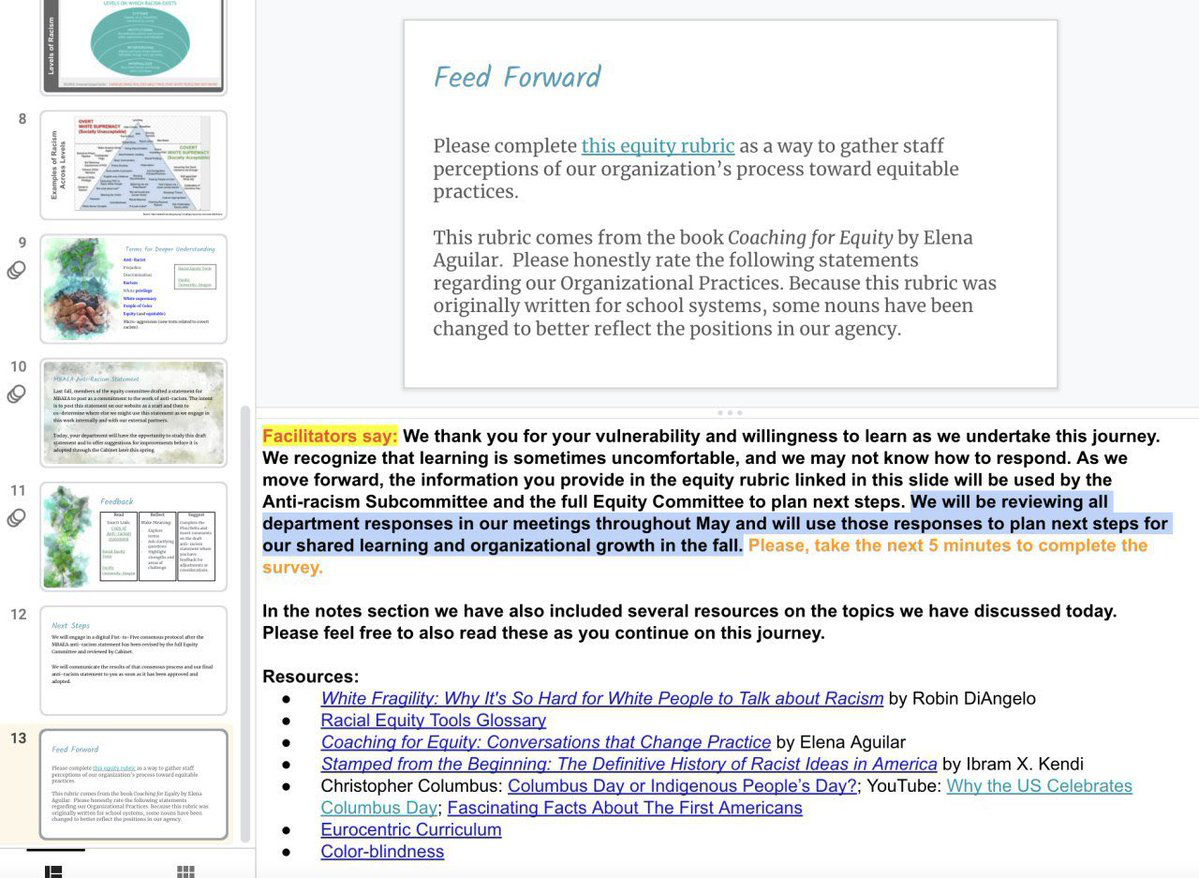 At the end of the training the Iowa teachers are given a reading list that includes: - White Fragility: by Robin DiAngelo - Racial Equity Tools Glossary - Stamped from the Beginning: The Definitive History of Racist Ideas in America by Ibram X. Kendi - Eurocentric Curriculum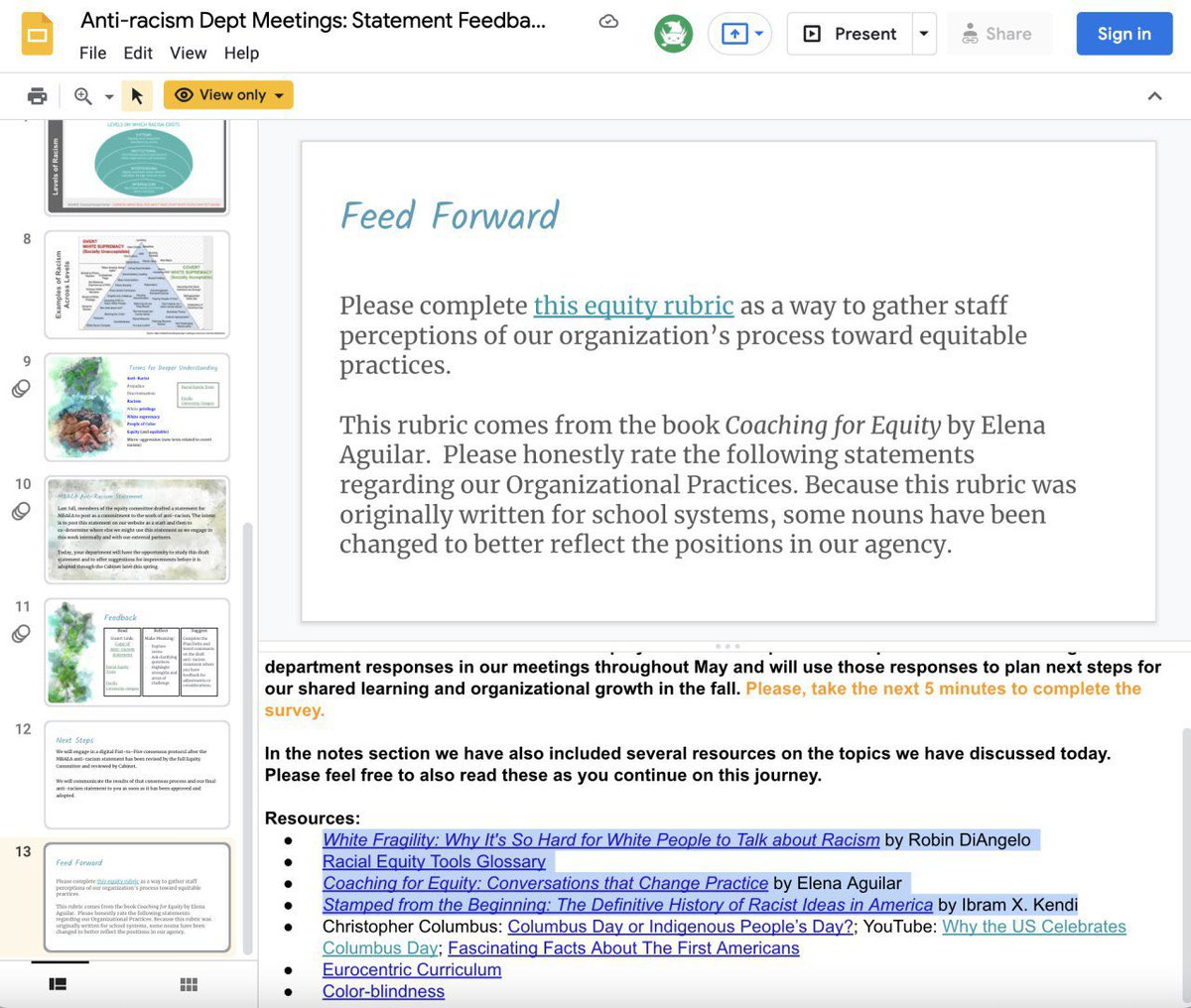 This training is hard proof that Critical Race Theory is being used as a POLITICAL weapon specifically targeting Republicans. This is NOT education. It is political vengeance using the federal education system. They are starting with our children - even in DARK RED STATES.
I have reached out to the offices of Iowa Gov.  Kim Reynolds, Iowa House Speaker, PatGrassley and Iowa's Department of Education Director for comment on CRT being used by the Iowa education system to target and discriminate against Republicans. No comments yet...

StreetLoc is one of America's fastest-growing Social Media companies. We do not employ woke kids in California to "police" your thoughts and put you in "jail".
StreetLoc is designed for Family, Friends, Events, Groups, Businesses and People.
JOIN TODAY