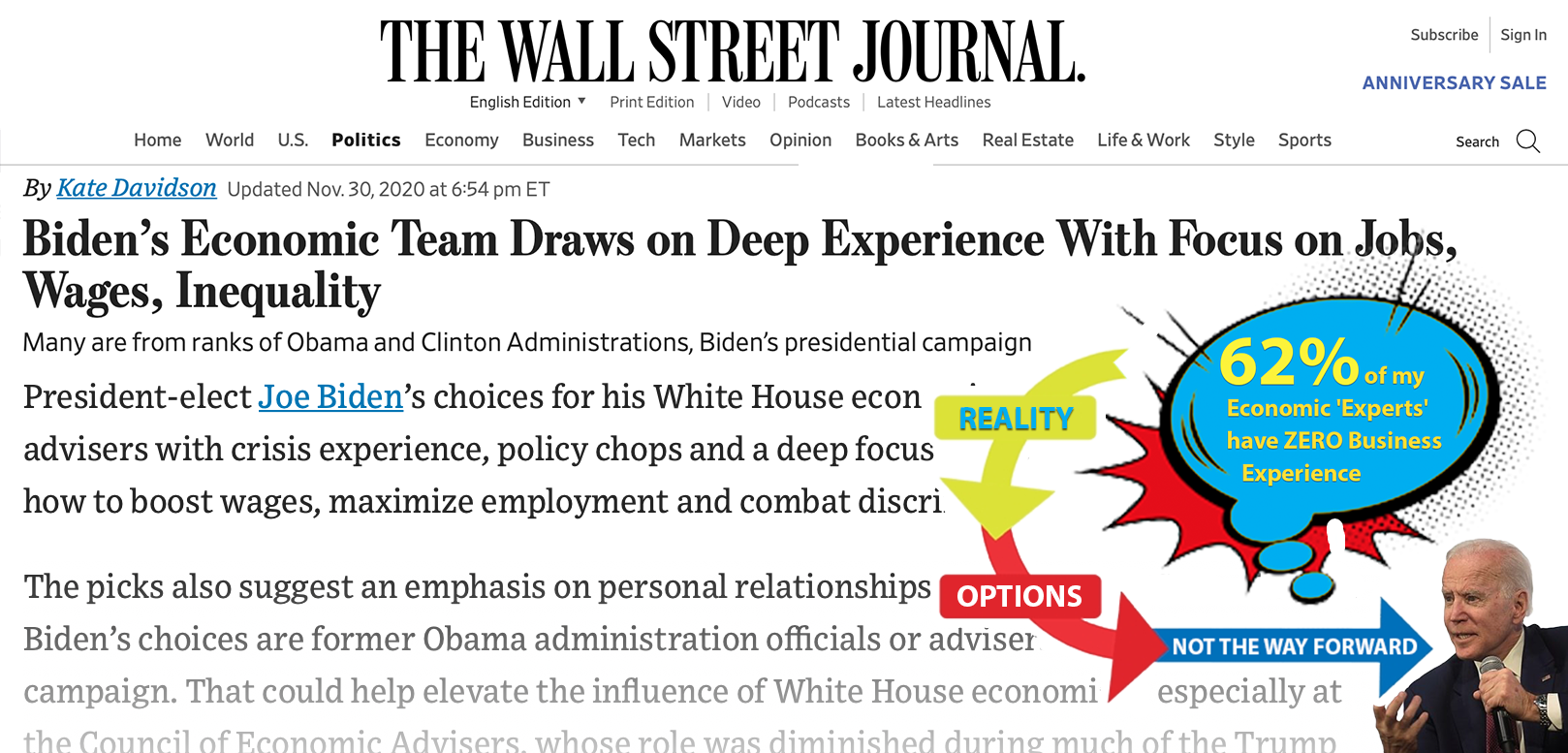 Like 'Journalists,' Most of Biden's Economic 'Experts' have ZERO Business Experience
 "Get woke, go broke."
The annual inflation rate for the United States is 9.1% for the 12 months ended June 2022, the largest annual increase since November 1981 and after rising 8.6% previously, according to U.S. Labor Department data published July 13.
Why? Most of Biden's Economic 'Experts' have ZERO Business Experience. Biden has deliberately has appointed people who tick the right "diversity" boxes, in terms of their physical appearance, with no concern whether they are qualified to oversee the $6 trillion federal government.
A staggering new report from the Committee to Unleash Prosperity finds:
62% of Biden appointees who deal with economic policy, regulation, commerce, energy
and finance have virtually no business experience.
Only one in eight has extensive business experience.
Average business experience of Biden appointees is only 2.4 years.
Median years of business experience is zero.
The vast majority of the Biden economic/commerce team members are professional politicians, lawyers, community organizers, lobbyists, or government employees.
‍
‍
StreetLoc is one of America's fastest-growing Social Media companies. We do not employ woke kids in California to "police" your thoughts and put you in "jail".
StreetLoc is designed for Family, Friends, Events, Groups, Businesses and People.
JOIN TODAY