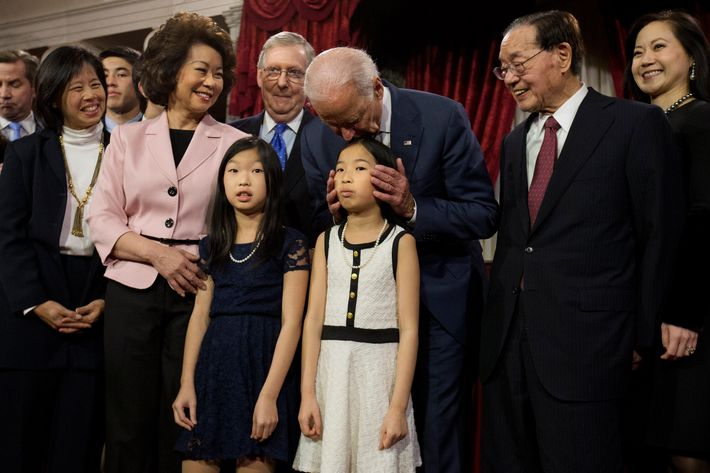 Is a Joe/Hunter Biden 'pedophile' Underage Sex Scandal About to Break?
Suggested for you: Text Messages Leaked: Jim, Joe, Jill, and Hunter Biden Discuss...
Despite the best, biased efforts of Facebook, Twitter and the overwhelmingly Trump-hating media to kill the story, Biden now has serious questions to answer about Hunter's dodgy deals and he can't duck them for long. 
Child Porn on Hunter Biden's Laptop
The New York Post described a "smoking-gun email and photographs" on a laptop obtained by Rudy Giuliani, that focuses on Hunter Biden, the former vice president Joe Biden's son, that the laptop contains videos of Hunter Biden sexually, physically and violently abusing Chinese children.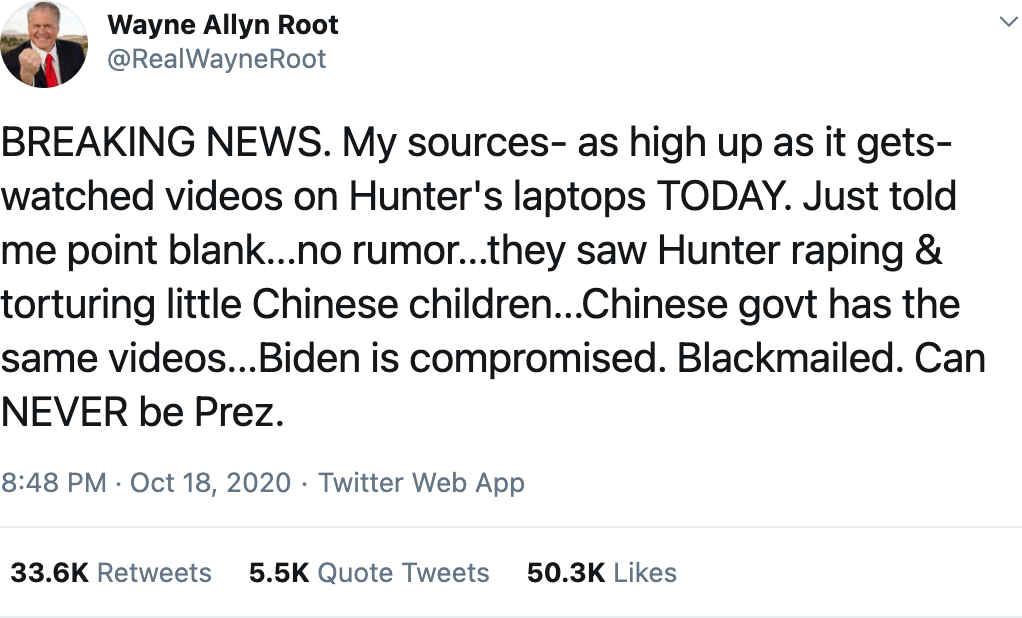 Conservative radio host Wayne Root claims that Hunter Biden's laptop contains videos of him sexually abusing Chinese children. These claims have been echoed by Conservative podcast host Alex Jones.
Then there is the email at the center of the story allegedly shows Hunter Biden arranging a meeting between his father and a member of the board of Burisma, Vadym Pozharskyi. Burisma is a Ukrainian energy company.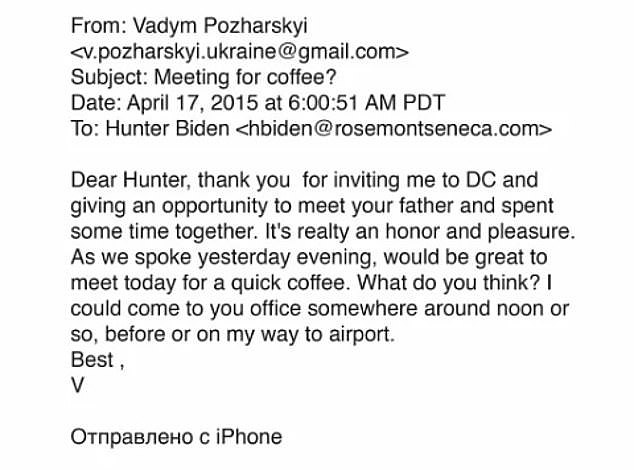 In another email to Hunter Biden sent by a business consultant in 2017, reference is made to 'the big guy' who would receive 10% of equity from a deal with a Chinese equity firm.
Others on the email chain have told Fox News that 'the big guy' is Joe Biden.
Biden's camp  didn't say that the emails are fake, or that 'the big guy' isn't Joe Biden.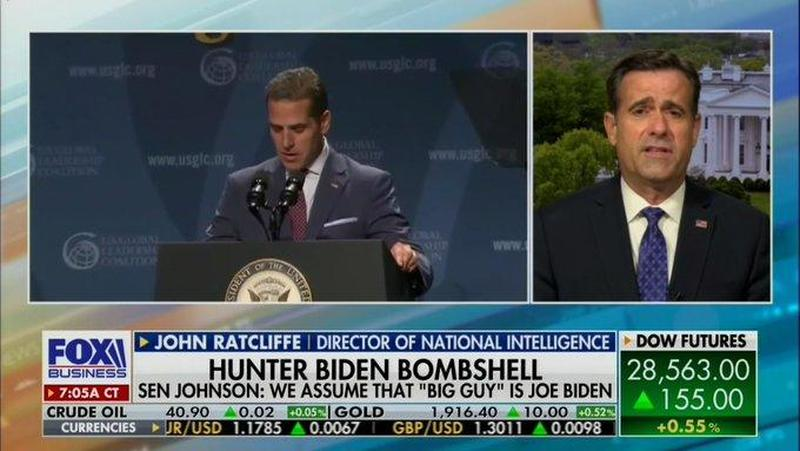 DNI Ratcliffe is asked directly whether accusations leveled against the Bidens in recent days are part of a Russian disinformation effort.
He says no:
"Let me be clear. The intelligence community doesn't believe that because there is no intelligence that supports that."

 "We have shared no intelligence with Chairman Schiff or any other member of Congress that Hunter Biden's laptop is part of some Russian disinformation campaign. It's simply not true."

 "And this is exactly what I said would I stop when I became the director of national intelligence, and that's people using the intelligence community to leverage some political narrative."

"And in this case, apparently Chairman Schiff wants anything against his preferred political candidate to be deemed as not real and as using the intelligence community or attempting to use the intelligence community to say there's nothing to see here."

 "Don't drag the intelligence community into this. Hunter Biden's laptop is not part of some Russian disinformation campaign. And I think it's clear that the American people know that."
Hunter Biden laptop scandal threatens to throw the 2020 election into chaos with what appears to be solid, undisputed evidence of high-level corruption by former Vice President Joe Biden and his son Hunter, the same crowd which peddled the Trump-Russia hoax is now suggesting that Russia is behind it all.
In a recent interview with Revolver, former White House Chief Strategist Steve Bannon admitted that he's the architect of a coordinated roll-out of the Hunter Biden laptop contents, and that there's much, much more to come.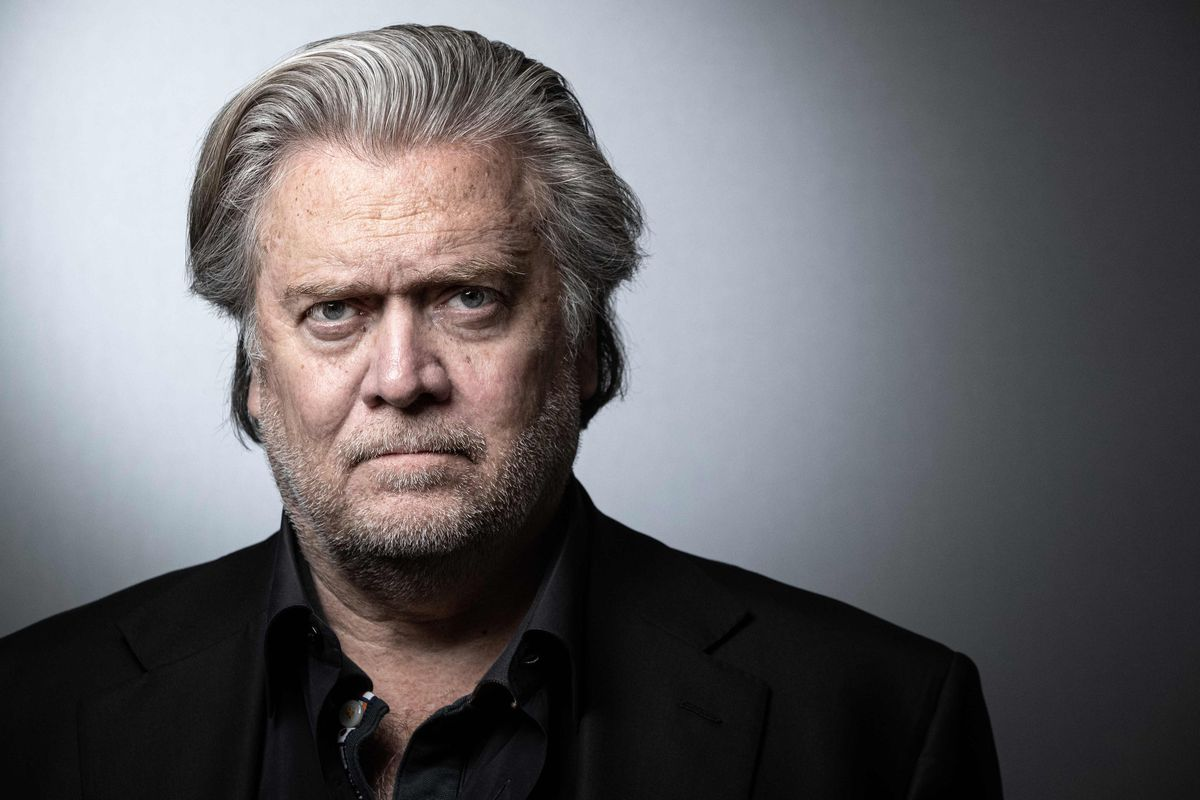 Weeks before the Post published its Hunter Biden report, a YouTube channel linked to Steve Bannon-backer Guo Wengui broadcast conspiracies about "hard disks" full of Biden dirt. 
We will have to wait and see what comes out and when. Steve Bannon is not known for pushing fake narratives. 
Suggested for you:
StreetLoc is one of America's fastest-growing Social Media companies. We do not employ woke kids in California to "police" your thoughts and put you in "jail".
StreetLoc is designed for Family, Friends, Events, Groups, Businesses and People.
JOIN TODAY