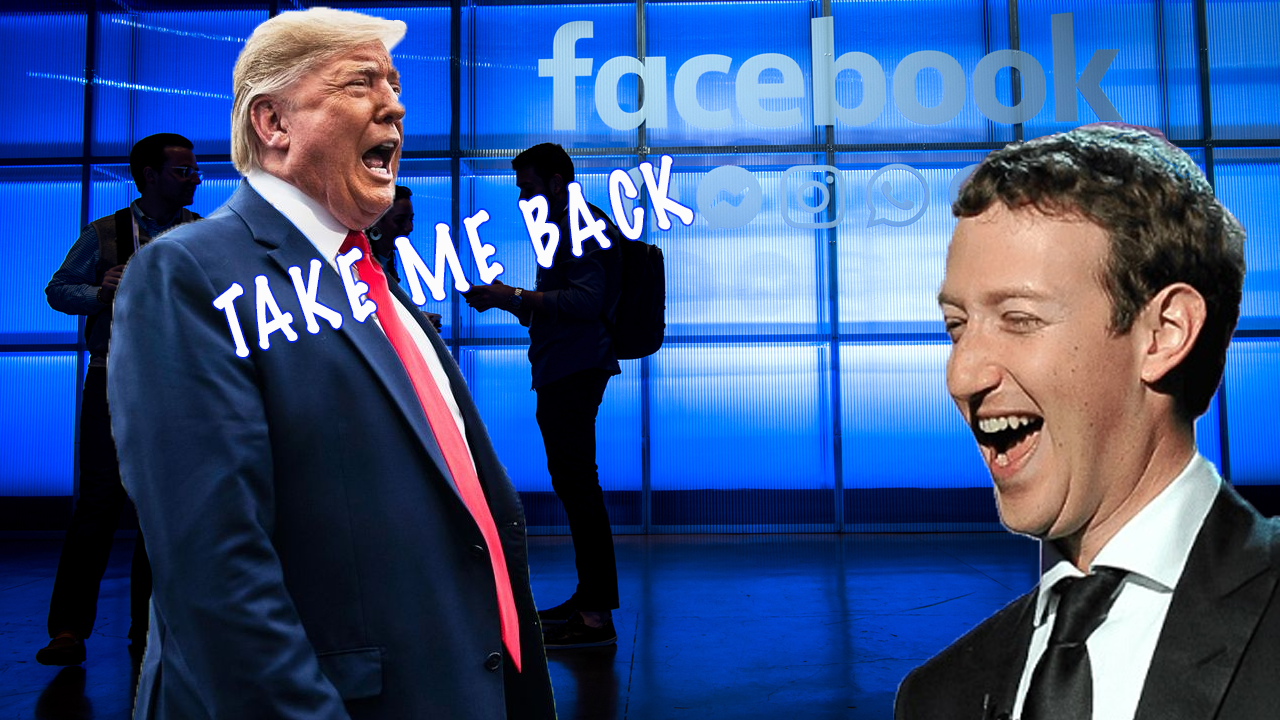 Ex-President Trump Begs Facebook to Take Him Back
Ex President Trump, has appealed directly to #Facebook's Oversight Board to rejoin the platform, enlisting help from Gates.
Billionaire philanthropist Bill Gates — whom Facebook CEO Mark Zuckerberg considers a mentor — on Wednesday weighed in on the impending decision, telling Yahoo Finance that a permanent ban of Trump "would be a shame" and would amount to an "extreme measure."
No mention was made of Twitter.
StreetLoc is one of America's fastest-growing Social Media companies. We do not employ woke kids in California to "police" your thoughts and put you in "jail".
StreetLoc is designed for Family, Friends, Events, Groups, Businesses and People.
JOIN TODAY
I agree. Doesn't seem like something Trump would do. Granted he would have to start from scratch and build his own servers and infrastructure, but if Trump launched his own platform that couldn't be shut down by outside sources, half of America would flock to it.

& crash Twitter for good!! He's got enough money, & there's certainly no shortage of conservative expert ITs out there, he'd just need a host not afraid of being "canceled" by the left, or like you say, build his own servers & infrastructure. There's gotta be plenty of Trump-supporting computer nerds in the world that could help him make something like that come to fruition.

I'm always going to be a Trumper, but this one is true Trump wants back on Facebook and Instagram, and appealed he suspension to Facebook Oversight Board. If Trump is starting his own Social Media site, he would want his 32 973 743 fans to move over to his new platform. 

The Oversight Board has received about 9,000 comments from the public on the hotly contested question of whether to allow Trump access to his Facebook and Instagram accounts.

Trump's appeal was first reported by Channel 4 News in the United Kingdom.

The Oversight Board has 90 days to make a decision, but a ruling is expected more quickly. Its decision is binding and cannot be overruled by CEO Mark Zuckerberg or any other Facebook executive.

Facebook comments:

https://about.fb.com/news/2021/01/referring-trump-suspension-to-oversight-board/

https://www.usatoday.com/story/tech/2021/02/23/trump-appeal-facebook-instagram-ban-facebook-oversight-board/4564506001/ 



Log-in or Sign-up to 'Post Comments'.