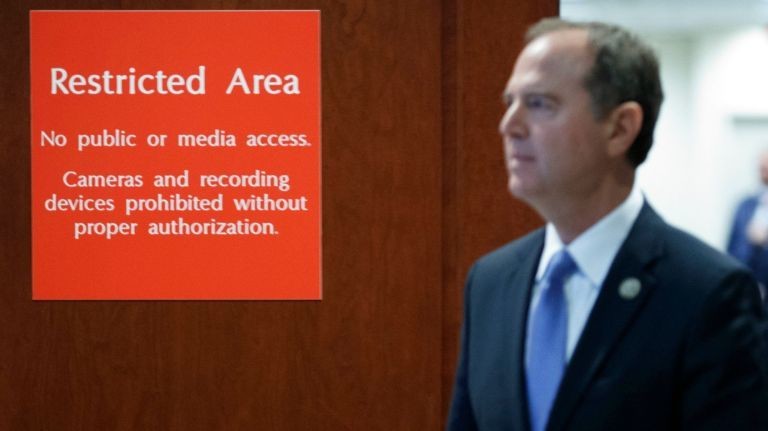 GOP Requests Nadler to Subpoena Hunter Biden, Adam Schiff and Whistleblower
Republican lawmakers from the US House Judiciary Committee asked in a letter on Friday for subpoenas for Hunter Biden - the son of former US Vice President Joe Biden, US Congressman Adam Schiff and the whistleblower behind the ongoing impeachment against Trump.
Among other witnesses who Republicans want to testify are Nelli Ohr, former contractor for the research firm Fusion GPS; Devon Archer, former board member of Burisma, and an intelligence community employee who spoke with Lieutenant Colonel Alexander Vindman about the notorious July phone call.
Ranking House member Doug Collins claimed in the letter to House Judiciary Committee Chairman Jerrold Nadler that Schiff "has permitted to testify publicly" for "those he has previously vetted d approved in a private deposition setting", suggesting that Schiff prohibited Republicans or the US president "to call any additional witnesses".
Collins emphasized that "to provide context and transparency" in the ongoing impeachment, "the American people deserve to hear" the testimony of Schiff, as well as the anonymous whistleblower and Hunter Biden, who is a former board member of the Ukrainian energy company Burisma, a key element in the impeachment.
Earlier this week, US President Donald Trump recommended a quick US House vote on his impeachment to make way for a Senate trial with a witness list including Speaker of the House Nancy Pelosi, Congressman Adam Schiff, former Vice President Joe Biden and his son Hunter.
StreetLoc is one of America's fastest-growing Social Media companies. We do not employ woke kids in California to "police" your thoughts and put you in "jail". StreetLoc is designed for Family, Friends, Events, Groups, Businesses and People.
JOIN TODAY