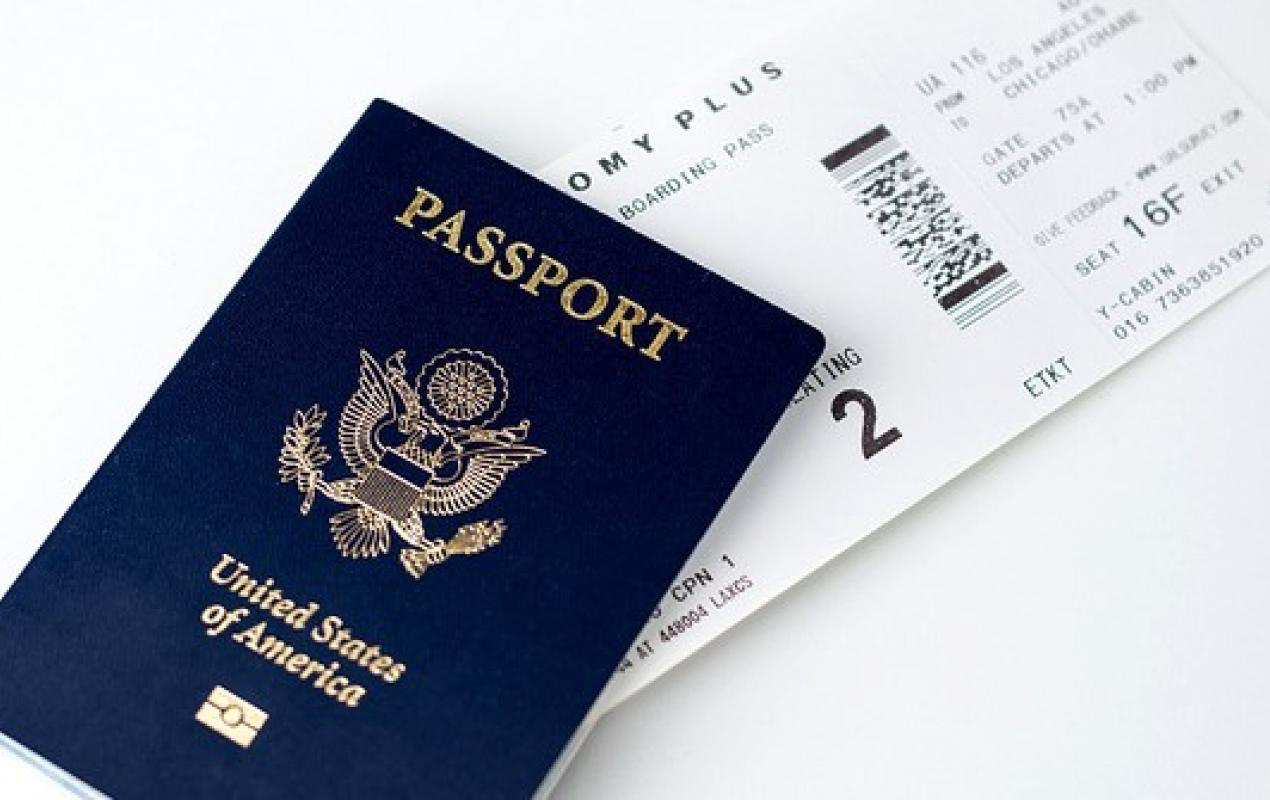 US Gender 'X' on US Passports - US Pride
Americans will be allowed to declare their self-identified gender on their U.S. passports without providing medical documents under a new State Department rule that officials said would be announced on Wednesday, the final day of Pride Month.
Other countries that have taken similar steps — including Canada, Australia, Argentina, Nepal and New Zealand.
According to a source within the administration, nonbinary Americans are expected to be able to obtain the interim X gender markers by the end of the year. The new rule marks the most substantial change to federal documents for transgender people since 2010, when the Obama administration put in place a policy to allow trans Americans to update their passports. 
The State Department's announcement Wednesday makes good on one of President Joe Biden's campaign promises and comes after months of prodding from the ACLU and LGBTQ+ advocacy groups, which argued that inaccurate identification barred people from traveling and completing job applications.
Twenty states and Washington, D.C., already issue IDs with "X" gender markers, and Illinois, Indiana and New York have passed laws to roll out gender neutral IDs in the coming months or years. That has left many trans, nonbinary and intersex Americans with licenses listing their gender as "X" and passports that say "M" or "F." 
Selecting your Gender Marker 
You can now select the gender you would like printed on your U.S. passport, even if the gender you select does not match the gender on your supporting documentation such as a birth certificate, previous passport, or state ID. We no longer require medical certification to change the gender marker on your U.S. passport.
To request a new passport with a different gender than the one you have on your current passport, or if you are applying for your first passport, submit a new application and select your preferred gender marker. Follow the steps on this page to learn which form to submit. You can select "M" or "F" which are the gender markers currently available. We are working to add a gender marker for non-binary, intersex, and gender non-conforming persons as soon as possible.
Plans for a Gender Marker for Non-Binary, Intersex, and Gender Non-Conforming Persons
We are taking further steps toward ensuring the fair treatment of LGBTQI+ U.S. citizens, regardless of their gender or sex. We are beginning the process of updating our procedures for the issuance of U.S. passports and Consular Reports of Birth Abroad (CRBAs) with the goal of offering a gender marker for non-binary, intersex, and gender non-conforming persons. The process of adding a gender marker for non-binary, intersex, and gender non-conforming persons to these documents is complex and will take time for extensive updates to our information technology (IT) systems.
We cannot provide an exact timeline for when we will begin offering a gender marker for non-binary, intersex, and gender non-conforming persons. However, we will provide updates on this webpage. In the meantime, applicants cannot apply for a passport with a non-binary, intersex, or gender non-conforming gender marker.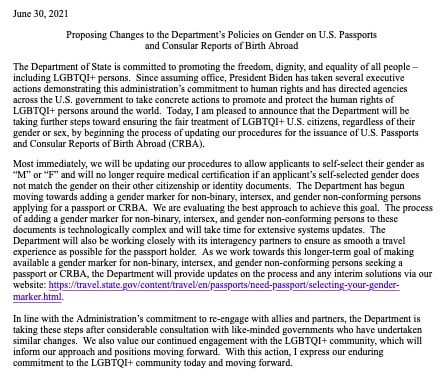 StreetLoc is one of America's fastest-growing Social Media companies. We do not employ woke kids in California to "police" your thoughts and put you in "jail".
StreetLoc is designed for Family, Friends, Events, Groups, Businesses and People.
JOIN TODAY
Log-in or Sign-up to 'Post Comments'.