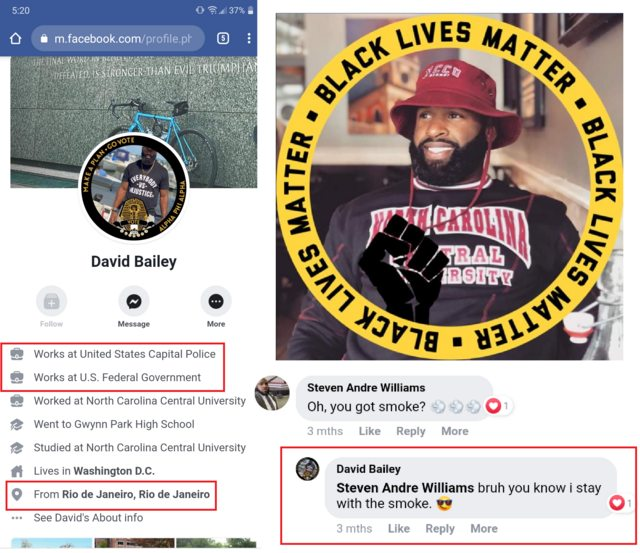 UNCONFIRMED: The Man Who Murdered Ashley Babbitt is a Brazilian BLM extremist
Ashli Babbitt's Killer US Capitol Special Agent David Bailey DELETES ALL OF HIS SOCIAL MEDIA Hours After RedPill Media's Bombshell Report!
David Bailey, had been assigned to protect Steve Scalise the day he got shot while playing baseball.
On June 14, 2017, Special Agents Crystal Griner and David Bailey were assigned to protect House Majority Whip Steve Scalise.


Congressman Scalise was at the Eugene Simpson Stadium Park in Alexandria, Virginia, practicing for the annual Congressional Baseball Game for Charity with approximately 25 members of the Republican congressional baseball team, which included other members of Congress, staff, and family members.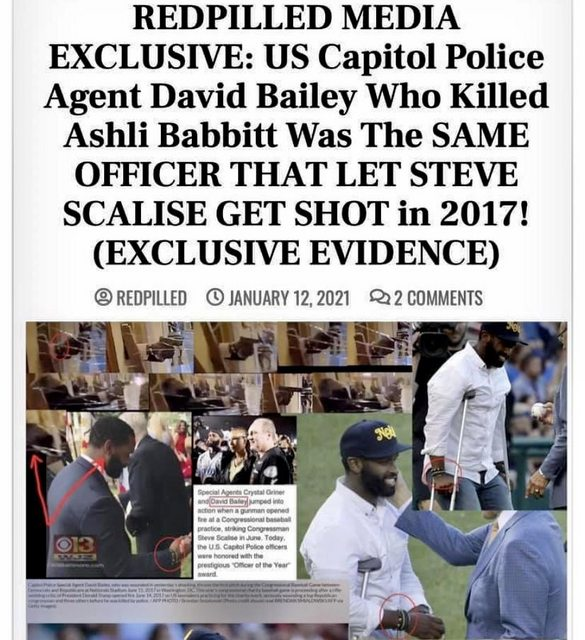 #JakeAngeli #Antifa #CapitolRiots
StreetLoc is one of America's fastest-growing Social Media companies. We do not employ woke kids in California to "police" your thoughts and put you in "jail".
StreetLoc is designed for Family, Friends, Events, Groups, Businesses and People.
JOIN TODAY