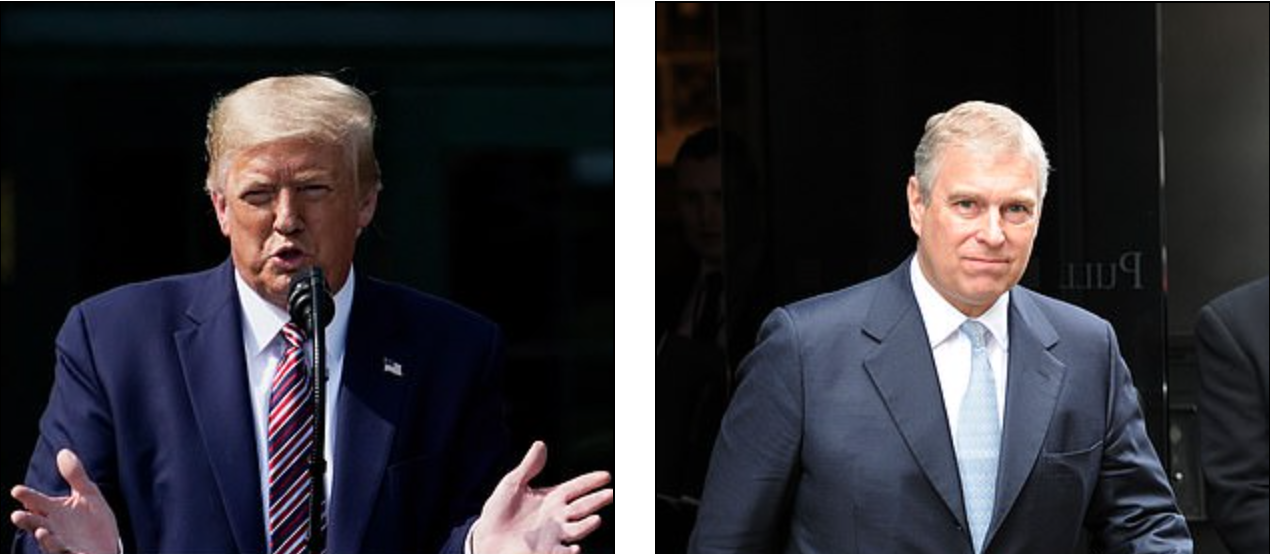 Trump brought up Prince Andrew while discussing Epstein's links to Bill Clinton
Donald Trump told reporters to quiz Prince Andrew about Jeffrey Epstein's 'pedophile island' as long ago as 2015, newly resurfaced footage reveals. 
Trump described the island as a 'cesspool' and said reporters should 'just ask Prince Andrew, he'll tell you about it' while linking the Epstein scandal to his adversary Bill Clinton. 
Andrew acknowledges that he visited Epstein on the Caribbean island and is under growing pressure to give evidence to US authorities, but says he never witnessed or suspected any of Epstein's crimes.
StreetLoc is one of America's fastest-growing Social Media companies. We do not employ woke kids in California to "police" your thoughts and put you in "jail".
StreetLoc is designed for Family, Friends, Events, Groups, Businesses and People.
JOIN TODAY