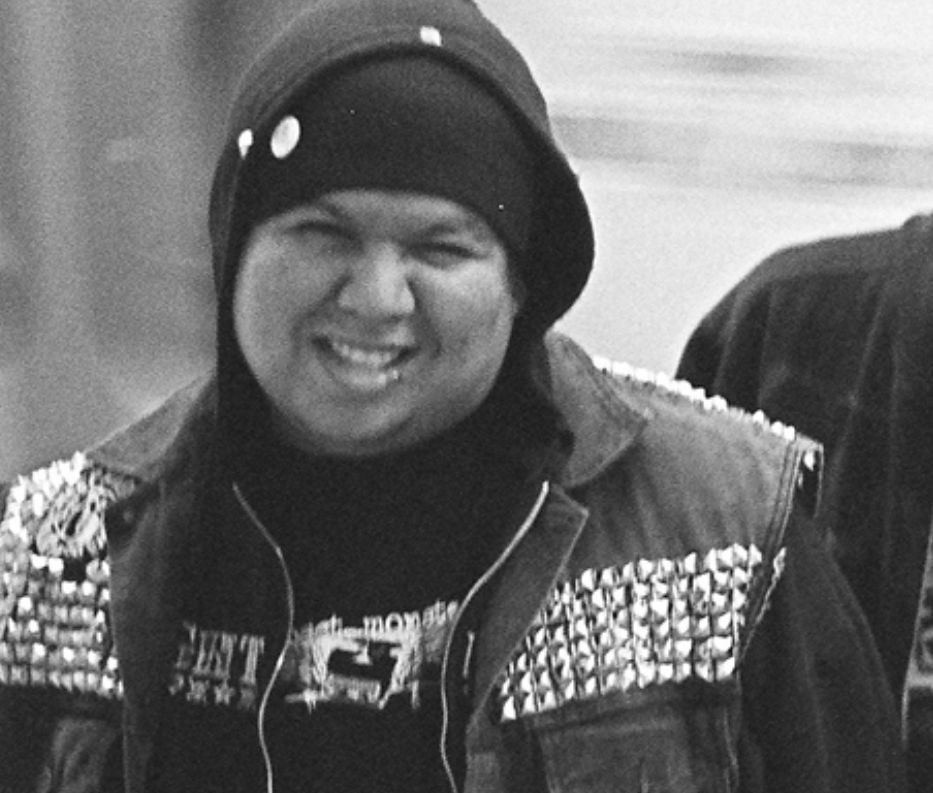 The person who committed the Canadian trucker convoy hit-and-run is named David Alexander Zegarac.
A 42-year-old man from Headingley, Man., is facing 11 charges in connection with a hit-and-run that injured four people outside the Manitoba Legislature.
On Sunday, police said David Alexander Zegarac is facing multiple charges including:
four counts of assault with a weapon;
two counts of dangerous operation of a conveyance causing bodily harm;
two counts of failure to stop after an accident knowing that reckless cause of bodily harm;
two counts of failing to stop at the scene of an accident; and
one count of dangerous operation of a conveyance.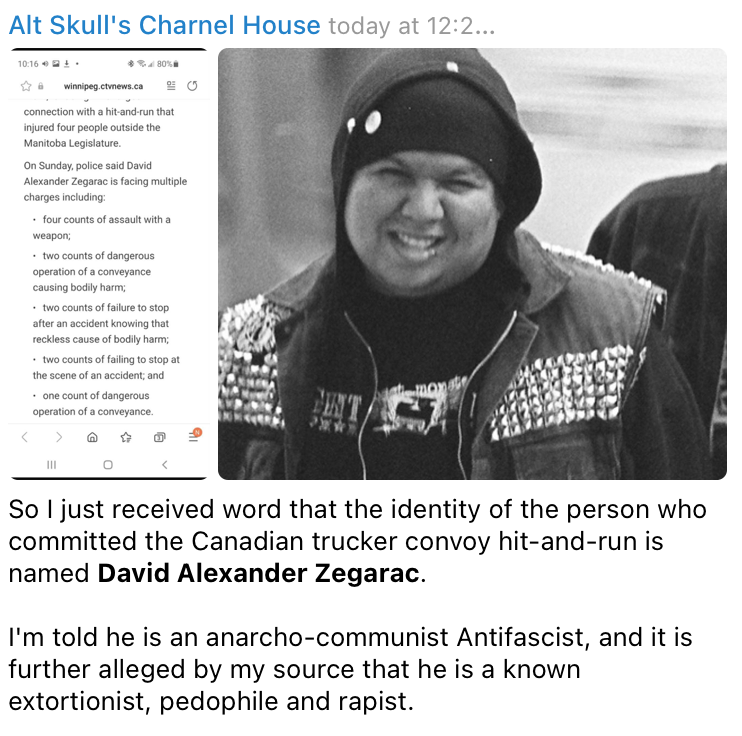 StreetLoc is one of America's fastest-growing Social Media companies. We do not employ woke kids in California to "police" your thoughts and put you in "jail".
StreetLoc is designed for Family, Friends, Events, Groups, Businesses and People.
JOIN TODAY
Andy Ngo

Breaking: The suspect who allegedly rammed #FreedomConvoy protesters & tried escaping in Winnipeg has been identified as an #Antifa member. I investigated David Zegarac. He's a leader in the antifa punk scene & was accused of grooming & raping a young girl.
Log-in or Sign-up to 'Post Comments'.