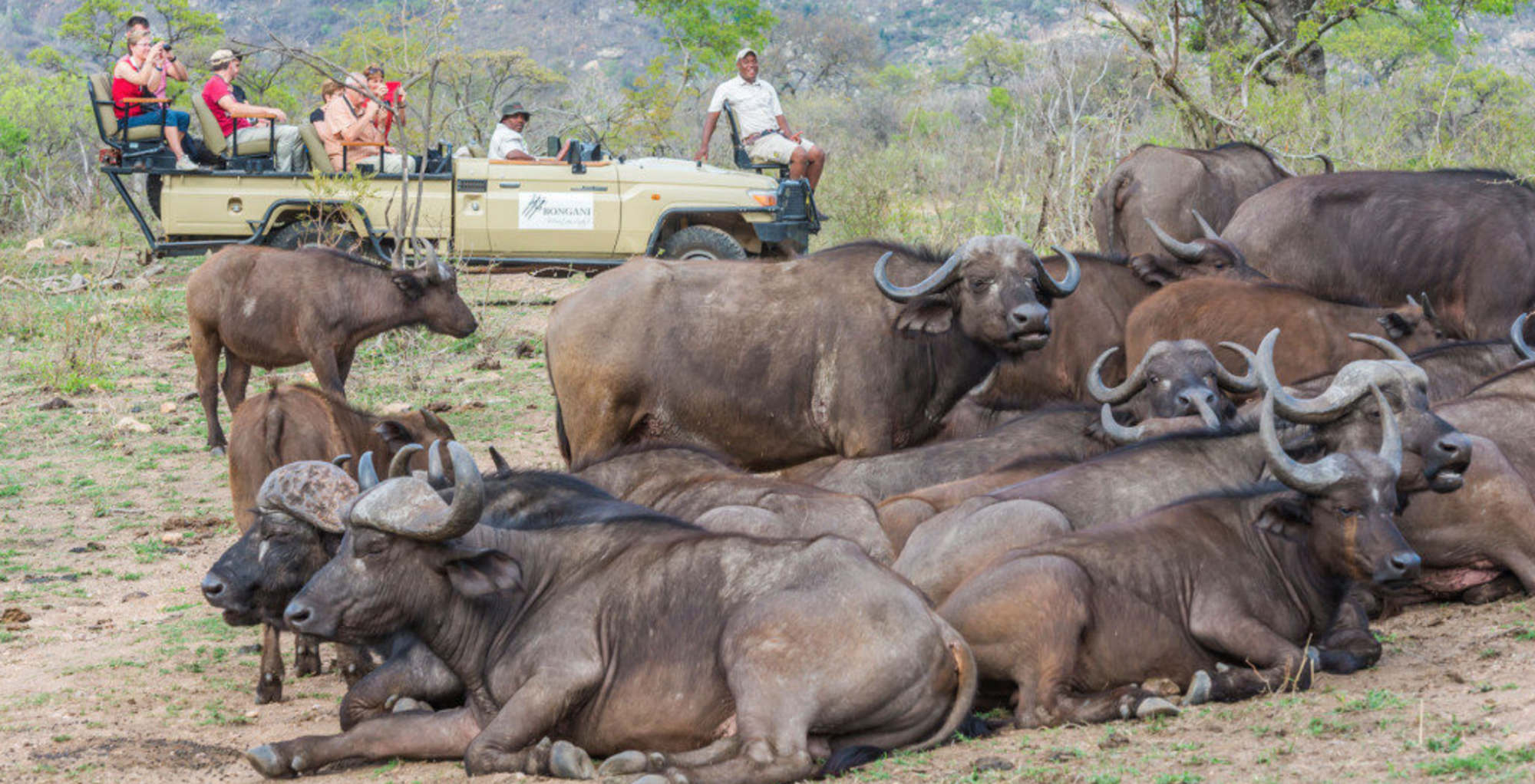 South African Bongani Lodge Pleads For Help To Save Their Animals
Urgent Help Required: Please help safe the Bongani Rhinos and animals. This is a matter very close to our hearts as our family is one of the Lodge shareholders. Please Share this post! 
On Friday the 29th Jan 2021, a mob of villagers from the Luphisi establishment attacked the Bongani Mountain Lodge's northern gate in Mthethomusha game reserve in Mpumalanga. The reserve borders on the Kruger National park and shares a fence line for approximately 12km.
Saturday morning the park/lodge manager received a call from the security guards at the security gate. They had to withdraw as they ran out of ammunition after a night of active fighting with the villagers. The police were called in on Friday night to the gate post, but they just observed everything from a distance without trying to resolve or put a stop to the attack from the villagers.
No support from MTPA was forthcoming (Mpumalanga tourism and parks agency)
On Saturday morning the mob of villagers took hold of the gates.  Sunday afternoon the parks/lodge manager was informed that a mob of villagers approximately 50 strong was heading to the lodge. At around 4 pm Sunday the lodge was set on fire by an intoxicated mob of villagers and burned to the ground.
Here is a link to look at the lodge before it was burned to the ground.
The police did not act once they just stood by and watched it all unfold. Since Monday the lodge has been looted continuously not only by the villagers but by the local police! 
Today they have started to slaughter the animals on the reserve; there are 4 Rhinos, the Big 5 and many antelope! 
We need people to spread the word wide and fast, and hopefully, the right people will read and help, as no government bodies have currently stepped in to stop this. Urgent Help is required!
80 Full-time villagers are out of jobs, and all the other businesses that supply the lodge with supplies and services will be significantly impacted!
Please see the attached photos of what is left! I will attach a link to a radio interview covering more specific details of this unfolding and escalating event.
Please share this post and ask everyone you know to share it! Please!
Bongani Mountain Lodge attacked and burnt to the ground 
StreetLoc is one of America's fastest-growing Social Media companies. We do not employ woke kids in California to "police" your thoughts and put you in "jail".
StreetLoc is designed for Family, Friends, Events, Groups, Businesses and People.
JOIN TODAY