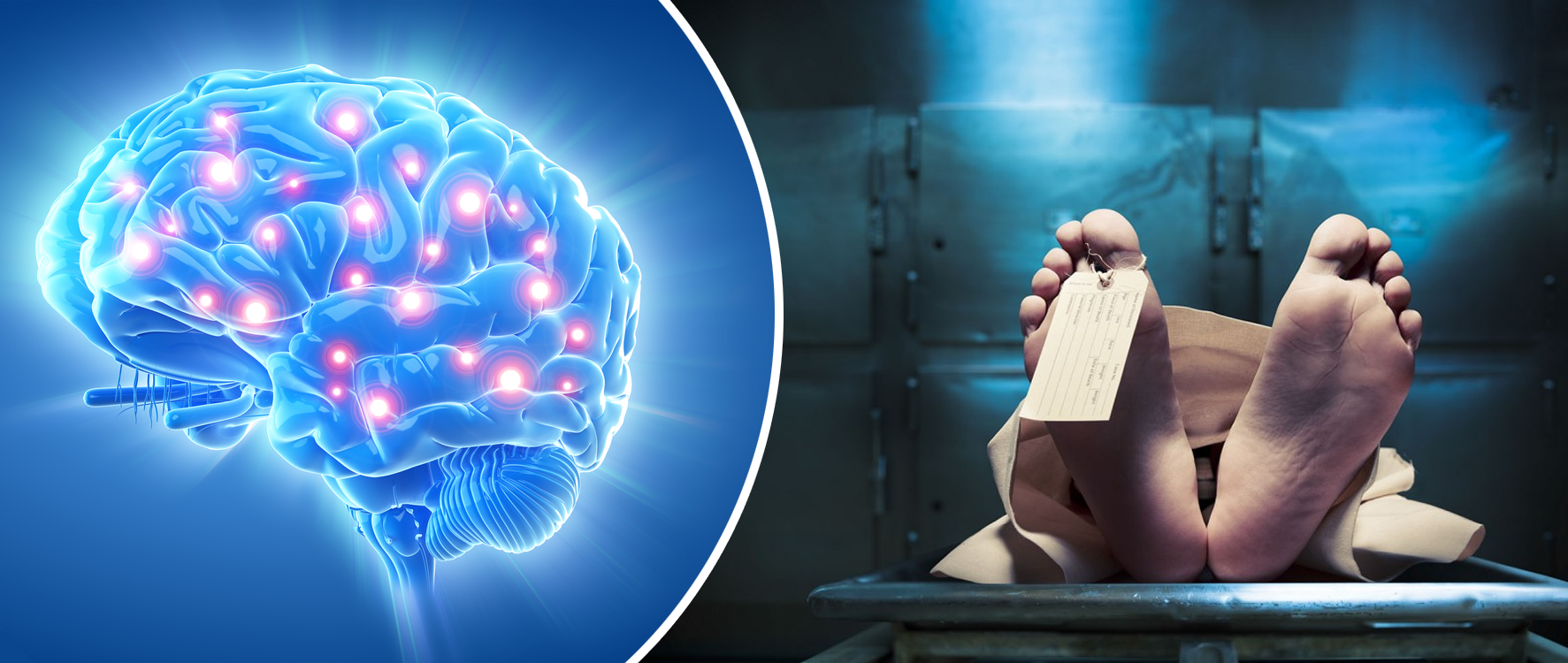 Some Genes in the Brain Come to Life After Death
In a newly published study in the journal Scientific Reports, the UIC researchers analyzed gene expression in fresh brain tissue -- which was collected during routine brain surgery -- at multiple times after removal to simulate the post-mortem interval and death. They found that gene expression in some cells actually increased after death.

These 'zombie genes' -- those that increased expression after the post-mortem interval -- were specific to one type of cell: inflammatory cells called glial cells. The researchers observed that glial cells grow and sprout long arm-like appendages for many hours after death.

"That glial cells enlarge after death isn't too surprising given that they are inflammatory and their job is to clean things up after brain injuries like oxygen deprivation or stroke," said Dr. Jeffrey Loeb, the John S. Garvin Professor and head of neurology and rehabilitation at the UIC College of Medicine and corresponding author on the paper.

What's significant, Loeb said, is the implications of this discovery -- most research studies that use postmortem human brain tissues to find treatments and potential cures for disorders such as autism, schizophrenia and Alzheimer's disease, do not account for the post-mortem gene expression or cell activity.

"Most studies assume that everything in the brain stops when the heart stops beating, but this is not so," Loeb said. "Our findings will be needed to interpret research on human brain tissues. We just haven't quantified these changes until now."

Loeb and his team noticed that the global pattern of gene expression in fresh human brain tissue didn't match any of the published reports of postmortem brain gene expression from people without neurological disorders or from people with a wide variety of neurological disorders, ranging from autism to Alzheimer's.
StreetLoc is one of America's fastest-growing Social Media companies. We do not employ woke kids in California to "police" your thoughts and put you in "jail".
StreetLoc is designed for Family, Friends, Events, Groups, Businesses and People.
JOIN TODAY
I have spent over 10 years now researching the human body, primarily focused on the metabolic processes that drive health (and inversely, how failure of these processes lead to disease... and more importantly, how we can turn things around so we can live our healthy best). What stands out consistently is how remarkable and amazing the human body is. It never ceases to amaze me.
Log-in or Sign-up to 'Post Comments'.