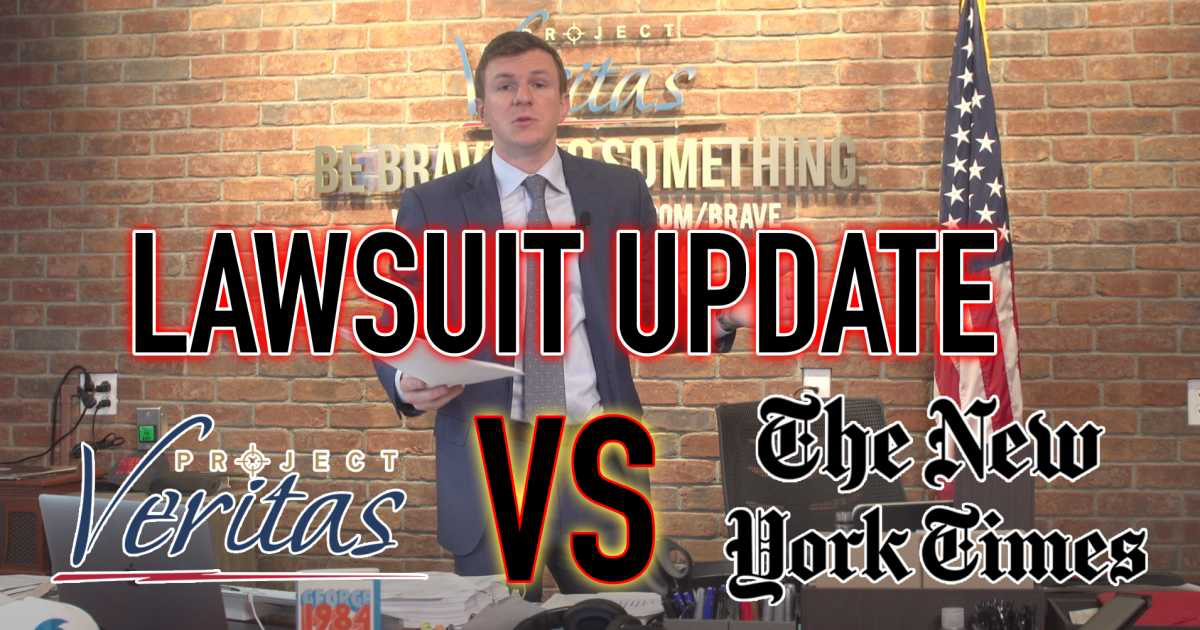 Project Veritas Wins Defamation Action Against New York Times In Historic Victory
Project Veritas won a major victory against the New York Times this week in a defamation case with potentially wide reach.  In a 16-page decision, New York Supreme Court Justice Charles Wood ruled against the newspaper's motion to dismiss and found that Project Veritas had shown sufficient evidence that the New York Times might have been motivated by "actual malice" and acted with "reckless disregard" in several articles written by Maggie Astor and Tiffany Hsu. 
Astor and Hsu were accused of libeling Project Veritas by stating their opinions as fact in the articles on video clips that purportedly showed illegal voting practices by campaign workers for Congresswoman Ilhan Omar (D-Minn.).  One article by Astor on Sept. 29 was titled "Project Veritas Video Was a 'Coordinated Disinformation Campaign,' Researchers Say," and reported how academic researchers found the video to be part of a "concerted disinformation campaign." The article describes the project's work as "deceptive." Hsu followed up a month later with a story titled "Conservative News Sites Fuel Voter Fraud Misinformation" that again quoted academic experts in describing the work as "deceptive" and part of a "propaganda feedback loop." Other articles follow a similar narrative.
The ruling is not a finding of actual malice but it will allow the Project to plunge into discovery, including depositions, and possible a trial.
James O'Keefe via Twitter: "This win in Project Veritas v NYT Our attorneys confirmed this is the only case they are aware of where NYT lost on Motion to Dismiss without appeal since 1965, AND the FIRST CASE EVER where NYT lost under NY's new Anti-SLAPP laws enacted last year. "
Actually, it is a win as this is the only case where NYT lost on Motion to Dismiss without appeal since 1965 and the first case ever where NYT lost under NY's new Anti-SLAPP laws. 
The New York Supreme Court clears hurdle for Project Veritas defamation lawsuit against NYT to move forward. The court denied NYT's request for the case to be dismissed, & their application for anti-SLAPP relief was also denied.
You can read the full 16 page ruling here:
StreetLoc is one of America's fastest-growing Social Media companies. We do not employ woke kids in California to "police" your thoughts and put you in "jail".
StreetLoc is designed for Family, Friends, Events, Groups, Businesses and People.
JOIN TODAY