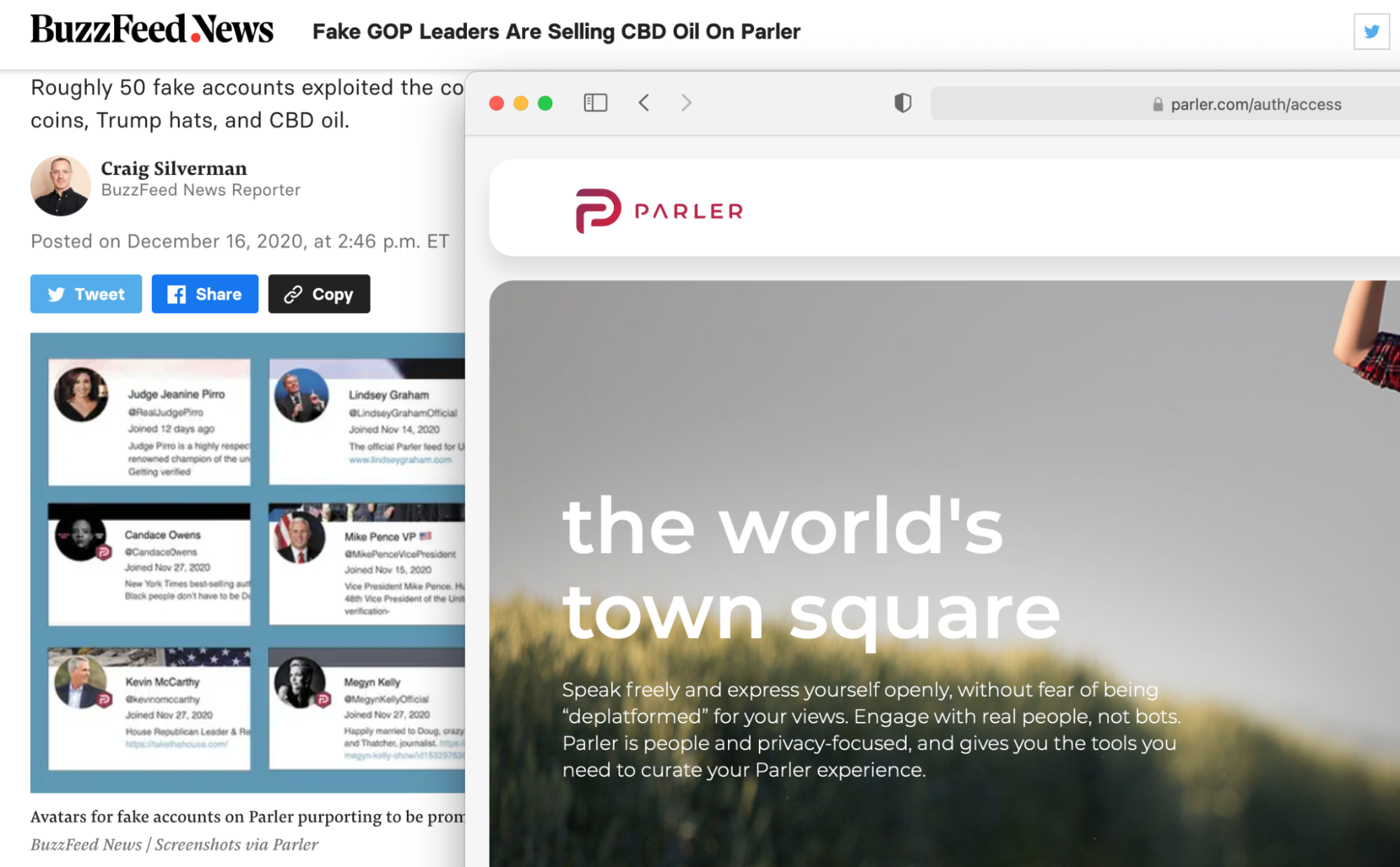 Parler Hacked by Famous Fake Accounts, Selling Oil, Coins and Hats.
A surge of new users on Parler made the free speech social network a target for scams and fake accounts. 
BuzzFeed reported on Wednesday that it had discovered around 50 accounts on the social network site Parler posing as fake GOP leaders and claiming to sell CBD oil endorsed by first lady Melania Trump.
While other individuals are speaking out about Parler Verifying Fake Accounts in their names. 
Ron, CodeMonkeyZ wrote on Twitter to Dan Bongino on Dec 10: "dbongino Since parler requires both front/back scans of drivers license or a passport scan to get verified, how was I impersonated as a "verified user"? Ive never had a parler account. Ive never sent ID to parler. Why am I verified on parler? Parler is compromised."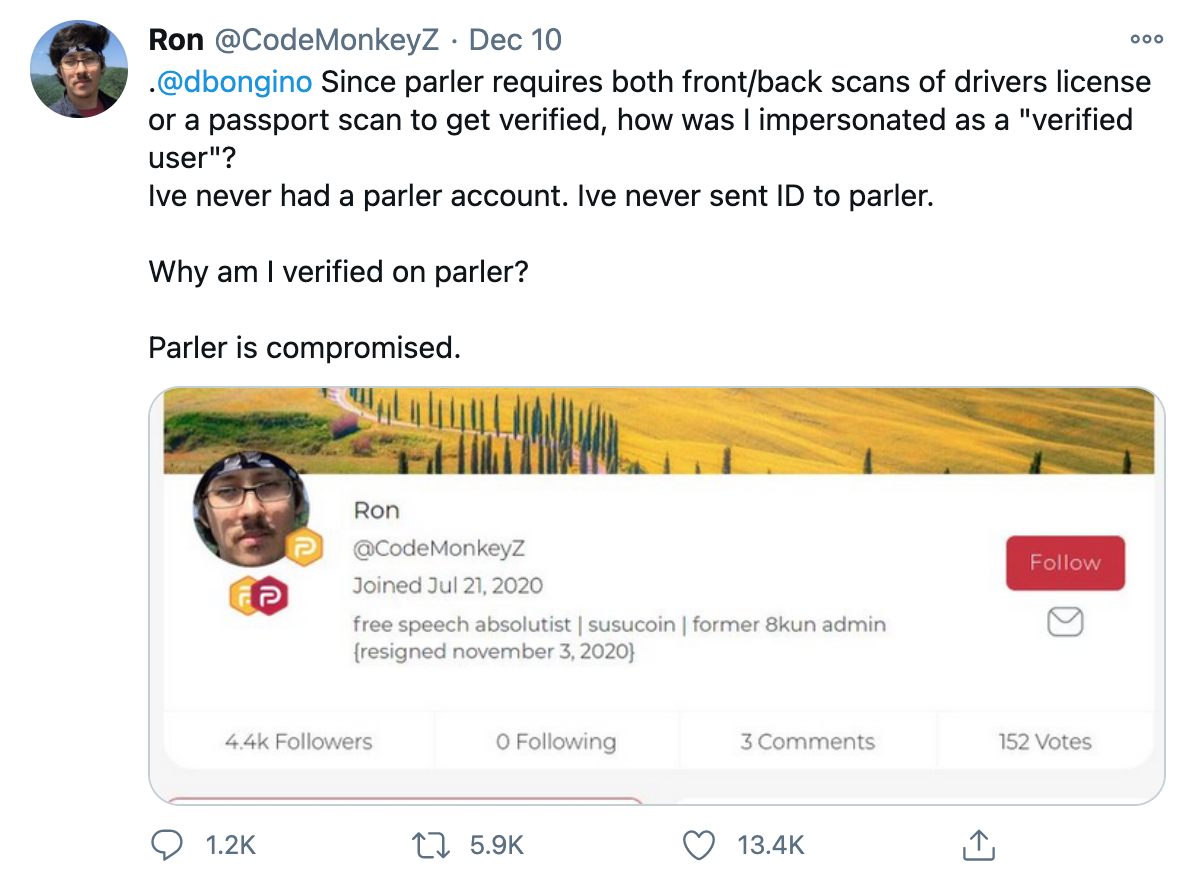 I personally know a few people it has happened to. And yesterday Real James Woods confirmed it happened to him. This isnt just my personal problem. This is a wide-spread issue with the Parler verification system that needs to be addressed and not just brushed away and deflected.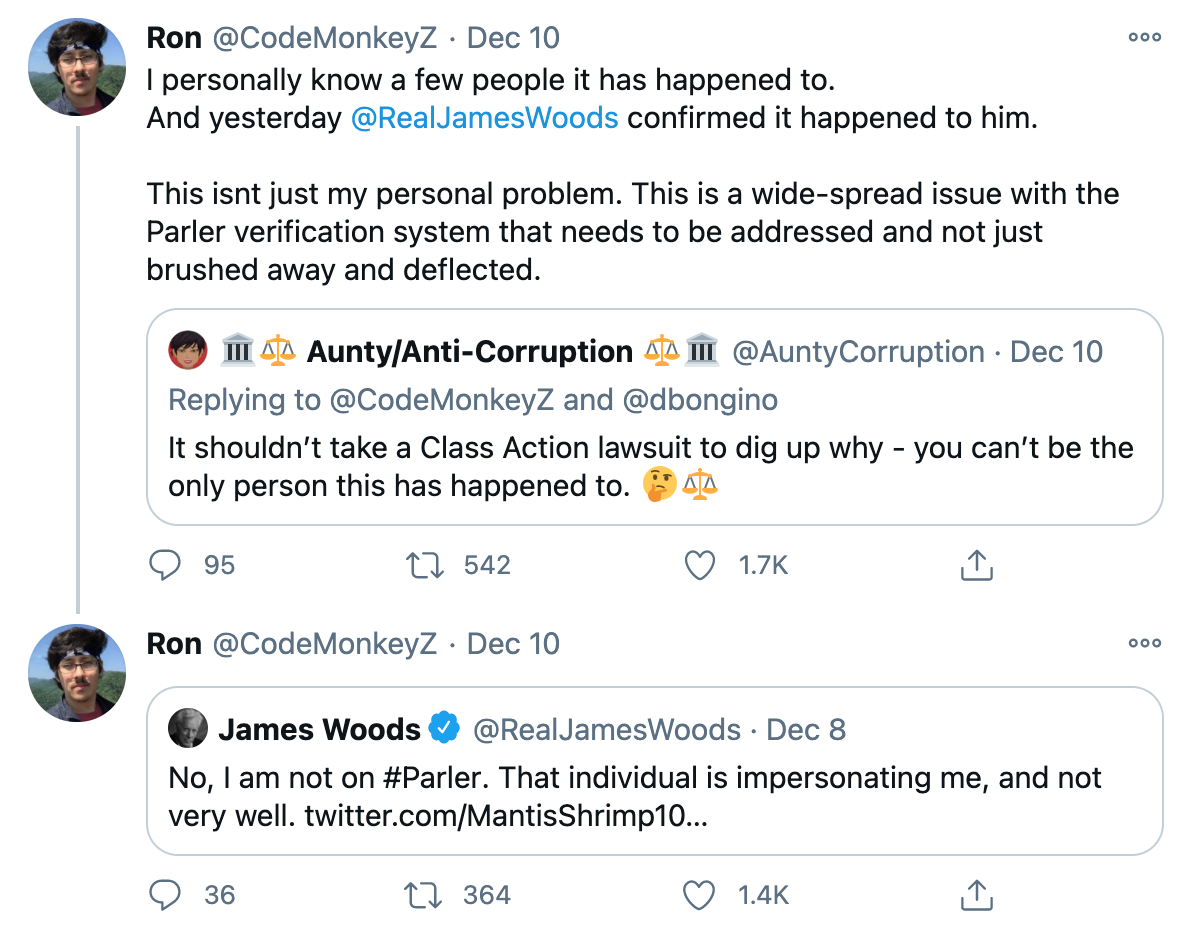 Facts: Parler has a vulnerability. Dan Bongino attacks me personally for asking him to fix said vulnerability. I have reached out to Parler and Bongino - no response. Parler is compromised -> the cant be trusted. Money blinds.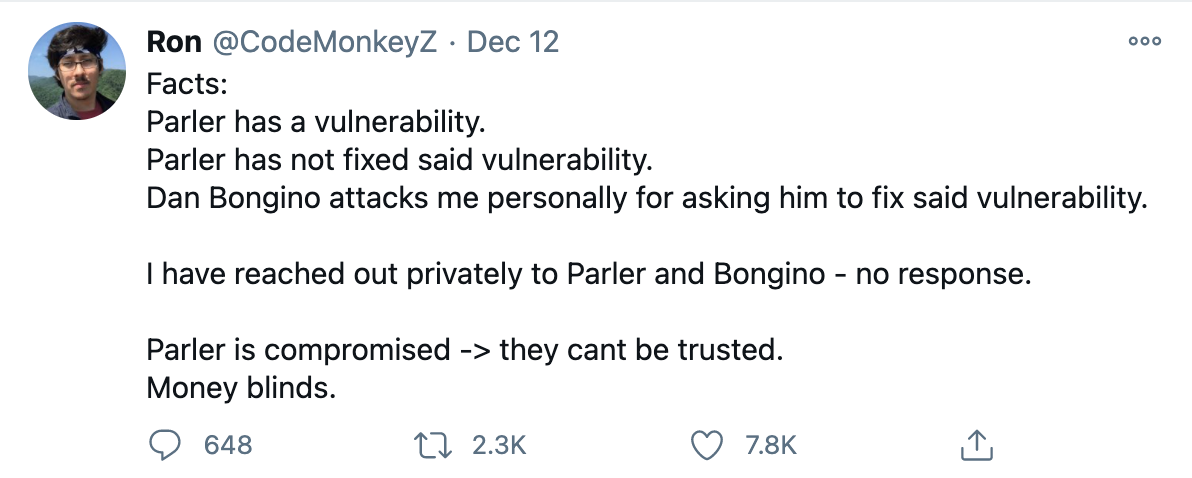 "Parler Chief Executive Officer John Matze, who describes himself as libertarian, has said he founded the company in 2018 as a bipartisan platform but has doubled down on marketing to conservatives as they took to the site."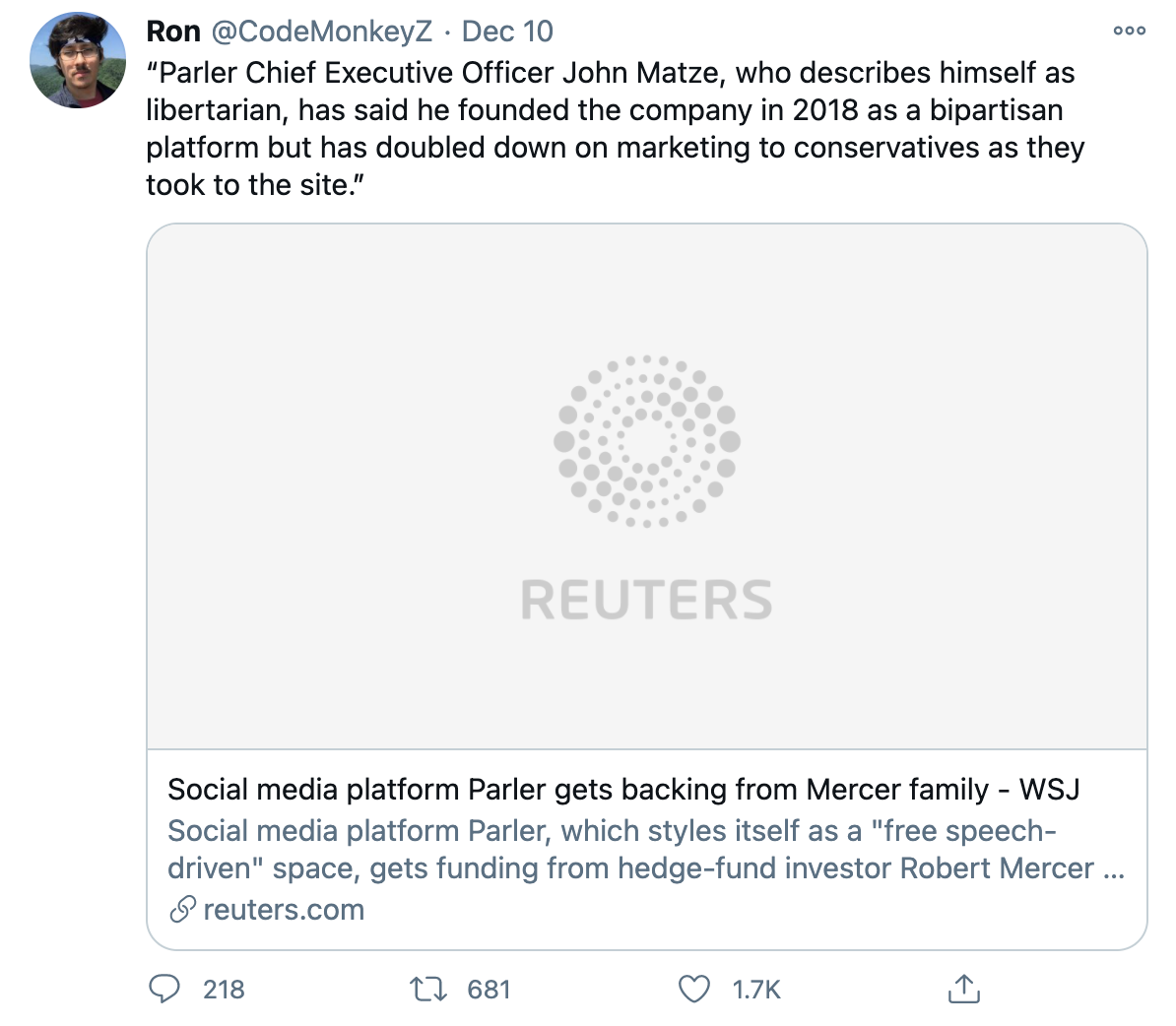 Pence's office confirmed to BuzzFeed News that the account was fake. After the news outlet contacted Parler, the website banned the fake account. About 50 other accounts posing as high-ranking GOP officials like chief of staff Mark Meadows, Sen. Lindsey Graham (R-S.C.) and Donald Trump Jr. were also discovered selling products to Trump supporters on Parler.
Verified accounts on Parler are stamped with a "P" Badge. BuzzFeeds image of fake accounts, includes: Sidney Powell; Donald Trump Jr.; Candace Owens; Rush Limbaugh; Secretary Mike Pompeo; Kevin McCarthy; MEgyn Kelly' Kayleigh McEnary and Rep. Dan Crenshaw all displaying verified badges. 
Read the BuzzFeed reporting here.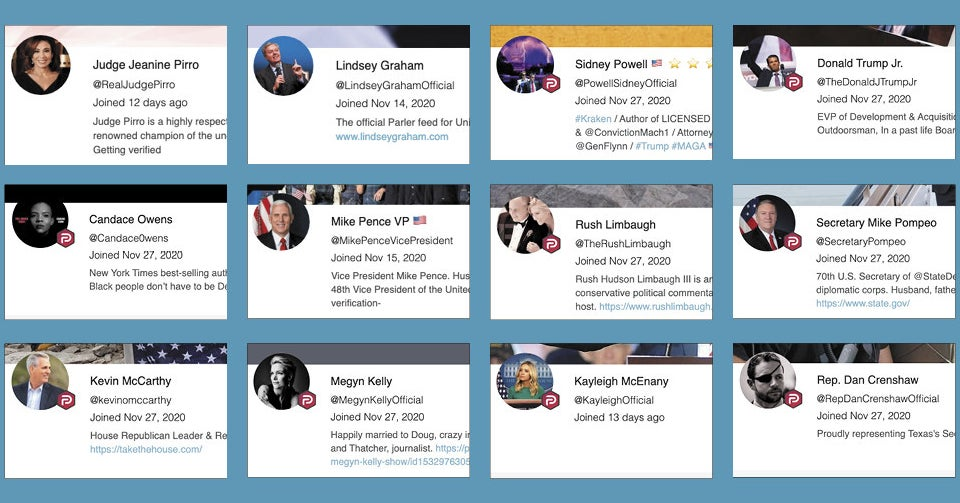 Libertarian, John Matze, and Parler's CEO, said, "I believe most of those fraudulent accounts were a sad attempt to circumvent our advertising network." People had taken to Twitter prior to BuzzFeed's article to announce their dissatisfaction with Parler, Dab Bongino and their Terms of Service.

StreetLoc is one of America's fastest-growing Social Media companies. We do not employ woke kids in California to "police" your thoughts and put you in "jail".
StreetLoc is designed for Family, Friends, Events, Groups, Businesses and People.
JOIN TODAY