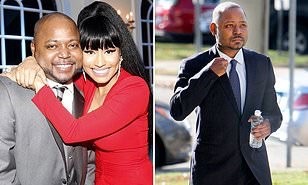 Nicki Minaj 's brother Jelani Maraj was sentenced to 25 years-to-life
Nicki Minaj's brother has been sentenced to 25 years-to-life in a New York prison after he repeatedly raped his 11-year-old stepdaughter while her mother was at work.
StreetLoc is one of America's fastest-growing Social Media companies. We do not employ woke kids in California to "police" your thoughts and put you in "jail".
StreetLoc is designed for Family, Friends, Events, Groups, Businesses and People.
JOIN TODAY