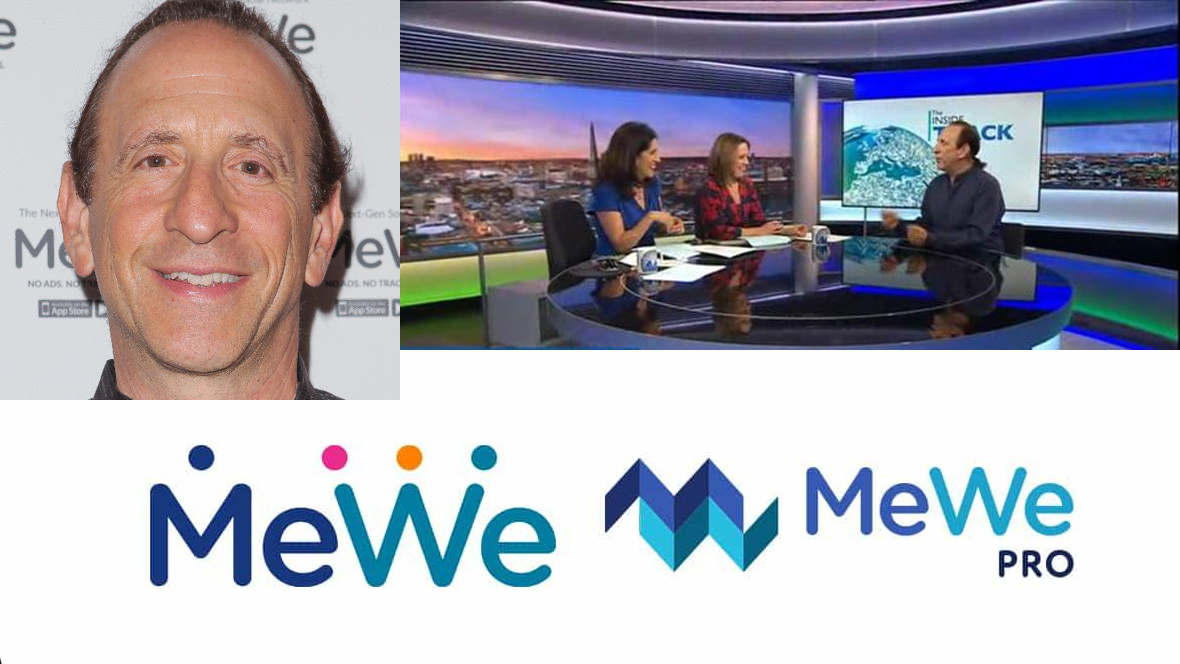 MeWe a Freemium Facebook, that will cost you $4.99 a month on Subscription
MeWe is an alternative social networking site. It bills itself as the "next-gen social network" and centers its sales pitch to new users around data privacy and providing an ad-free experience.
MeWe says there' are no ads, no spyware, and no political agenda. That all sounds great but MeWe is a freemium product meaning it is subscription based, it starts out free and then just as you start enjoying it the fees kick in. CEO and founder, Mark Weinstein, from Culver City, California, says MeWe's newsfeed, custom camera, ephemeral content, 8 gigs of storage, life voice and video and custom stickers are all free. Businesses, pay a $1.99 per-month to list a Page and MeWe's premium tier will cost $4.99 per-month and the company's professional service has a two-tiered approach with a $3.99 and $7.99 price point.
We are not sure what that all means for the end user or when and how the pricing kicks in. If you know please share in the comments below.
MeWe is owned by a company called Sgrouples, which was actually also the name of the platform early on. It was founded by internet entrepreneur Mark Weinstein. In an interview with Rolling Stone last year, Weinstein called himself "one of the guys who invented social media." While that's giving himself a bit too much credit, Weinstein was in the space early on. In 1998, he created a very early social network type site called SuperGroups, which was shut down by its investors in 2001.
In 2011, Weinstein started a new online business venture which eventually resulted in the creation of MeWe.
RolingStone describes Winestien as "a cheerful, loquacious man and a self-identified libertarian. He's friendly and open, with a hoarse voice that occasionally crackles with emotion, and he's also prone to the occasional fit of bombast: "I'm one of the guys who invented social media"
Mark writes a technology column for Huffington Post, and has been featured on CNN, Fox News, and has been honored as "Privacy By Design Ambassador" by the Canadian Government. 
MeWe wasn't founded as a social network for conservatives. It just became one and welcomed them with open arms. The right-wing surge on the platform was first noticed in 2019 after Facebook started cracking down on vaccine misinformation. Many different types of conspiracy theorists, such as the anti-vaxxers, started joining the site, likely due to the strong anti-Facebook rhetoric pushed by the site.
MeWe Premium Features:
Unlimited voice and video calling
100 GB of cloud storage (in addition to your 8 GB of free storage)
Unlimited custom themes that are priced $1.99 or less
Unlimited custom emoji packs and sticker packs that are priced $1.99 or less
Journals
Premium profile badge
It's a value of over $30 USD per month for 30 days free and then just $4.99 USD per month. Cancel anytime if you're not delighted.
MeWe app store listing says "MeWe is the uplifting next-gen social network with awesome social features and No BS. No Ads, No Targeting, No Newsfeed manipulation."
The company says it has raised over $18 million dollars since its conception.
Roling Stone published an interview with Mark Weinstein, in which he explained where the name MeWe came from.
"My life is composed of 'me' and then my 'we,' which is everybody that's part of my life," he said. But, as MeWe's platform fills with Trump supporters, MeWe's success may rest on one man: President Trump.
Mark Weinstein does not agree with the content published in Rolling Stone and issued this statement on his website: "On May 23, 2019, Rolling Stone published an article about MeWe that contained so many falsehoods and was so overtly biased, it's hard to believe it made it out of the drafts folder. As a longtime reader and fan of Rolling Stone, I was astonished and disappointed that the magazine would release such an unprofessional and misleading piece." 
You can read Mark's full statement here:  Setting the Record Straight, Rolling Stone's Dishonest "Hit Job" Against MeWe
StreetLoc is one of America's fastest-growing Social Media companies. We do not employ woke kids in California to "police" your thoughts and put you in "jail".
StreetLoc is designed for Family, Friends, Events, Groups, Businesses and People.
JOIN TODAY