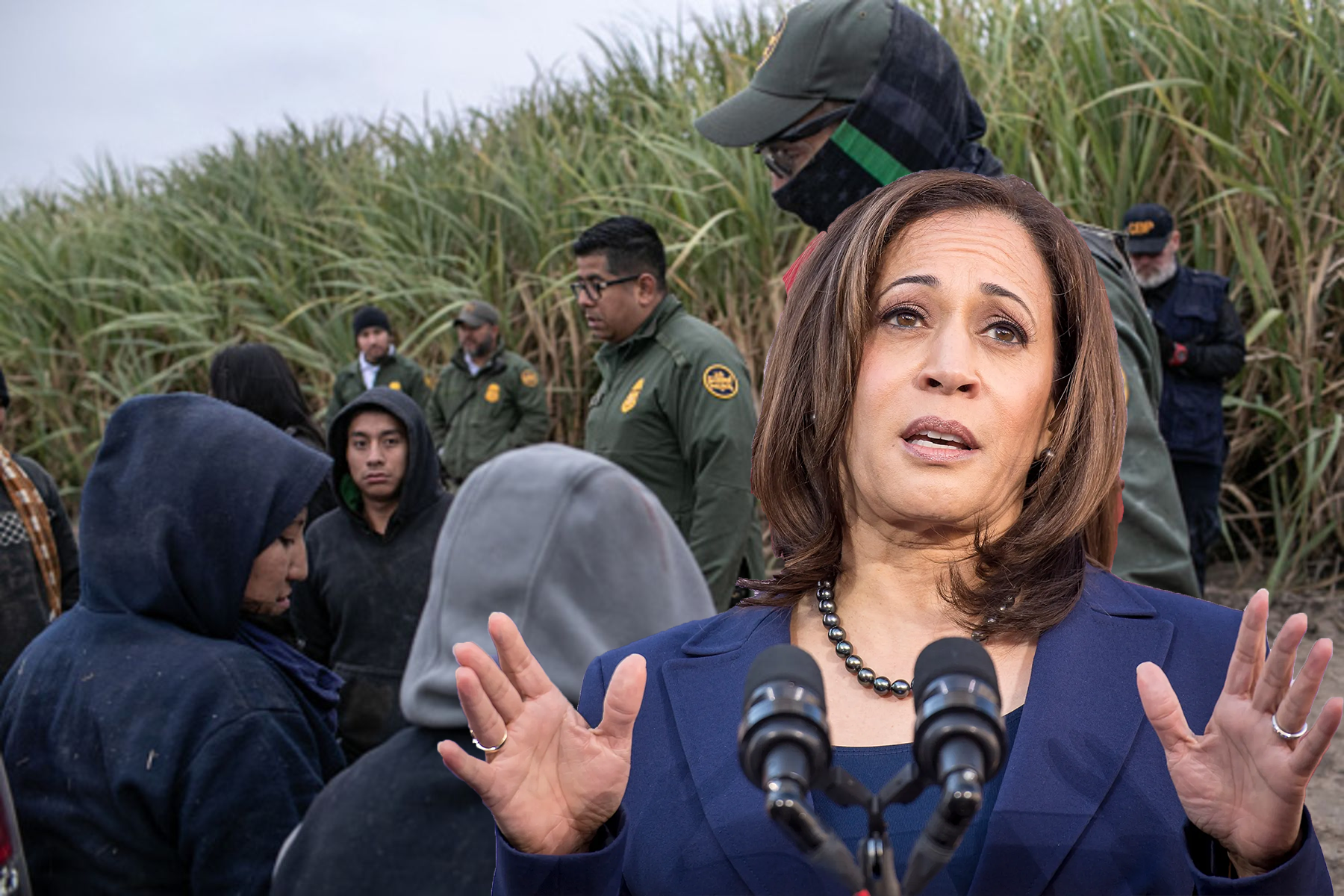 Kamala Harris Avoiding the Southern Border Like the Plague
President Joe Biden announced Wednesday, March 24, that he has appointed Vice President Kamala Harris to lead efforts to stem migration across the U.S.-Mexico border, as the administration faces growing political pressure to address a surge in undocumented migrant children unaccompanied by parents.
Since then the Vice President avoiding the southern border like the plague.
A Harris's senior adviser told reporters that Harris "is not doing the border" and, the White House told reporters not to expect Harris to travel to the Southern border to witness the crisis firsthand.
"I gave you a tough job, and you're smiling, but there's no one better capable of trying to organize this for us," Biden said to Harris.
A bakery, a water plant and her LA home: Everywhere Kamala has flown in the 14 days since she was placed in charge of migration crisis (but not, the border)

The Vice President spent Easter weekend at her Brentwood home in Southern California where she baked a 'beautiful' roast pork with rice and peas, but did not find time in her schedule to visit the nearby border.

In the past two weeks she has also visited Connecticut for a talk with the Boys and Girls Club of New Haven, traveled to Oakland to meet with Gavin Newsom to show support amid his potential recall election, and made a trip to a bakery in Chicago.

Harris has also been busy moving into her new residence at the Naval Observatory just days after she complained about living out of suitcases while it was being renovated.
Meanwhile Human traffickers are getting rich off the Biden Administrations inability to take control of the southern Border.
StreetLoc is one of America's fastest-growing Social Media companies. We do not employ woke kids in California to "police" your thoughts and put you in "jail".
StreetLoc is designed for Family, Friends, Events, Groups, Businesses and People.
JOIN TODAY