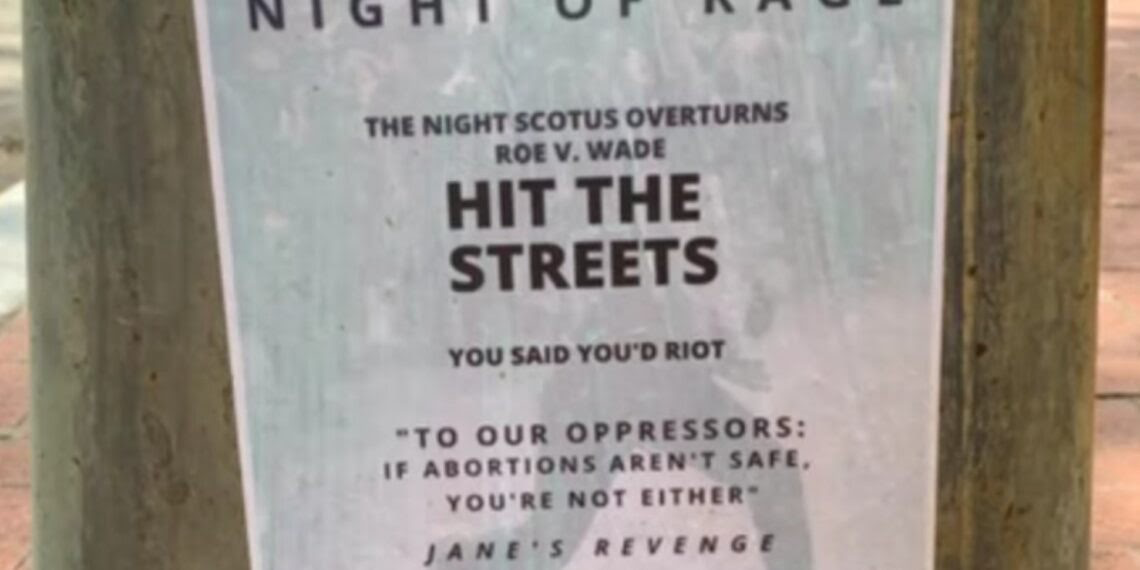 Jane's Revenge Domestic Terrorism "DC CALL TO ACTION NIGHT OF RAGE"
House Republicans are calling for members of the radical abortion group Jane's Revenge to be investigated as domestic terrorists.
Rep. Markwayne Mullin (R-OK), along with 28 other House Republicans, sent a letter calling the Department of Homeland Security and the FBI to "classify those committing crimes through Jane's Revenge as domestic terrorists."
"These violent acts violate U.S. and State law, and the group itself has claimed intent to intimidate civilians and government officials," the letter says. "You must use the full extent of your powers under the law to fully prosecute these criminals and prevent further crime."
‍
StreetLoc is one of America's fastest-growing Social Media companies. We do not employ woke kids in California to "police" your thoughts and put you in "jail".
StreetLoc is designed for Family, Friends, Events, Groups, Businesses and People.
JOIN TODAY