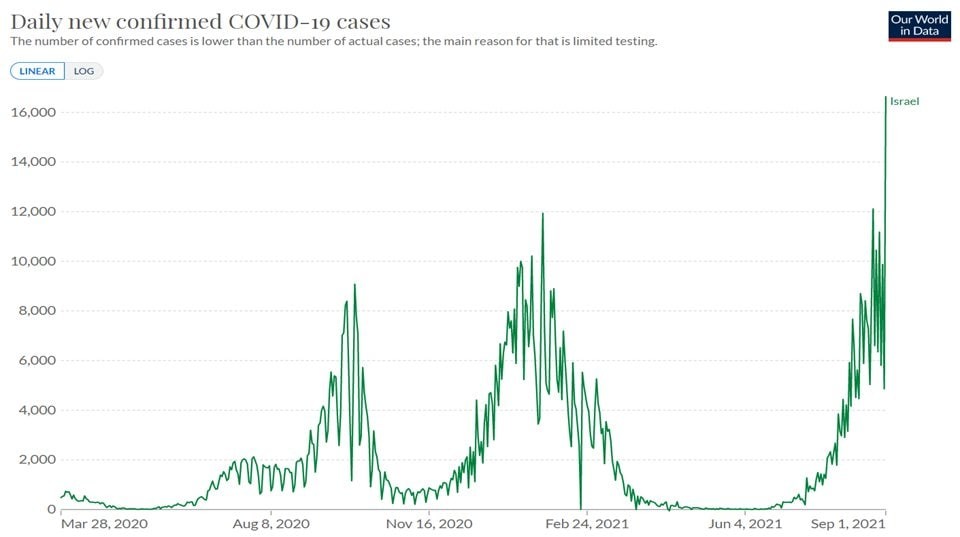 Israel with 26% triple-vaccinated Reported a New RECORD Daily COVID-19 Case Count
Daily COVID tally hits new record, but serious cases continue to drop. Serious patients now at 666 after reaching 753 on Sunday; despite active cases passing 90,000 and with over 11,000 daily infections, COVID czar expresses 'cautious optimism'
According to Health Ministry data published Thursday morning, 11,187 new cases were diagnosed the day before, slightly surpassing the previous record of 11,133 reached on Monday.
StreetLoc is one of America's fastest-growing Social Media companies. We do not employ woke kids in California to "police" your thoughts and put you in "jail".
StreetLoc is designed for Family, Friends, Events, Groups, Businesses and People.
JOIN TODAY
Sydney solicitor Tony Nikolic on Wednesday filed the suit against Health Minister Brad Hazzard and Chief Health Officer Dr Kerry Chant in the NSW Supreme Court, with the matter due to be heard for the first time tomorrow.

"It is our view that vaccine compulsion strips citizens of their basic human rights, including their right to work, their right to bodily integrity and their right to informed consent to medical treatment without coercion."
Log-in or Sign-up to 'Post Comments'.