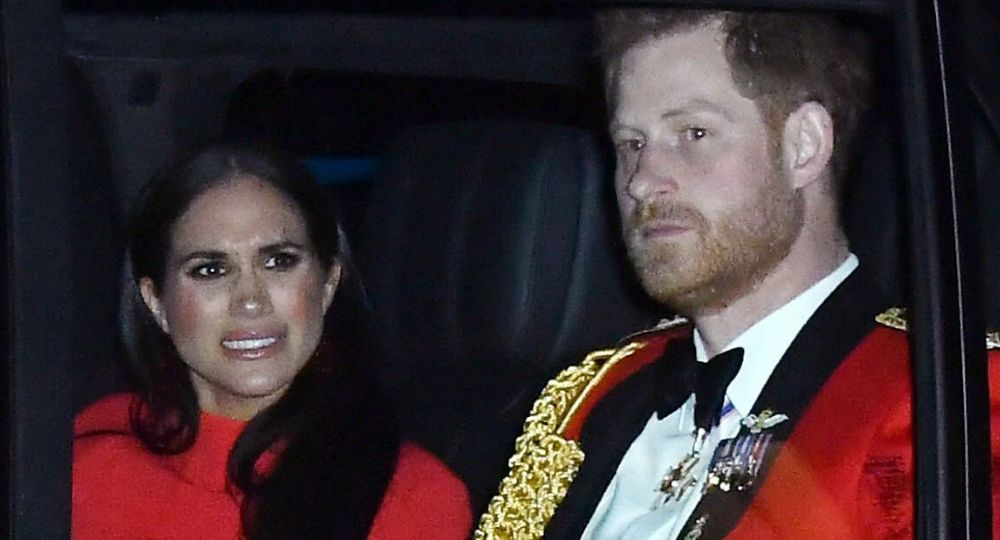 GofundMe Page to Pay off Meghan and Harry's $14.6 million Mortgage Fails - Raises $110
A GoFundMe page set up to pay off the "poor rich kids" mortgage on Meghan Markle and Prince Harry's $14.6 million California estate has gone bust — after raising a measly $110, a report says.
The Sun reports: "Anastasia Hanson, 56, created the crowdfunding campaign 'Harry and Meghan $5 Donation to Buy Home (£3.61)', after the royal moaned to Oprah that he had been financially "cut off" by his family."
The Duke of Sussex, 36, complained he had to dip into late mother Princess Diana's huge inheritance during the first quarter of 2020, as he was shunned following Megxit.
**** Help support Harry and Meghan! **** Every $5 Helps! ( £3.61 )

Hello, I am Anastasia Hanson of Ventura, California and I am raising funds to pay off the mortgage for the Montecito, California home of Harry and Meghan. Were 2 million supporters to donate just $5 each, the Goal is met and the loan can be paid off. After their interview, I was moved with compassion to help get their home paid off. As they are now financially independent, this will help and be a loving gift.

This is a legal legitimate fundraiser. I can be contacted with a message on this site.
The home sold for $14,650,000 U.S. dollars - (British Pounds £10,550,783.50).

The lender is City National Bank and the down payment was over $5 million U.S. dollars - (British Pounds £3,601,425.00). The donations will go directly to the City National Bank account once the goal is met and pay off the home mortgage.

If you feel it in your heart to help and support with a donation, then please do so.
We all can use some form of help in the world, and it begins with love and compassion.

Thank you, Thank you, Thank you!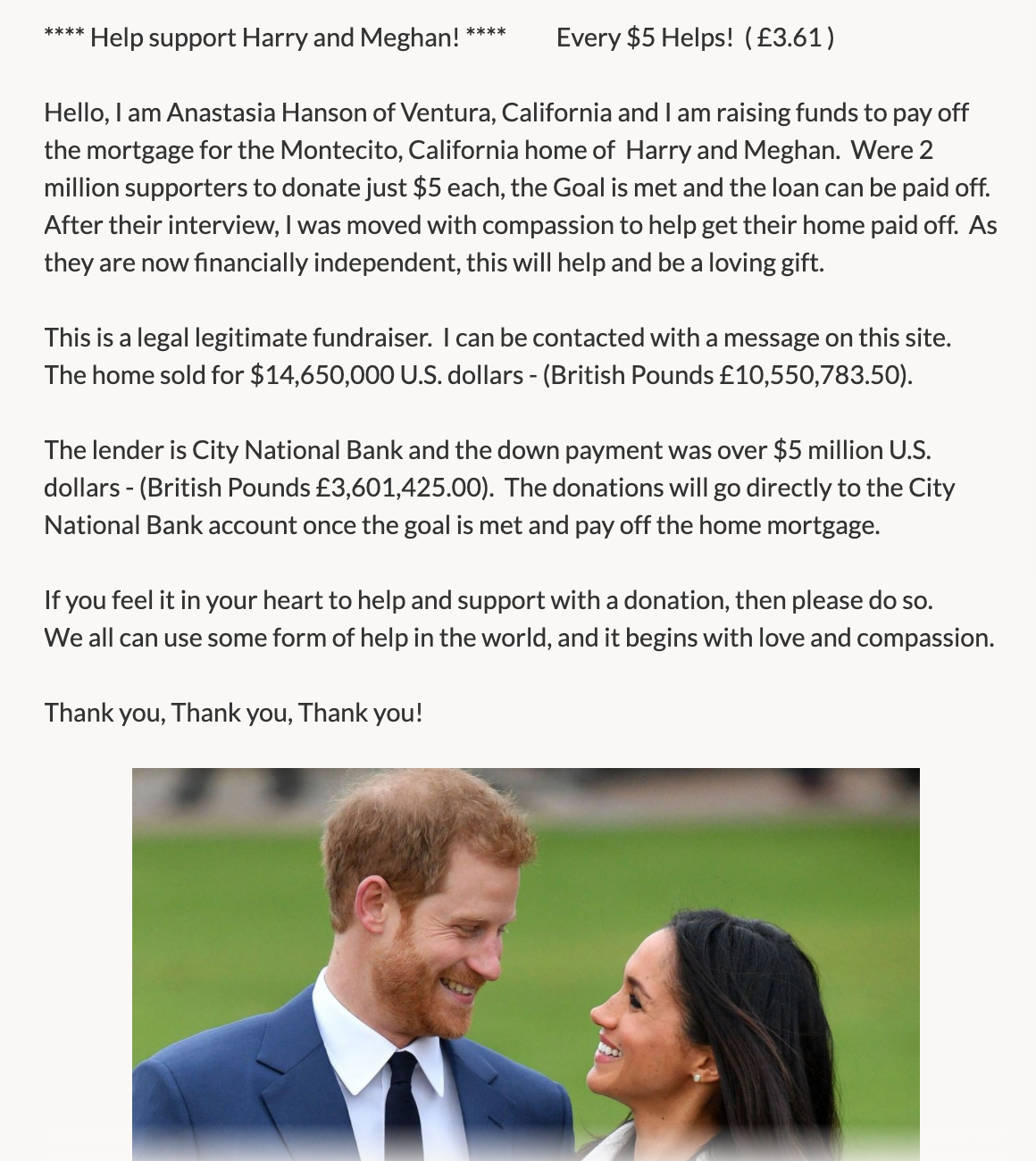 StreetLoc is one of America's fastest-growing Social Media companies. We do not employ woke kids in California to "police" your thoughts and put you in "jail".
StreetLoc is designed for Family, Friends, Events, Groups, Businesses and People.
JOIN TODAY