Gabi DeMartino is accused of selling CHILD PORN on OnlyFans
This is not the first time that the actress, Gabi DeMartino, has found herself in hot water. Last year she was criticized for furthering stereotypes about black women having masculine features after she and her sister released a video in which African-American singer Normani was portrayed by a man.
The YouTube star is being slammed for sharing a nude video of herself as a young child on her OnlyFans account and writing about it suggestively. 
On Tuesday, the 25-year-old shared a 35-second video with her OnlyFans subscribers — which cost $3 to unlock — along with the message, 'won't put my panties on.'
Some fans who paid for the clip were horrified to discover that it was not a recent sexy upload, but a nude clip of her as a little girl of about three years old — which her words appear to have sexualized into child pornography.
An actress who appeared in Ariana Grande's video for the hit "Thank U, Next" has been accused of uploading child porn. Gabi DeMartino recently announced that she would upload a video of herself completely nude on OnlyFans, a subscription site that describes itself as enabling content creators to monetize their influence. The website is popular among sex workers, but is also used by other content creators, like illustrators.
DeMartino was lambasted by social media users and other influencers as well as adult film stars, who accused the woman of spreading child pornography.
"It's women like her that do this that make people turn to those of us in the adult industry who would never do something like this, and we take the blame for it", porn star Alana Evans told the Daily Star, adding that she had not only informed OnlyFans about the video, but also called the FBI.
Famous YouTube blogger Petty Paige described the video as "huge f**king mess" and accused Gabi of normalizing child pornography.
The video was removed from the website, while DeMartino's account has been deactivated.
The young woman released a statement apologizing and saying the video was "a goofy throwback family moment" that she wanted to shares with her subscribers.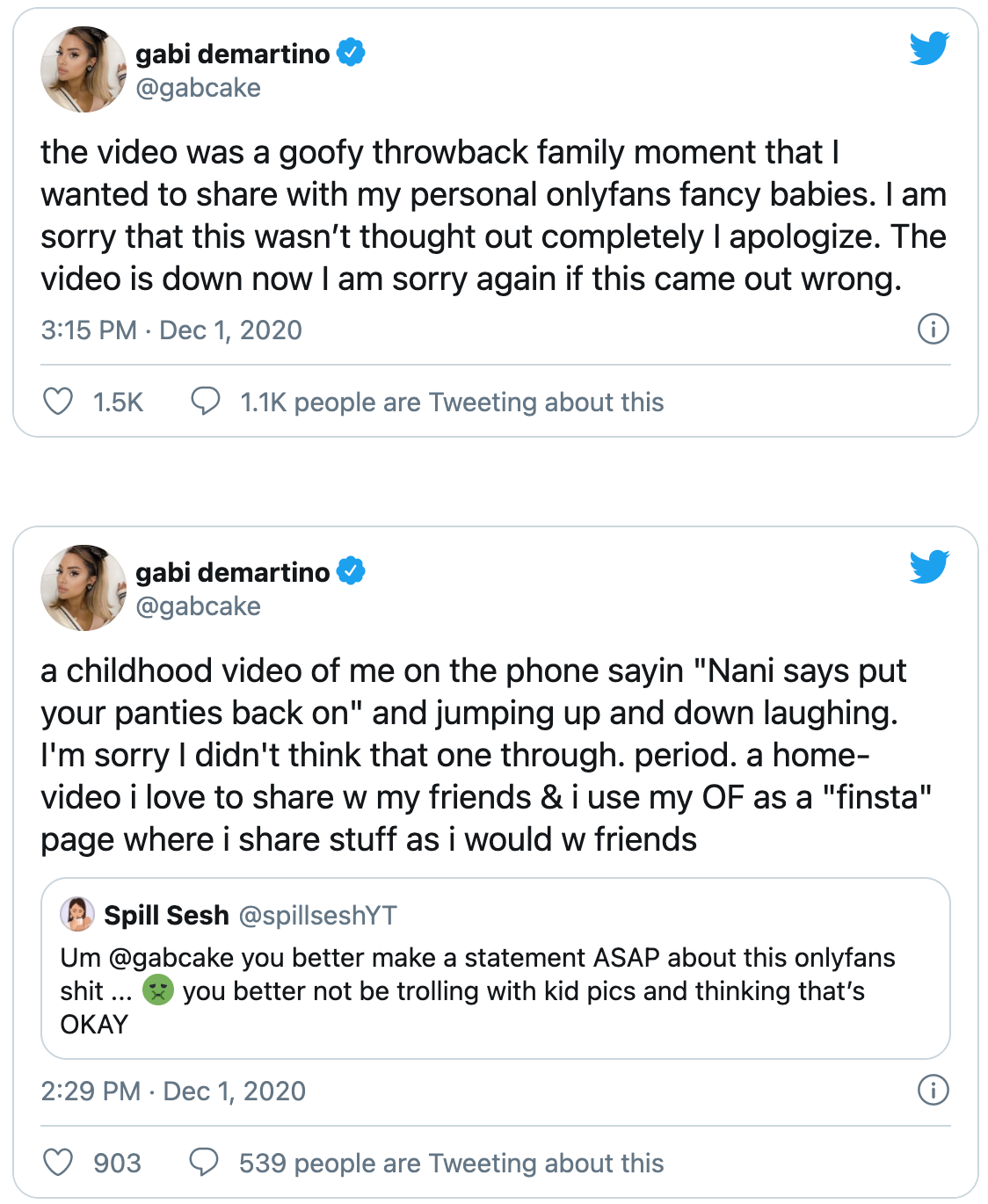 StreetLoc is one of America's fastest-growing Social Media companies. We do not employ woke kids in California to "police" your thoughts and put you in "jail".
StreetLoc is designed for Family, Friends, Events, Groups, Businesses and People.
JOIN TODAY