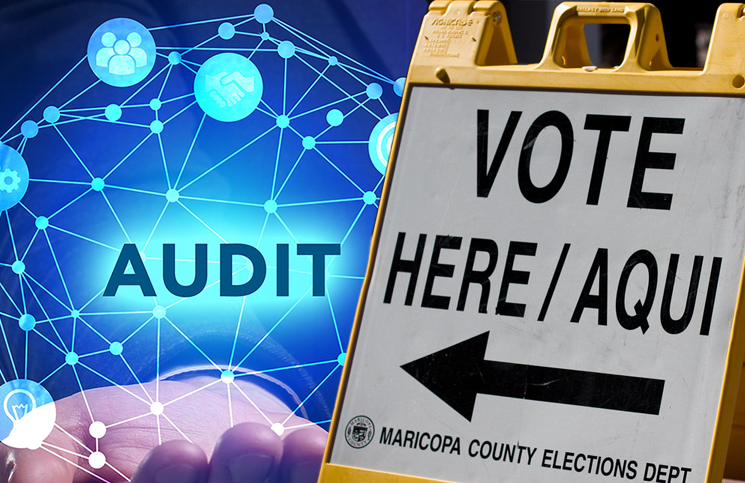 Arizona State Legislature Call for Audit of Maricopa County Election Software and Equipment
Legislative Leaders call for audit of Maricopa County election software and equipment
(Phoenix, State Capitol) --- Senate President Karen Fann and Speaker of the House Rusty Bowers today called for an independent audit of the Dominion software and equipment used by Maricopa County in the 2020 General Election. The two leaders, along with incoming Senate Government Chair Michelle Ugenti-Rita and House Majority Leader Warren Petersen, had numerous phone calls with members of the Maricopa County Board of Supervisors.
"As a longtime advocate for improving and modernizing our election system, I am pleased to learn that the Maricopa County Board of Supervisors is supportive of conducting an independent audit of their voting software and equipment," said Sen. Ugenti-Rita. "It is important we maintain all of the voting public's confidence in our elections and this is a positive first step in the right direction."
"A significant number of voters believe that fraud occurred and with the number of irregularities it is easy to understand why," said House Majority Leader Petersen. "Especially concerning are the allegations made surrounding the vendor Dominion. It is imperative that the County immediately do a forensic audit on the Dominion software and equipment to make sure the results were accurate."
Legislators also emphasized to the supervisors how important it is to move expeditiously on this matter.
StreetLoc is one of America's fastest-growing Social Media companies. We do not employ woke kids in California to "police" your thoughts and put you in "jail".
StreetLoc is designed for Family, Friends, Events, Groups, Businesses and People.
JOIN TODAY