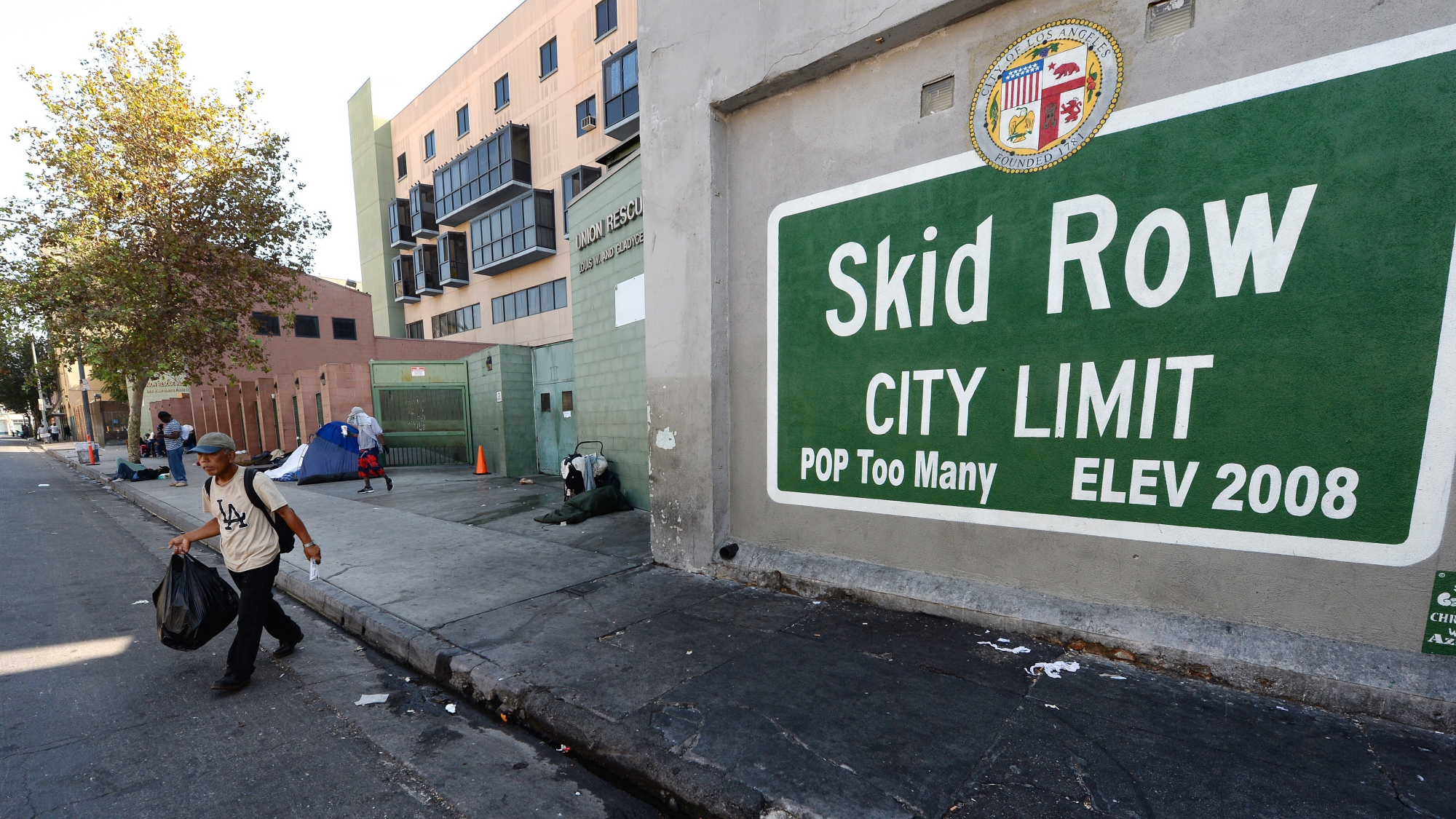 A Federal Judge Orders LA to Shelter All Unhoused Residents of Skid Row Within 180 Days
A federal judge overseeing a sweeping lawsuit about homelessness in Los Angeles on Tuesday ordered the city and county to find shelter for all unhoused residents of Skid Row within 180 days and audit any spending related to the out-of-control crisis of people living on the streets.
Judge David O. Carter slammed officials' inability to restrain the unprecedented growth of homelessness that has seen encampments spread into nearly every neighborhood in the region.
"Los Angeles has lost its parks, beaches, schools, sidewalks, and highway systems due to the inaction of city and county officials who have left our homeless citizens with no other place to turn," Carter wrote in a 110-page brief sprinkled with quotes from Abraham Lincoln and an extensive history of how skid row was first created.
"All of the rhetoric, promises, plans, and budgeting cannot obscure the shameful reality of this crisis — that year after year, there are more homeless Angelenos, and year after year, more homeless Angelenos die on the streets," Carter wrote in granting a preliminary injunction sought by the plaintiffs last week.
The judge's filing was made a day after Los Angeles Mayor Eric Garcetti vowed to spend nearly $1 billion in the coming year to get people off the streets. Carter on Tuesday ordered "that $1 billion, as represented by Mayor Garcetti, will be placed in escrow," with a spending plan "accounted for and reported to the Court within seven days."
In addition, Carter mandated the city auditor examine all public money spent in recent years to combat homelessness, including funds from a 2016 bond measure approved by voters to create 10,000 housing units over a decade. But that project has been slow to ramp up.
As of January 2020, there were more than 66,400 homeless people in Los Angeles County, with 41,000 within LA city limits. While the homeless population was once largely confined to the notorious Skid Row neighborhood in downtown, rows of tents, cardboard shelters, battered RVs and makeshift plywood structures are now familiar sights throughout the nation's second-most populous city.
StreetLoc is one of America's fastest-growing Social Media companies. We do not employ woke kids in California to "police" your thoughts and put you in "jail".
StreetLoc is designed for Family, Friends, Events, Groups, Businesses and People.
JOIN TODAY