8chan, The Daily Stormer, Gab and Parler the 'Panama Papers of hate groups'
Anonymous leaks gigabytes of data from alt-right web host Epik in what is being dubbed the 'Panama Papers of hate groups'
The Hacker group has dumped 180 gigabytes of data including names, passwords and home addresses of website administrators, containing a "decade's worth of data from the company."
The intrusion targeted Epik, a Washington-based domain registrar that provides a safe haven to far-right websites, some of whom had been turned away from more mainstream web hosting services.
Anonymous says the data set is "all that's needed to trace actual ownership and management of the fascist side of the Internet that has eluded researchers, activists, and, well, just about everybody." If this information is correct, Epik's customers' data and identities could now fall into the hands of activists, researchers, and just about anyone curious enough to take a peek.
Among the data set are various SQL databases containing what appear to be customer records associated with every domain name hosted by Epik. 
Epik was founded in 2009 by Rob Monster, who has defended his work as keeping the internet free and open.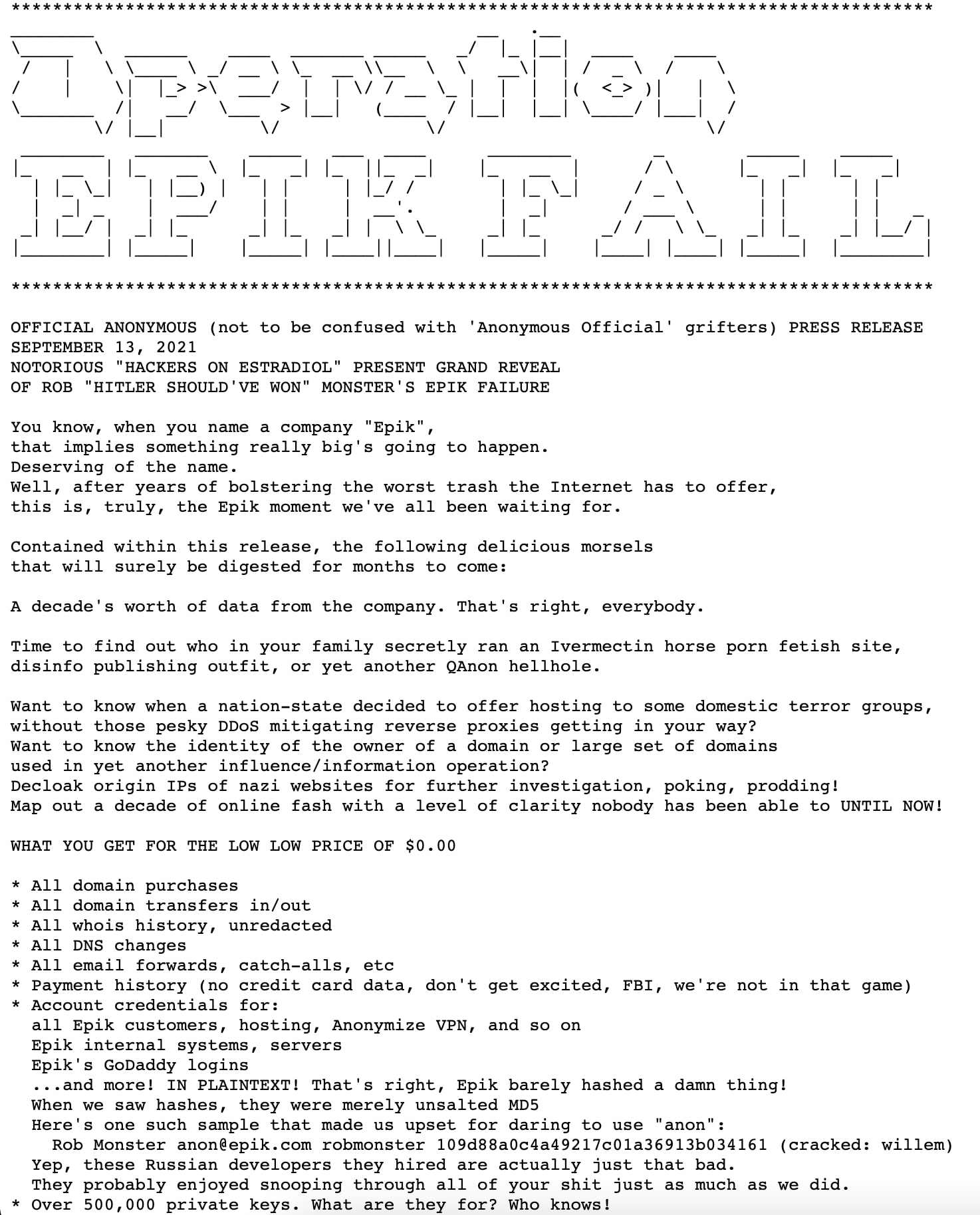 StreetLoc is one of America's fastest-growing Social Media companies. We do not employ woke kids in California to "police" your thoughts and put you in "jail".
StreetLoc is designed for Family, Friends, Events, Groups, Businesses and People.
JOIN TODAY