Senate Judiciary To Subpoena Jack Dorsey For Blocking Damaging Biden Document Leaks
Senators Lindsey Graham and Ted Cruz have reportedly confirmed that the Senate Judiciary Committee will vote on Tuesday to issue a subpoena of Twitter's Jack Dorsey.
"This is election interference, and we are 19 days out from an election," Sen. Ted Cruz (R., Texas), a committee member who discussed the subpoena with Senate Judiciary Committee Chairman Lindsey Graham (R., S.C.), told reporters. "Never before have we seen active censorship of a major press publication with serious allegations of corruption of one of the two candidates for president."
Hunter Biden pursued deals with a major Chinese energy company including one that would be 'interesting for me and my family', new secret emails said to be from the presidential candidate's son claim. 
He also struck a deal for $30 million plus bonuses 'based on introductions alone' over three years after his father left office, then was offered a 'much more lasting and lucrative arrangement.'
The son of the Democratic presidential nominee communicated with China's largest private energy company, CEFC, according to the latest trove of messages unearthed by the New York Post from what is said to be Hunter's personal laptop.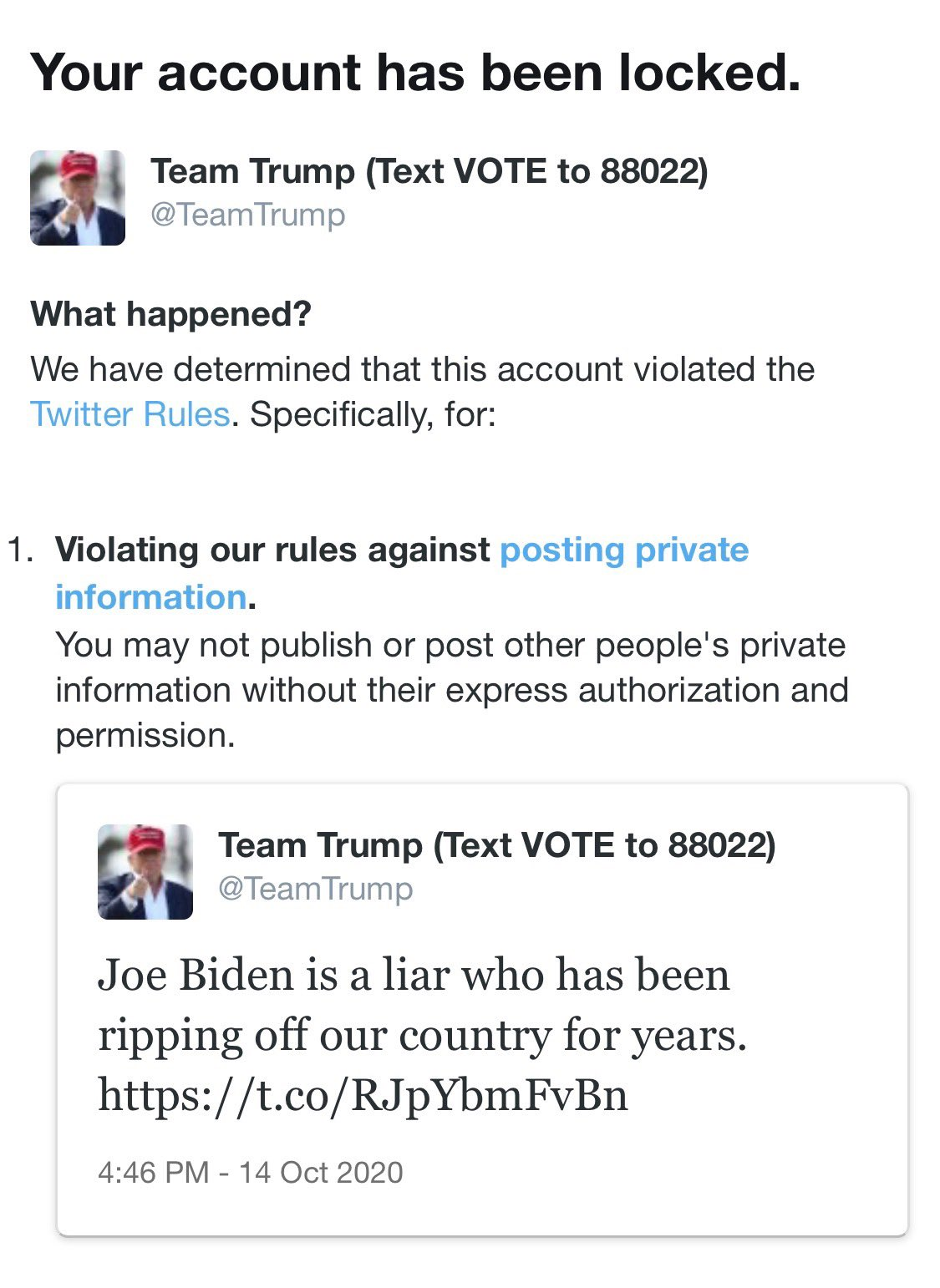 Twitter is actively censoring the United States House of Representatives.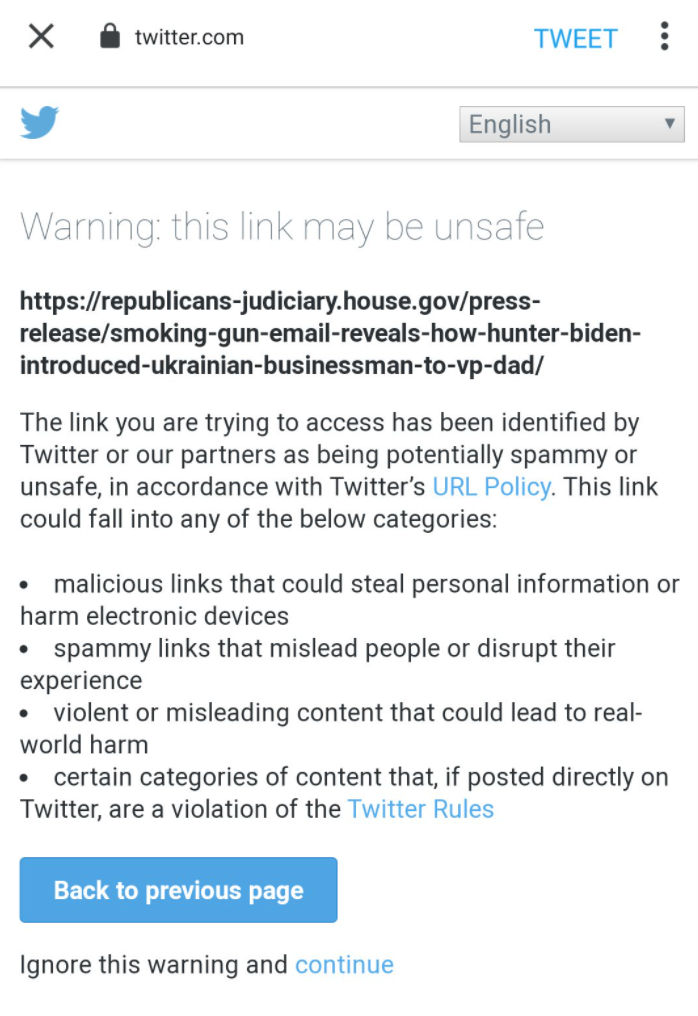 Twitter and Facebook Inc. separately took steps to limit the distribution of the Post articles published Wednesday on their platforms.
While Facebook didn't prevent users from sharing the articles, it flagged the content for its third-party fact-checkers to review, a step that reduces the likelihood they will appear in users' news feeds.
Twitter blocked users from posting links to the Post articles, initially citing a potential violation of its rules regarding hacked materials. 
"Twitter has locked the personal account of White House press secretary Kayleigh McEnany for sharing news Democrats don't like," the Trump campaign said in a tweet.
On her official White House account, Ms McEnany tweeted "censorship should be condemned" and that it was "not the American way".
At his rally in Iowa, Mr Trump said Twitter closed down the account of the White House press secretary for sharing the news.
"They closed down her account. She's the White House press secretary. Because she's reporting the truth, they closed down her account. So let's see what's going to happen," he said.
Join StreetLoc - Personal Account