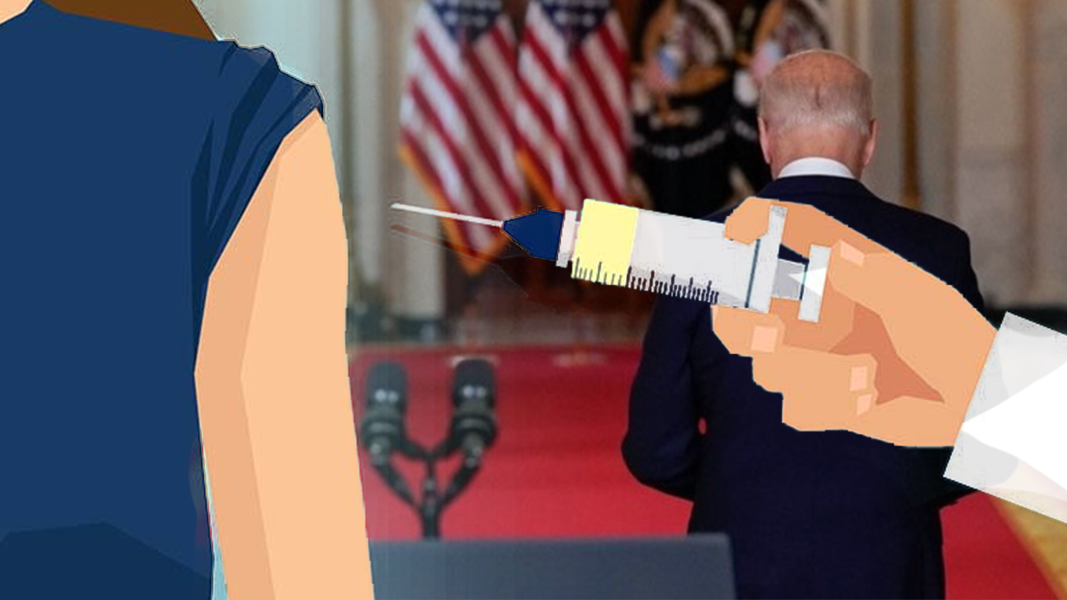 Biden to mandate all employers (100 workers or more) require #COVID19 vaccinations or weekly virus tests
The expansive rules mandate that all employers with more than 100 workers require them to be vaccinated or test for the virus weekly, affecting about 80 million Americans. And the roughly 17 million workers at health facilities that receive federal Medicare or Medicaid also will have to be fully vaccinated.
Biden will have OSHA make a rule requiring employees of companies to be tested. Companies will have to pay for the testing, but they can pass the cost on to employees.
Businesses that don't abide by the new virus policy will face "substantial fines up to nearly $14,000 per violation," according to a senior Biden admin official.
In addition, Biden will require health care workers at Medicare & Medicaid participating hospitals and other health care settings to be vaccinated, impacting more than 17 million workers.
All this is in addition to the mandate for federal workers, with no opt-out via testing. OSHA is to be instructed to implement these vaccination mandates as an emergency workplace safety rule.
StreetLoc is a Facebook styled Social Media Platform, we are not an Adult-Day-Care, managed by woke kids. StreetLoc is designed for Family, Friends, Events, Groups, Businesses and People.
JOIN NOW
I'd be happy to be a part of any class action suit. I just interviewed for a federal job. Due to a previous adverse reaction to a mandated vaccine (H1N1 while I was active duty military), I can't take another vaccine. That one almost killed me; my Stanford doctor said the next one likely will. Due to the subsequent medical condition the vaccine triggered, I also can't wear a mask. So if they refuse to hire me unless I get vaccines and wear a mask, I'm suing.
Register or log in to 'Comment on Post'.