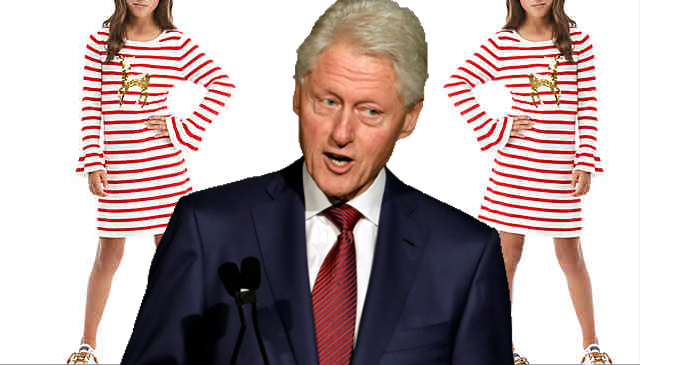 Bill Clinton on Numerous Epstein Flights Underage Girls Were Dressed Like Candy Stripers
The co-pilot of financier Jeffrey Epstein's private plane, dubbed the "Lolita express", told private investigator Mike Fisten that Bill Clinton flew on his jet "numerous times". The sleuth hired in 2009 by Brad Edwards, an attorney for Epstein's victims, told Jesse Watters on "Watters' World" that the former US president used it 26 times.
"Hillary [Clinton] never flew on the plane - that we knew of. She was never recorded going on the plane and no one's ever seen her on the plane. [Chelsea Clinton] was never with him", he recalled his conversation with the co-pilot.
Fisten, a former Miami-Dade police officer, also revealed other peculiarities that he claims he has learned about the jet from the co-pilot.
He allegedly told the investigator he flew the financier "all over the world", alleging his passenger hired very young stewardesses, who looked like minors according to him and were to wear outfits resembling "candy stripers", he claimed. The jet is also said to have had "bedrooms" in the back although the insider was not allowed to leave the cockpit during flights and did not know what went on there.
As Fisten told the journalist, the witness was reluctant to talk to him even when he visited him at his upscale Florida home.
Investigative reporter Conchita Sarnoff, the author of "Trafficking" on the Jeffrey Epstein case, joined Shannon Bream in July to discuss the Jeffrey Epstein's arrest. Sarnoff is a leading expert on the Epstein scandals.  Sarnoff told Shannon Bream that Bill Clinton flew on the Lolita Express 27 times. 
Sarnoff said that ALMOST EVERY TIME that Clinton was on the plane via the pilot logs there were underage girls on the plane.
Conchita Sarnoff: I know from the pilot logs. And these were pilot logs that were written by different pilots at different times, that Clinton went, he was a guest of Epstein 27 times… Many times Clinton had his Secret Service with him and many he did not. Almost every time Clinton's name is on the pilot log, there are underage girls. 
Conchita Sarnoff also said BILL CLINTON IS LYING about his limited contact with Jeffrey Epstein.
Clinton's Dangerous Liaisons
According to the Daily Mail, Clinton and the convicted paedophile were once close, and Epstein even had a strange painting of the president wearing a female dress, lounging on a chair. The portrait was said to have been in Epstein's New York residence. Additionally, a security systems expert, Jared Kellogg, has claimed that former US President Bill Clinton, his wife Hillary, and their daughter were frequent visitors to the New Mexico ranch of Jeffery Epstein, per the Daily Mail.
Clinton's press office earlier refuted that he had visited any of Epstein's residences, except once at the latter's apartment in New York City.
StreetLoc is one of America's fastest-growing Social Media companies. We do not employ woke kids in California to "police" your thoughts and put you in "jail".
StreetLoc is designed for Family, Friends, Events, Groups, Businesses and People.
JOIN TODAY