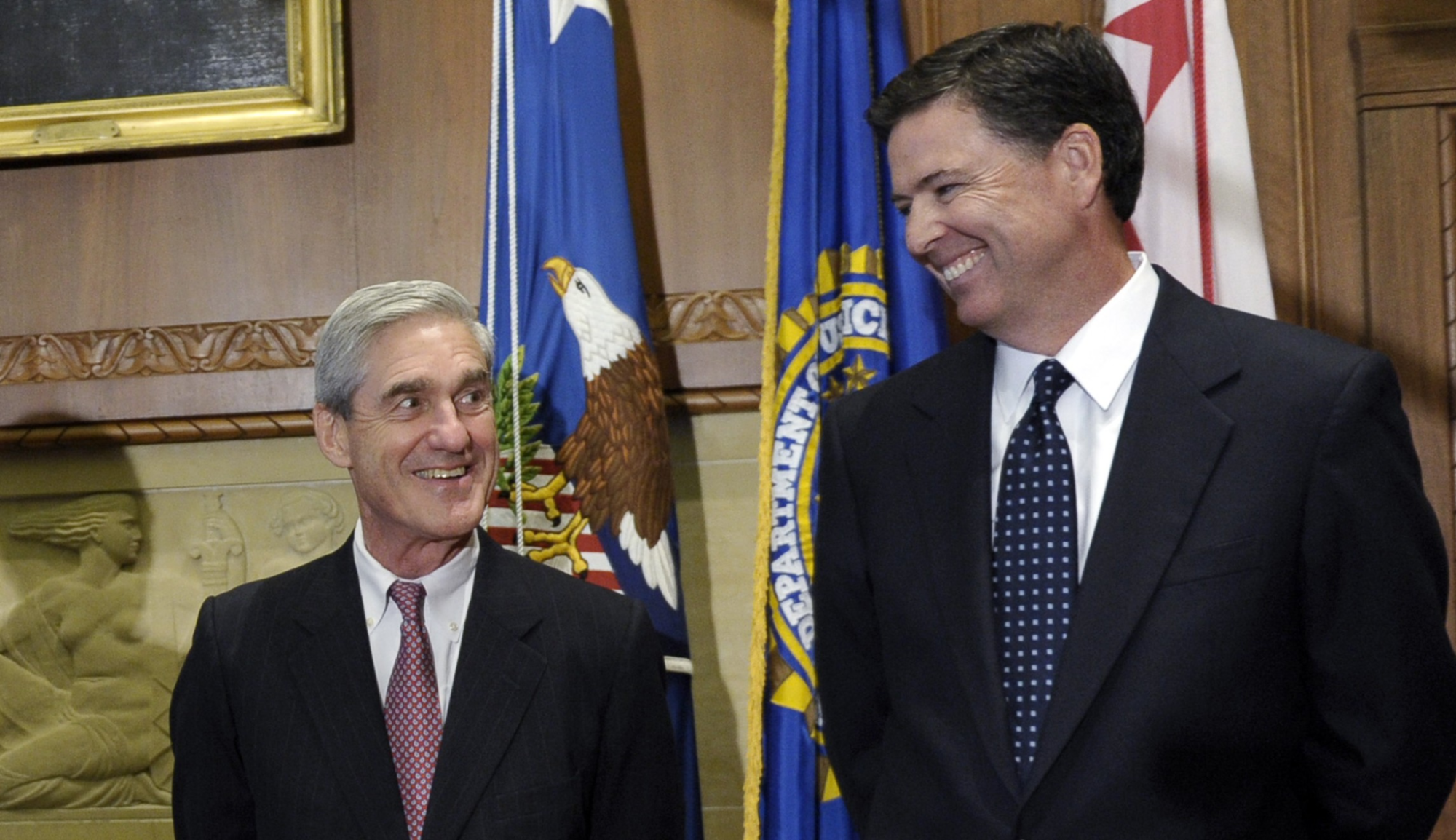 FBI reveals James Comey was a witness in Mueller's investigation
Read the Full Article on DailyMail
New FBI filings revealed that Comey's personal notes and memos, detailing his meetings with Trump, were 'of interest' to Mueller's probe 
It determined that disclosing any of Comey's memos could have 'adversely affected the Russia investigation' 
Revealed Comey's memos include 'highly sensitive information from the pending investigation' that were not the subject of his testimony
Also feared that disclosing Comey's memos could have affected testimony of individuals, an apparent reference to Trump, during Mueller's investigation
James Comey was a witness in special counsel Robert Mueller's investigation, and his memos contained far more sensitive information than was previously known, it has been revealed. 
New FBI filings state that Comey's personal notes and memos, which detailed his meetings with Donald Trump, were 'of interest' to Mueller's investigation of Russian interference in the 2016 presidential election. 
'The FBI and the Special Counsel's Office have determined that disclosure of the Comey Memos – or any portions of them – could reasonably be expected to adversely affect the pending Russia investigation,' the filing reads.  
The filing, which was released by the Justice Department on Monday, states that Comey's memos include 'highly sensitive information from the pending investigation' that were not the subject of his testimony. 
'Additional witnesses are identified and a confidential human source is identified by both true and code name, as well as evidence obtained therefrom, and investigative steps taken or not yet taken in the investigation as of the dates of the meetings memorialized in the memos are revealed,' it states. 
'The memos also identify at least one investigative target and reflect aspects of the investigation as of those dates.' 
Comey's memos are also said to include 'information concerning the President's foreign policy decision making' as well as notes from 'non-public interactions' between 'specific foreign governments and officials' and US government officials. 
Read the Full Article on DailyMail
StreetLoc is one of America's fastest-growing Social Media companies. We do not employ woke kids in California to "police" your thoughts and put you in "jail".
StreetLoc is designed for Family, Friends, Events, Groups, Businesses and People.
JOIN TODAY