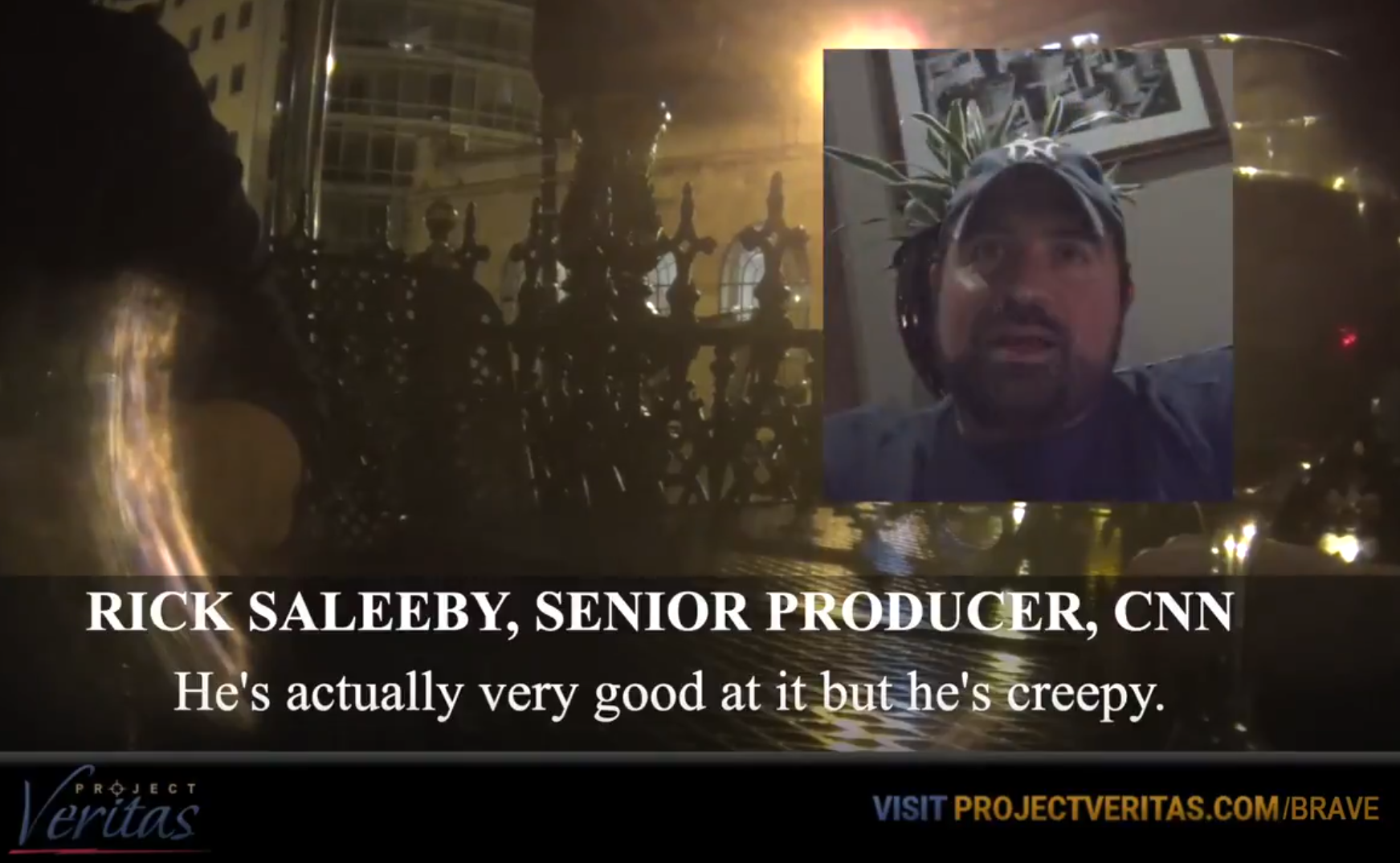 BREAKING: MeeTo - Alleged Sexual Misconduct by CNN Executive (Steve Brusk).
BREAKING: #ExposeCNN Part 4 Video Exposes Alleged Sexual Misconduct by CNN Executive and Possible Cover-Up by Senior CNN Management. 
James O'Keefe  on Twitter: BREAKING: "He(@stevebruskCNN) would make advances if there was a social gathering and they were drunk...put his arm around them, try and touch their leg...build up emails to the level where he would get flirty and inappropriate" - Rick Saleeby, Senior Producer @CNN 
From the Project Veritas Website:
Rick Saleeby, Senior Producer of The Lead with Jake Tapper, States Steve Brusk, CNN Politics Supervising Producer, Made 'Advances' on Female Employees During 'Social Gatherings' and Would "Put His Arm Around Them, Try and Touch Their Leg."

Saleeby Believes That Steve Brusk is "Protected by Certain People…Like Other Higher Ups" Within CNN. 

Rick Saleeby Recalls Incident with a Young Female Colleague: "She Had a Skirt on. I Could See the Hand. I Like Grab Her. It Looked Like I Was Being the Assaulter Because I Grabbed Her So Aggressively…to Keep Her from Him."

Saleeby: "He Had Already Been Accused of the Things Prior… Which I Found Out…"

Saleeby Acknowledges the Gravity of the Situation: "I'll Tell You This, In the Climate That's Going Now, He Definitely Would Have Been Fired."

Nick Neville, Media Coordinator at CNN, Says It is "Open Knowledge" That a Female Colleague Got a Job Working with Steve Brusk That "Appeared Out of Nowhere," "…It Was Never Posted Online…"

Neville Refers to Allegedly Untoward Behavior from Brusk With the Young Female Employee: "…I Mean, He Emails All of Us, But He Would Email and Was Very Friendly to Her. And Then She Just Like Got a Job Like Working on His Team and She Was Like, Oh, It's Hush-Hush. The Job Was Never Posted Anywhere."

Neville: "…I Just Thought It Was a Little Strange."

Christian Sierra, Media Coordinator at CNN, Continues: "That's Unethical…That's Unethical."

Steve Brusk Tells Project Veritas Journalists to Speak with CNN's PR Team About Sexual Misconduct Allegations; When Approached in DC, Refuses to Watch Footage.

Rick Saleeby and Jake Tapper Refuse to Speak with Project Veritas Journalists in DC When Approached for Comment.

Project Veritas Calls CNN President Jeff Zucker's Office for Comment on Last Week's Multiple Releases Regarding Anti-Trump Bias in the Network; Zucker's Administrative Assistant Replies: "We Don't Have Any Comment, Thanks for Calling."
Tweet from Steve Brusk's Twitter profile:
This feels like my life all too often (except I lack the charm part) links to Youtube video
https://twitter.com/14620003/status/1177770600892375040
Steve Brusk Links
StreetLoc is one of America's fastest-growing Social Media companies. We do not employ woke kids in California to "police" your thoughts and put you in "jail". StreetLoc is designed for Family, Friends, Events, Groups, Businesses and People.
JOIN TODAY