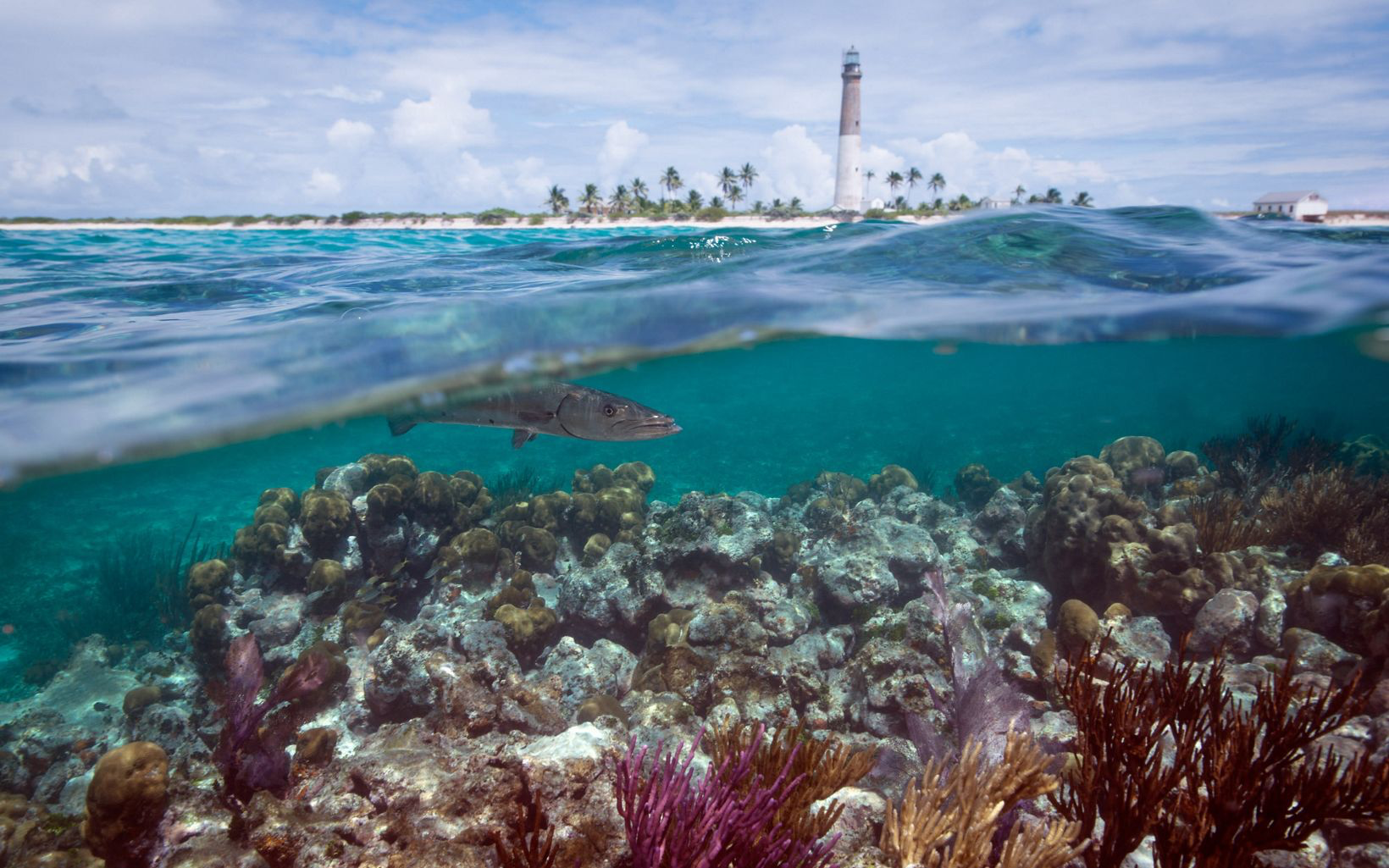 By: Ted Dabrowski and John Klingner
The battle for the presidency is heating up as potential candidates Gov. Gavin Newsom of California and Illinois' Gov. J.B. Pritzker continue to go after Florida Gov. Ron DeSantis.
Newsom just ran ads decrying the lack of "freedom" in Florida. And Pritzker recently traveled to Florida to give a speech ripping the state and Gov. DeSantis's policies of "racism, homophobia and misogyny" and declaring that DeSantis is "just Trump with a mask on."
Listening to just those two, you'd be forgiven for thinking that Americans have been leaving Florida in droves – not only to escape DeSantis but also the policies set by the previous two decades of Republican governors.
To the contrary, Florida is the big winner when it comes to the state-to-state competition for migrating Americans and their money. California and Illinois, meanwhile, remain two of the nation's biggest losers.
Florida gained 167000 people from domestic migration in 2020.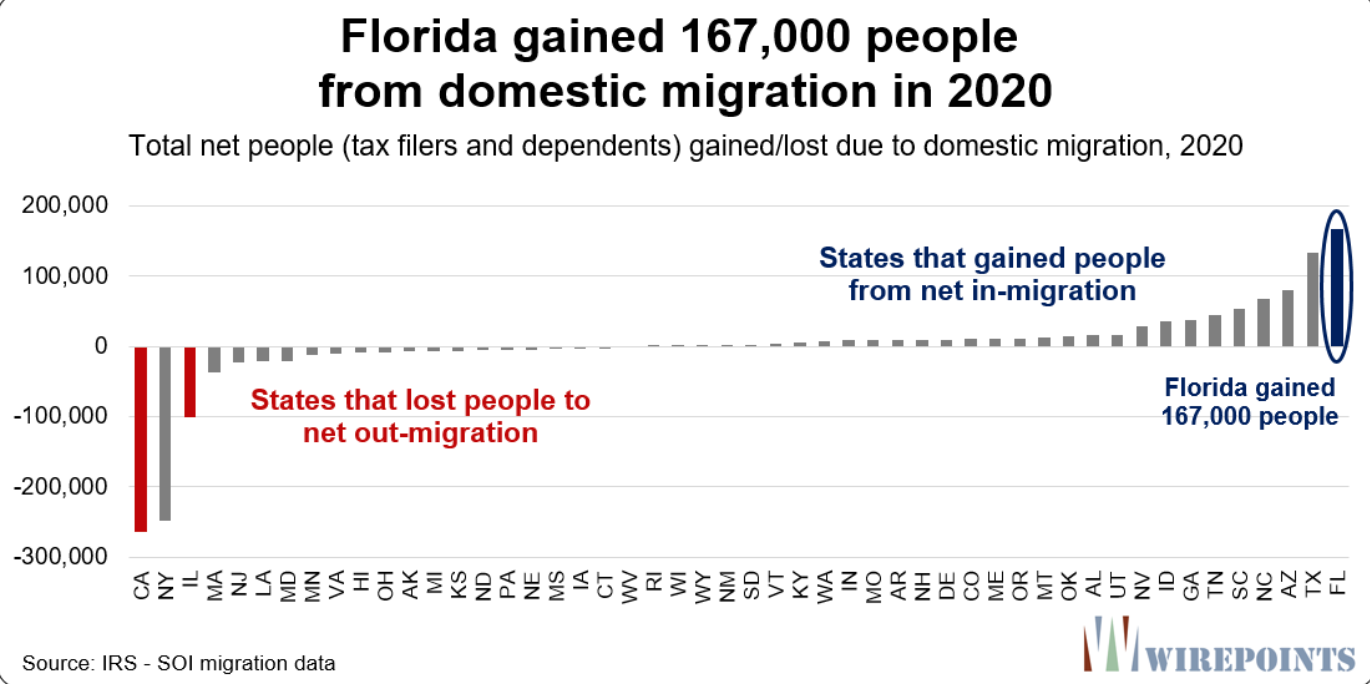 The incomes of people moving into Florida are far larger than the incomes of people moving out of Florida.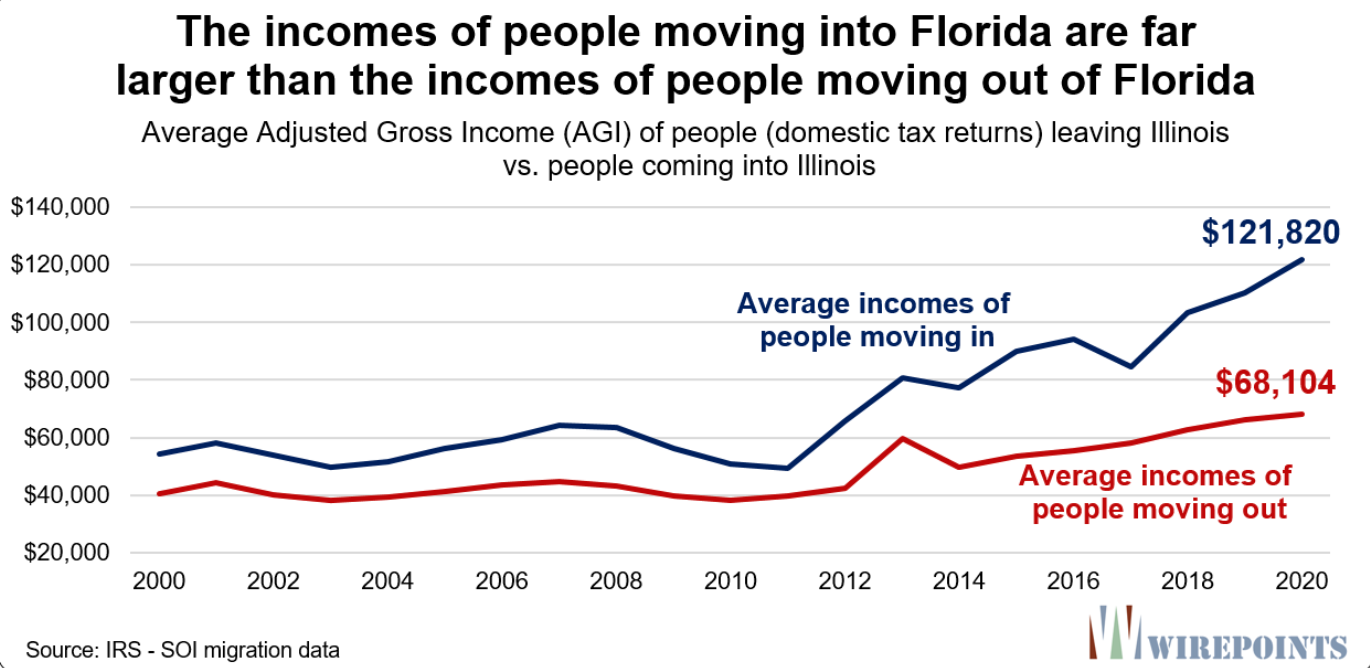 In report-year 2020, Florida gained a net $23.7 billion in Adjustable Gross Income from residents moving in. That was the nation's most, by far – as much as the next six states' AGI gains combined. Texas, in 2nd place, gained only $6.35 billion and 3rd-place Arizona got $4.8 billion.
And again, California and Illinois were big losers, seeing $17.8 and $8.5 billion in AGI disappear, respectively.
R‍ead the full article on Wirepoints.
‍
Join StreetLoc - Personal Account