Join StreetLoc - Personal Account
Join StreetLoc.com - Like Facebook.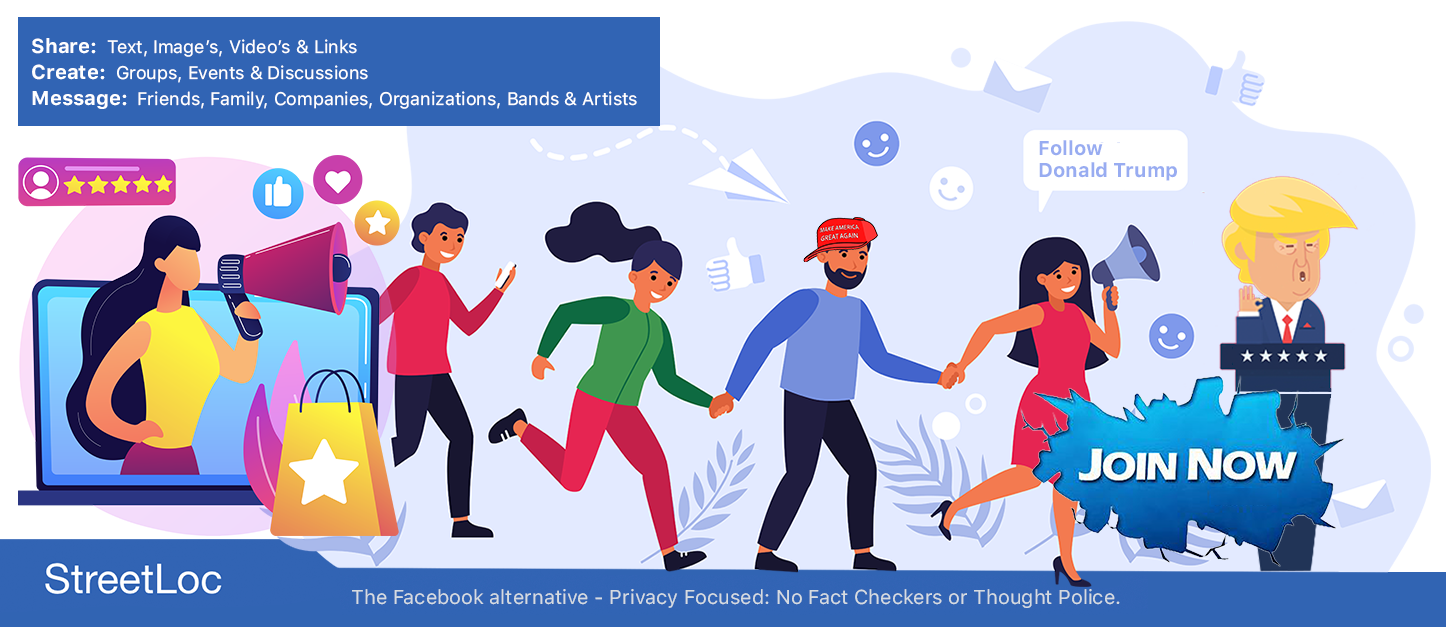 StreetLoc is an American Privacy Focused Social Network, designed for everyone, we say no to fact checkers, thought police, political bias, and newsfeed manipulation.
StreetLoc delivers your news feed without algorithmic manipulation, you see things as they are. We are not influenced by corporate money or government agendas. Reset your Social Media and interact with only the people and businesses you like, while controlling your privacy right down to individual member level.
StreetLoc offers all of the features you expect from Facebook, including groups, news feeds, private chats, messaging, videos, discussions, events, photo libraries, business pages, tagging, content permissions, privacy settings, classified ads, and even a few extras, like stores for businesses and press offices for news organizations.
Join Streetloc, it is a great space for you and your friends to support each other and local businesses. StreetLoc puts you, your small business and your community first in everything we do.
Our Referral System lets you invite friends and clients to your pages, when they sign-up using your referral link they will automatically find and follow your page, its a great way to grow support for your Business, Organization, Band, Art Studio or any other entity you create a page for, even yourself.
StreetLoc believes in independent businesses that are run by people - not boards, stockholders and algorithms. StreetLoc actively encourages users to purchase from and support Small Businesses.
Join StreetLoc today!