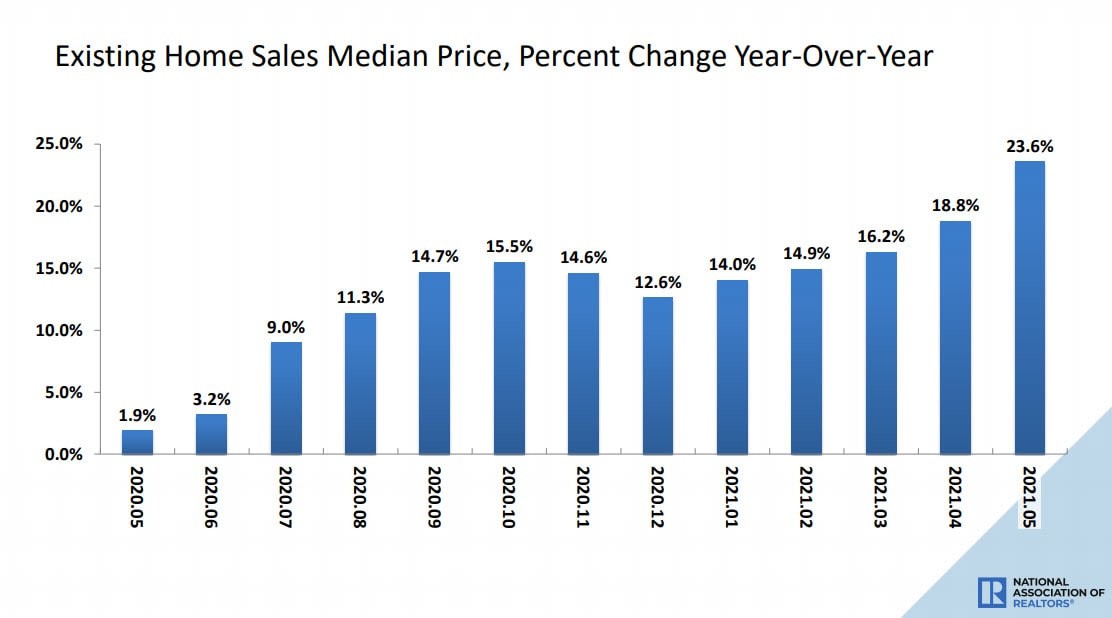 US Home 24% More Expensive and Sell Faster in May 2021 - 50% Sell Above List Price
The national median home-sale price hit a record high of $377,200 in May, up a record 24% year over year, according to a new report from Redfin (www.redfin.com), the technology-powered real estate brokerage. Over Half of Homes Sold Above List Price in May for the First Time On Record.
U.S. house prices will continue to race ahead this year, at nearly twice the pace predicted just three months ago, according to a Reuters poll of analysts who said risks to that already upbeat outlook were skewed to the upside.
The following measures all hit new records in Redfin's data, which goes back through 2012:
The number of homes for sale fell to a record low, down 27% from 2020.
The typical home sold in just 16 days, a record low and down from 38 days in May 2020.
54% of homes sold above their list price, a record high, up from 26% a year ago.
The average sale-to-list ratio, a measure of how close homes are selling to their asking prices, hit a record high of 102.2%. In other words, the average home sold for 2.2% above its asking price.
StreetLoc is one of America's fastest-growing Social Media companies. We do not employ woke kids in California to "police" your thoughts and put you in "jail".
StreetLoc is designed for Family, Friends, Events, Groups, Businesses and People.
JOIN TODAY