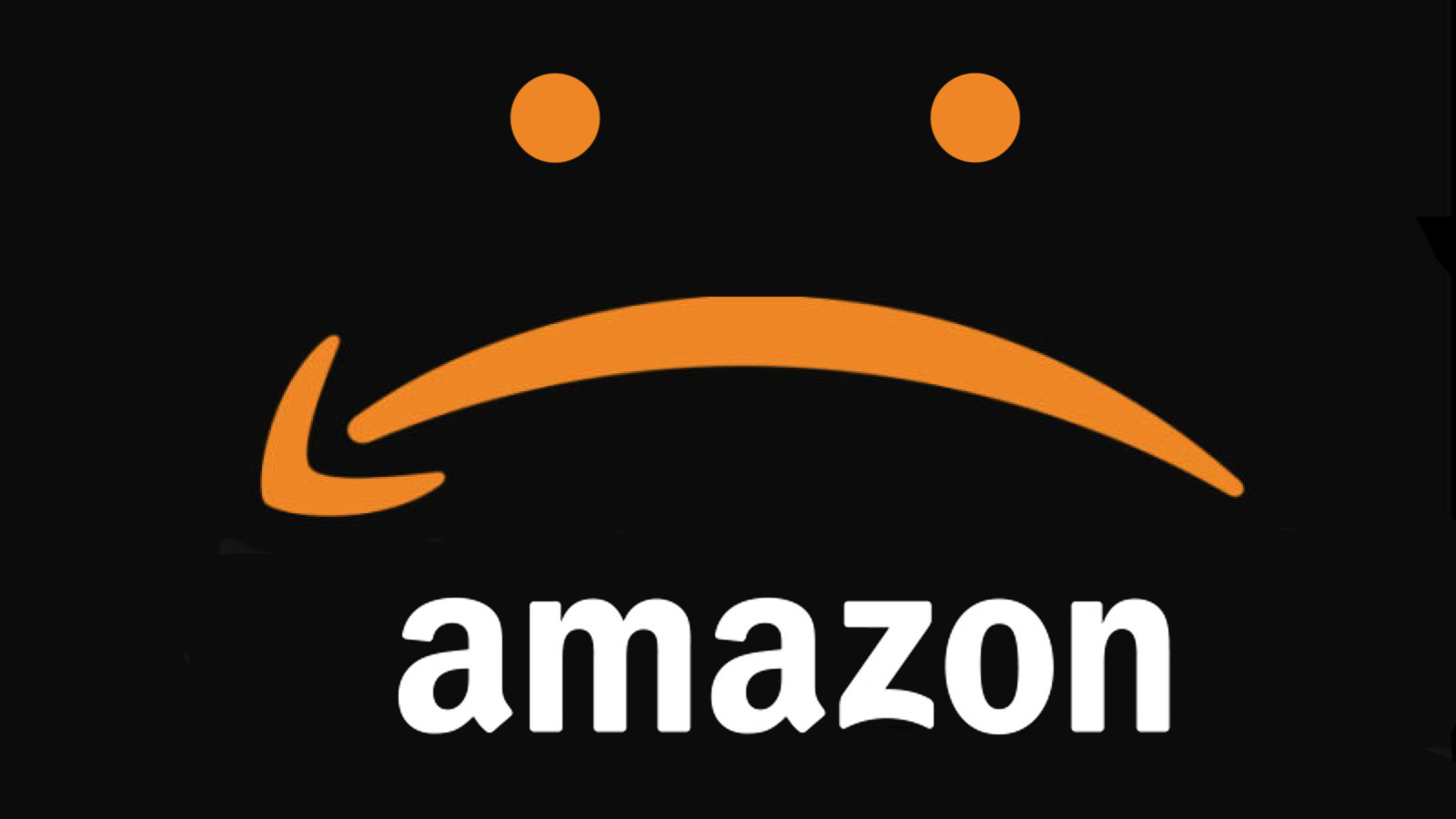 Amazon Web Services Crashes - Takes Down The Internet - Top Companies Effected
Several AWS services were experiencing problems as of early Wednesday, according to its status page. That means any app, site or service that relies on AWS is likely down, too, as the outage spreads across Amazon.
Amazon Web Services reported problems with its Kinesis service, which assists online services with real-time data streaming at 9:36 a.m. Eastern time. About an hour later, AWS posted a banner atop its Service Health Dashboard saying that the issue had spread to other services and that it "has also affected our ability to post updates to the Service Health Dashboard." At 12:12 p.m. Eastern, Amazon said on the site it was "continuing to work towards resolution."
The problems stemmed from the company's core eastern U.S. hub in northern Virginia.
Amazon says the issue is largely localized to North America. The company didn't give a reason for the outage, only that it was experiencing increased error rates and that it was working on a resolution.
So far a number of companies that rely on AWS have tweeted out that they're experiencing issues as a result, including Adobe, Roku and The Philadelphia Inquirer.
You might feel the impact of the outage if you are a client of these companies listed below. Here are the names that are on record publicly as using AWS:
Aon, Adobe, Airbnb, Alcatel-Lucent, AOL, Acquia, AdRoll, AEG, Alert Logic, Autodesk, Bitdefender, BMW, British Gas, Baidu, Bristol-Myers Squibb, Canon, Capital One, Channel 4, Chef, Citrix, Coinbase, Comcast, Coursera, Disney, Docker, Dow Jones, European Space Agency, ESPN, Expedia, Financial Times, FINRA, General Electric, GoSquared, Guardian News & Media, Harvard Medical School, Hearst Corporation, Hitachi, HTC, IMDb, International Centre for Radio Astronomy Research, International Civil Aviation Organization, ITV, iZettle, Johnson & Johnson, JustGiving, JWT, Kaplan, Kellogg's, Lamborghini, Lonely Planet, Lyft, Made.com, McDonalds, NASA, NASDAQ OMX, National Rail Enquiries, National Trust, Netflix, News International, News UK, Nokia, Nordstrom, Novartis, Pfizer, Philips, Pinterest, Quantas, Reddit, Sage, Samsung, SAP, Schneider Electric, Scribd, Securitas Direct, Siemens, Slack, Sony, SoundCloud, Spotify, Square Enix, Tata Motors, The Weather Company, Twitch, Turner Broadcasting,Ticketmaster, Time Inc., Trainline, Ubisoft, UCAS, Unilever, US Department of State, USDA Food and Nutrition Service, UK Ministry of Justice, Vodafone Italy, WeTransfer, WIX, Xiaomi, Yelp, Zynga and Zillow.
According to Intricately, the top ten AWS users based on EC2 monthly spend are:
Netflix: $19 million
Twitch: $15 million
LinkedIn: $13 million
Facebook: $11 million
Turner Broadcasting: $10 million
BBC: $9 million
Baidu: $9 million
ESPN: $8 million
Adobe: $8 million
Twitter: $7 million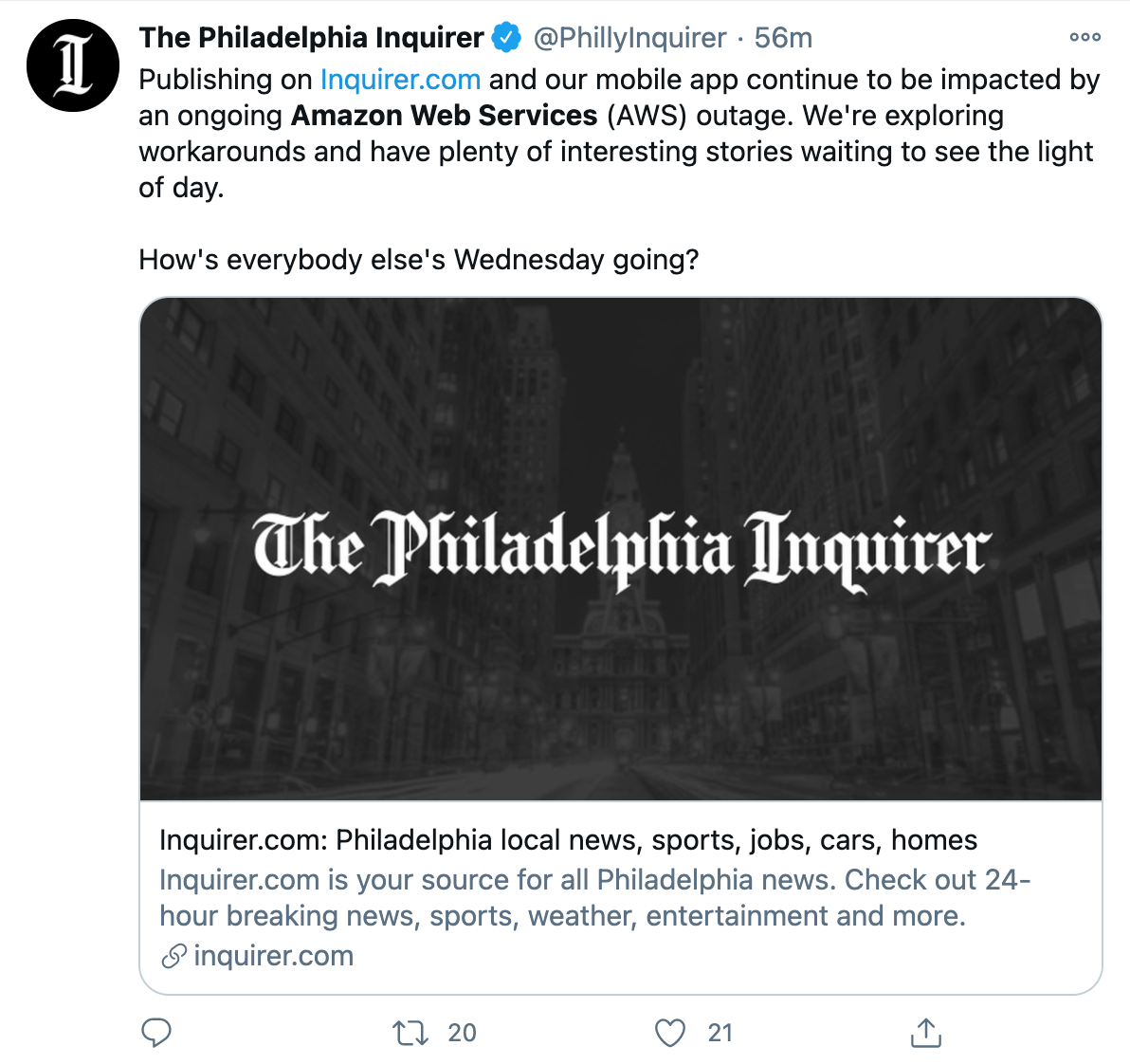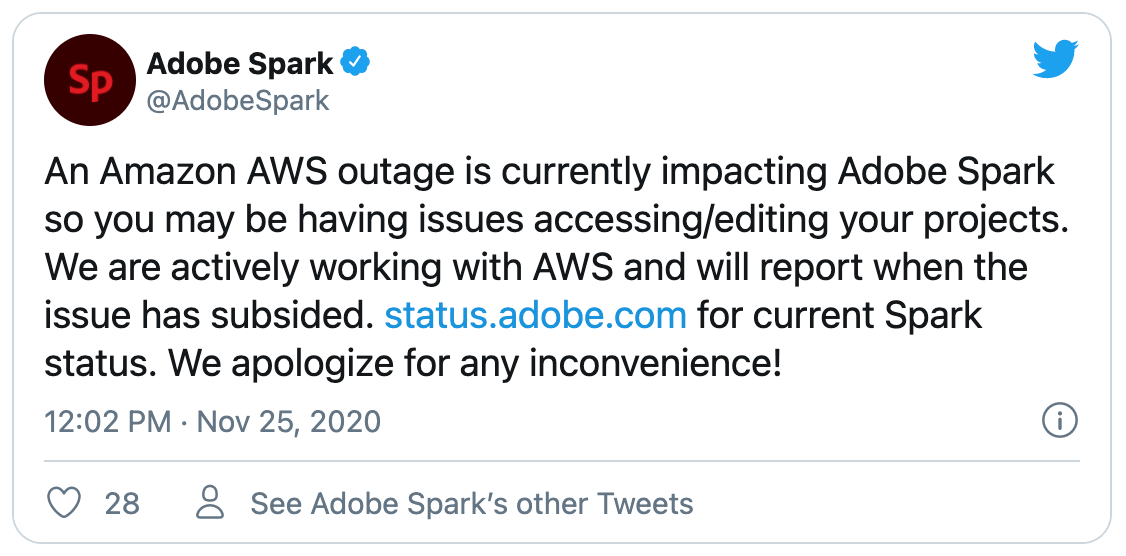 StreetLoc is one of America's fastest-growing Social Media companies. We do not employ woke kids in California to "police" your thoughts and put you in "jail".
StreetLoc is designed for Family, Friends, Events, Groups, Businesses and People.
JOIN TODAY