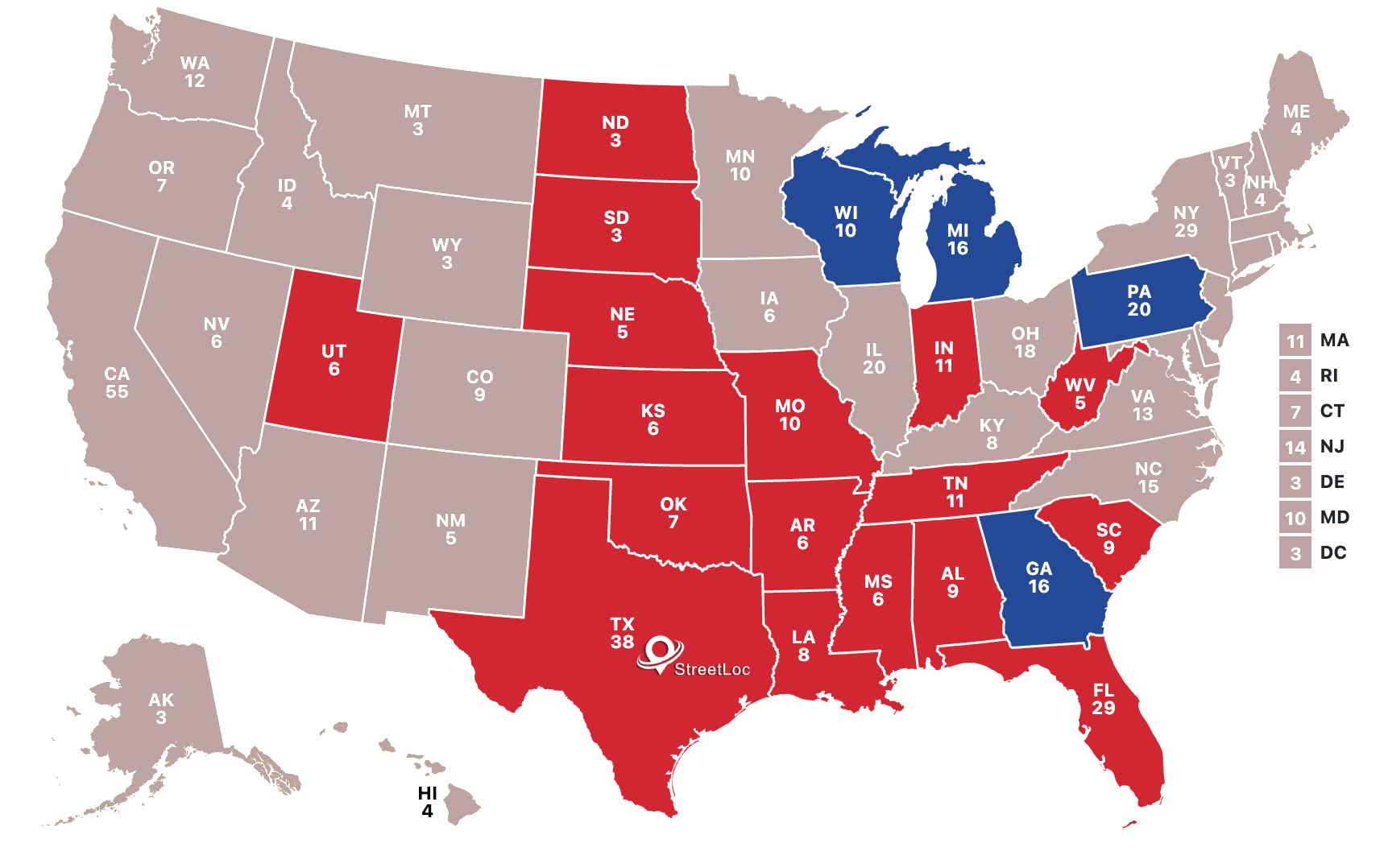 Seventeen States have Joined Texas lawsuit, arguing that the Equal Protection Clause has been violated in this election
17 have Joined Texas lawsuit on Wednesday afternoon filing that mirrors the argument of the Texas suit filed with the U.S. Supreme Court challenging the election procedures in Georgia, Michigan, Pennsylvania, and Wisconsin on the grounds that various changes to their voting rules or procedures - either through the courts or via executive actions - violated the Electors Clause of the Constitution because they did not go through the legislatures.
"The integrity of our elections is of critical importance to maintaining our republic, both today and in future elections," Missouri Attorney General Eric Schmitt said in a statement. "The stakes of protecting our Constitution, defending our liberty and ensuring that all votes are counted fairly couldn't be higher. With this brief, we are joining the fight."
Attorney General Paxton claims that pandemic-era changes to election procedures in those states violated federal law, and asks the U.S. Supreme Court to block the states from voting in the Electoral College.
The states that joined the Wednesday brief are Missouri, Alabama, Arkansas, Florida, Indiana, Kansas, Louisiana, Mississippi, Montana, Nebraska, North Dakota, Oklahoma, South Carolina, South Dakota, Tennessee, Utah, and West Virginia.
Thats 33% of American States that are likely to have their Youtube accounts and videos deleted for not following the Medias version of the Election Results.
StreetLoc is one of America's fastest-growing Social Media companies. We do not employ woke kids in California to "police" your thoughts and put you in "jail". StreetLoc is designed for Family, Friends, Events, Groups, Businesses and People.
JOIN TODAY